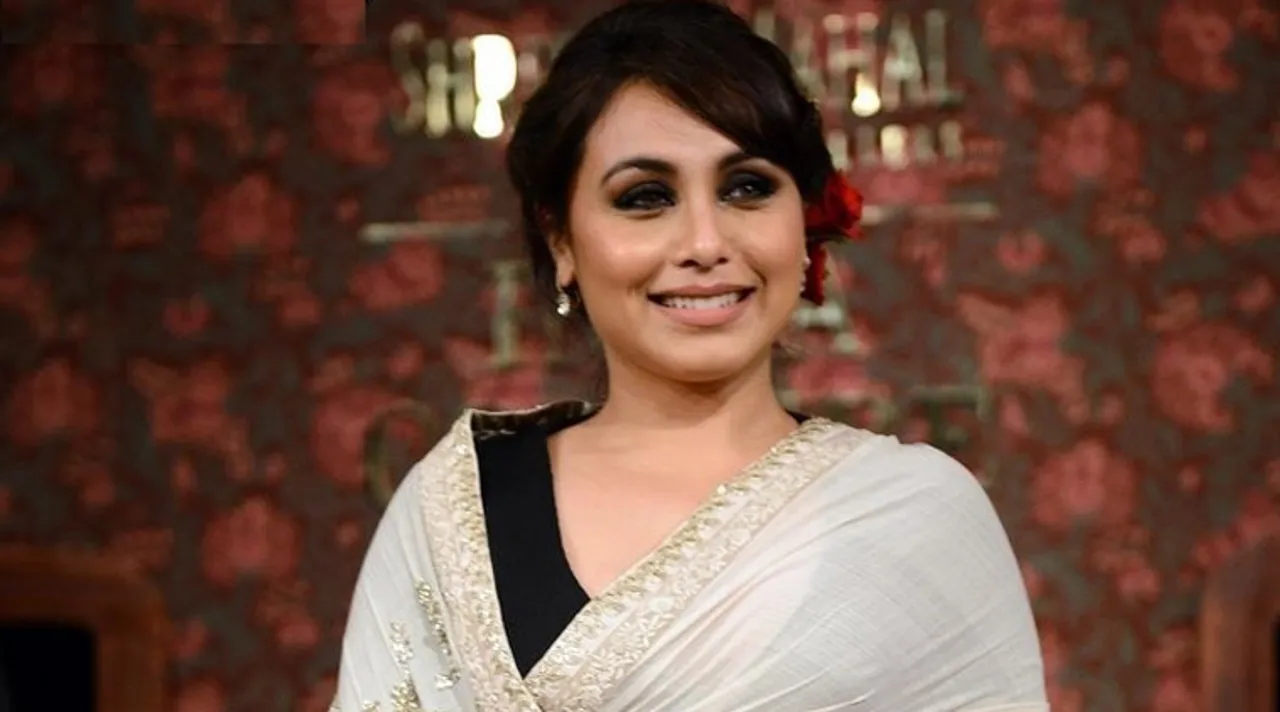 If you've been wondering where Rani Mukerji is these days, no looking elsewhere since she is currently promoting her comeback film Yash Raj's "Hichki". Yes, the powerhouse performer is back and her film hits the theatres on March 23, where she plays the role of a teacher with Tourette Syndrome. At one such promotional event, Rani was asked about the "gender-based pay gap" prevalent in Bollywood. Rani said she joined the industry for love of acting and not for the monetary kicks.
Not Money, Acting Is Passion
"The money is not what drove me to work. I worked to be happy. My parents took care of my finances," Rani told Mid-Day.
We had Priyanka Chopra, Deepika Padukone, and several leading ladies from Bollywood be vocal about the pay disparity in the past. Recently, when Padmaavat was making huge noise for obvious reasons, actress Deepika Padukone was in headlines for banking a larger pay cheque than her male co-stars, Ranveer Singh and Shahid Kapoor.
Also read: You Are Not Alone says Deepika Padukone on depression
Like how nepotism is a big but sad truth behind the lenses, pay disparity is also among a wide range of issues related to the film industry that was discussed over and over again.
A Slight Dig?
Meanwhile, Rani also took a jibe at some of the actors who have been talking about the pay disparity. "Nowadays, a lot of people who don't know how to act are also talking of pay parity. It's important to hone your skills and become good at what you do, money will follow," she said.
"Actors make money from endorsements or cutting ribbons. Money can come from anywhere," the actress added.
Also read: My story of battling weight gain, infertility and how I came out of it
On Husband Aditya Chopra's Work
The wife of Yash Raj Film's head honcho said, "I have been a very individualistic person. My achievements are my own and my husband's, his own. I think he has single-handedly done what he has done. I have been part of his movies, I have contributed to his productions, but the company is his father's, and it is his".
Mukerji was last seen in the film Mardaani, released in 2015.