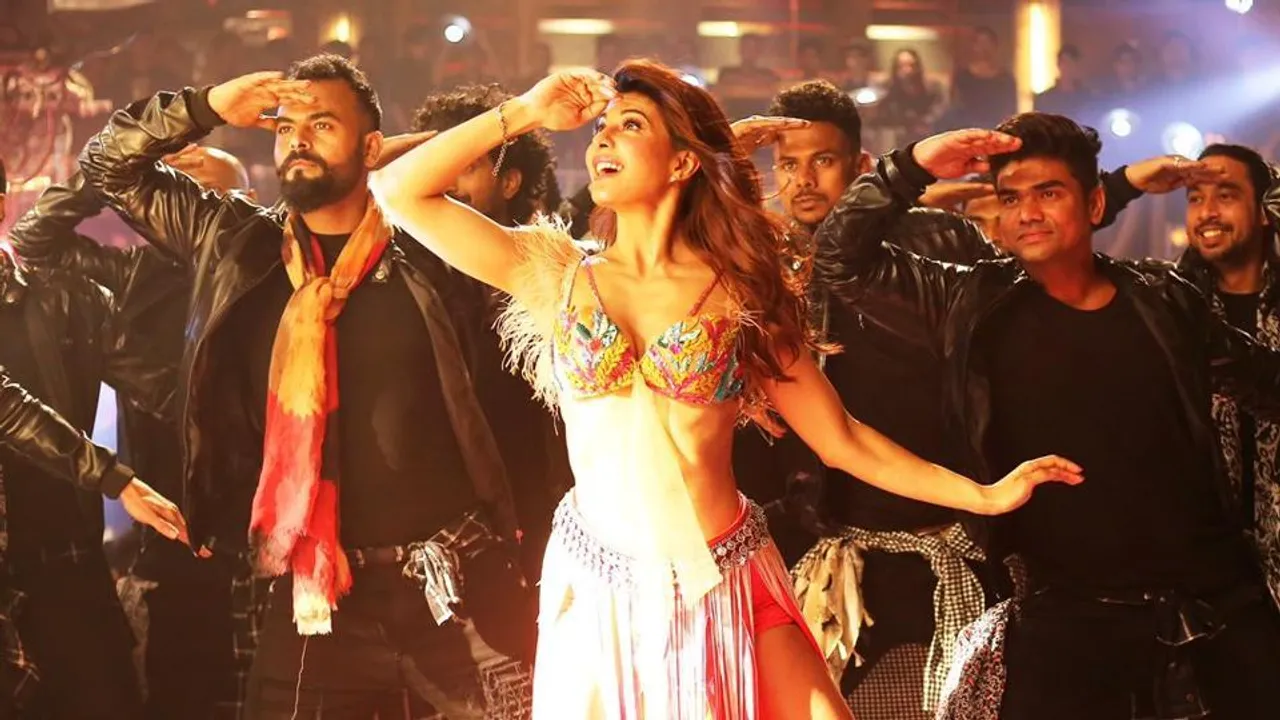 The Baaghi 2 remix of Ek do Teen joins a long list of popular dance numbers from the '80s and '90s, which are served to us guised as nostalgia. It's been 30 years since Madhuri Dixit won hearts across masses and classes with her performance on Tezaab's iconic song Ek do teen. Most of us grew up wide eyed, amazed by Madhuri's charming performance, trying to emulate her in front of a mirror or an enthusiastic family gathering.
Remaking an iconic dance number like Ek do teen is as risky as remaking Sholay. We all know how that one ended
The M-factor
Ek do teen turned Madhuri Dixit into India's sweetheart overnight. The combination of her dancing prowess, charm and acting skills drew people to theatre. Madhuri didn't just dance with her body but with her facial expressions in this song. This song is synonymous with simpler times of 80s and 90s where music meant cassettes and films meant theatre. There was no YouTube to re-watch your favourite tracks till death and television was a luxury item. So an average film like 'Tezaab' made golden jubilee at theatres, as people would watch it again and again, for the sake of a seven-minute song.
Laxmikant Pyarelal's music and Alka Yagnik's upbeat rendition made it a peppy number. Javed Akhtar's lyrics became a new way to memorise counting for children across India
The song was shot as a stage performance sequence; Saroj Khan's choreography thus played a very important role in its success. With the trend of reviving iconic songs from '80s and '90s in full swing, it's not a surprise that Ek do teen has come back on our screens again. But how does it fare?
More Item number than dance number
The thing with remixes is that they usually try to cash in on our nostalgia. Ek do teen is not a musical masterpiece. It's a regular peppy Bollywood number, which worked due to several factors. The audio for this remix also does not have anything mind blowing to offer. It plays the same tune, but from a new and technologically advanced flute. I have no doubt that this song will also gain popularity like the remix versions of Tamma Tamma or Oochi hai building.
But what the new Ek do teen lacks is Madhuri Dixit's charm factor
Jacqueline Fernandez, on whom the remix is featured, is a superb dancer. Her moves in this song are probably the best any female actor from the current lot can pull off. But alas, she possesses limited acting skills. So while she does all the right moves, it's her face which fails to express any of Dixit's peppiness and charm. Also, Fernandez' dance moves lack easy replicability of Saroj Khan's choreography. Her sincere effort to pay tribute to perhaps one of the finest dancing divas of Bollywood does get some scores from me. The new song is introduced as a hotter version of the old one. But oomph in this case cannot replace charm.
Picture Credit: Hindustan Times
Also Read: The Déjà vu of Remixes Bestowed on Us by Bollywood Music in 2017
Yamini Pustake Bhalerao is a writer with the SheThePeople team, in the Opinions section.  The views expressed are author's own.