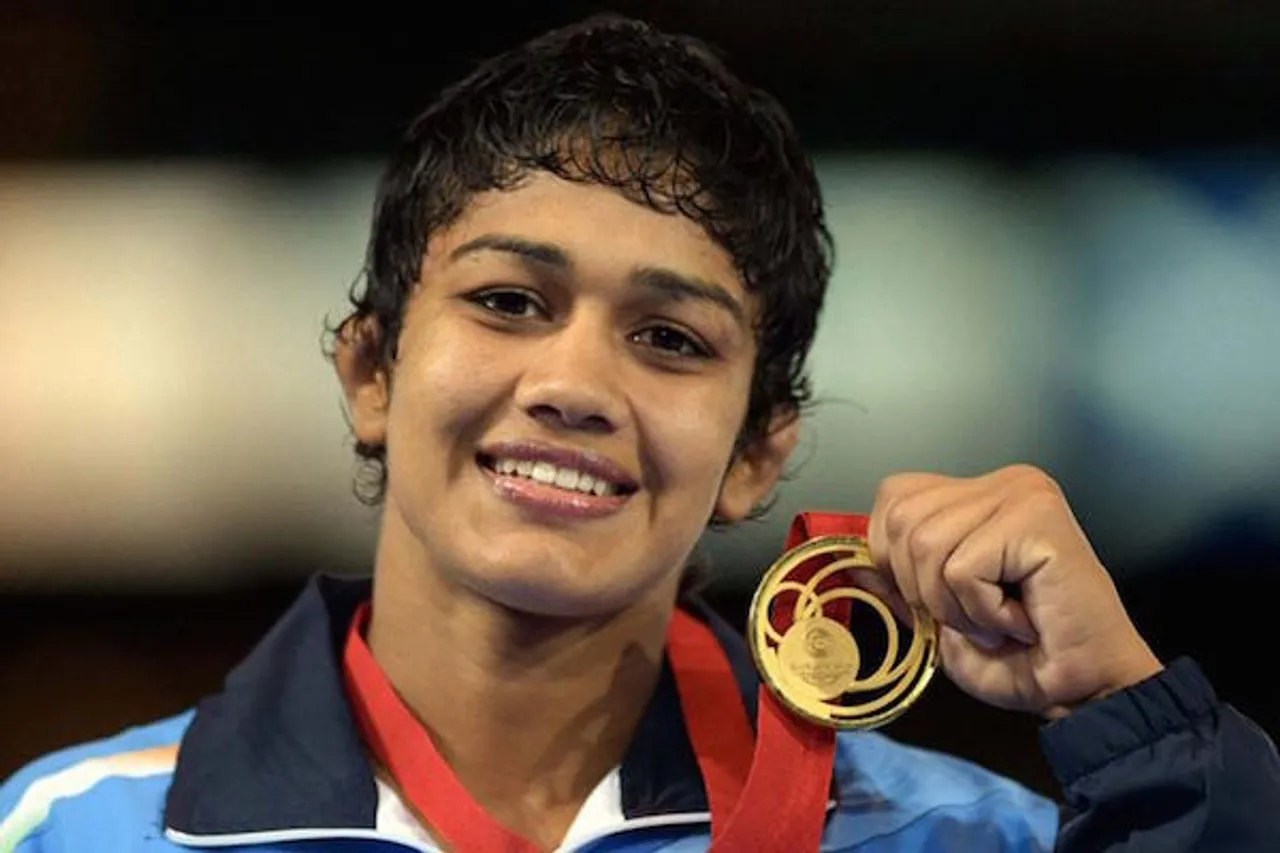 Wrestler Babita Phogat resigned from the post of deputy director in Haryana Government's sports department. The reason that she gave for the resignation is that she wants to be an active politician as a member of Bharatiya Janata Party (BJP). Phogat along with Kabaddi player Kavita Devi was appointed as the deputy director at the Sports and Youth Affairs Department in Haryana on July 30, 2020.
Reportedly, she wrote a letter to Haryana's Sports Department expressing her choice to resign from the post. In the letter shared by The Tribune, Phogat writes that as per the terms and conditions regarding resignation which were mentioned in her appointment letter, the resignation letter should be considered as one-month notice for resigning from the post.
Also Read: Wrestler Babita Phogat And Kabaddi Player Kavita Devi Appointed As Haryana Sports Deputy Directors
Phogat is planning to meet Haryana chief minister Manohar Lal Khattar as well.
According to a statement that Phogat gave to media, she will be campaigning for BJP in the upcoming Bihar assembly elections and Baroda Assembly bypoll in Haryana. "Politics is not new for our family. My mother had served as the village sarpanch and I learnt politics and wrestling during my childhood," she added.
This is not Phogat's first step in politics. Last year also she contested the Haryana assembly election as a part of BJP from Dadri constitution. She was one of the nine women candidates of BJP who contested for the assembly election. At that time, she resigned from the post of sub-inspector in Haryana Police and joined BJP with her father Mahavir Singh. However, she lost the seat with the third-highest number of votes, following Sombir Sangwan from BJP and Satpal Sangwanfrom JJP.
Babita Phogat is a three-time Commonwealth gold and silver medalist. She won India's first wrestling medal in Commonwealth Games of 2018. She is the daughter of Mahavir Phogat, a wrestling champion and Dronacharya awardee and the sister of Geeta Phogat who won India's first-ever gold medal in wrestling at the Commonwealth Games of 2010. When she first joined BJP with her father, she had said, "I am a very big fan of Narendra Modi. I have been his fan since 2014. He has worked a lot for the country. I think everyone would like to join the BJP,"
Phogat has been an advocate of girl power. She launched a wrestler academy in Bengaluru for girls to learn and excel in wrestling. She believes that every woman in India should have confidence in themselves and no fear of anything. "It is important for the girls not to fear about anything. Or else, they will be left far behind. This is one big lesson our father (Dronacharya Mahavir Singh Phogat) taught us right from our childhood. I wish every parent encourages their children, especially girls, to be like that," Phogat said at FICCI Ladies Organisation event on women empowerment in Hyderabad last year.
Also Read: Babita Phogat Extends Support To Kangana Ranaut, Asks 'Why Is Award Wapsi Gang Of Bollywood Silent?'