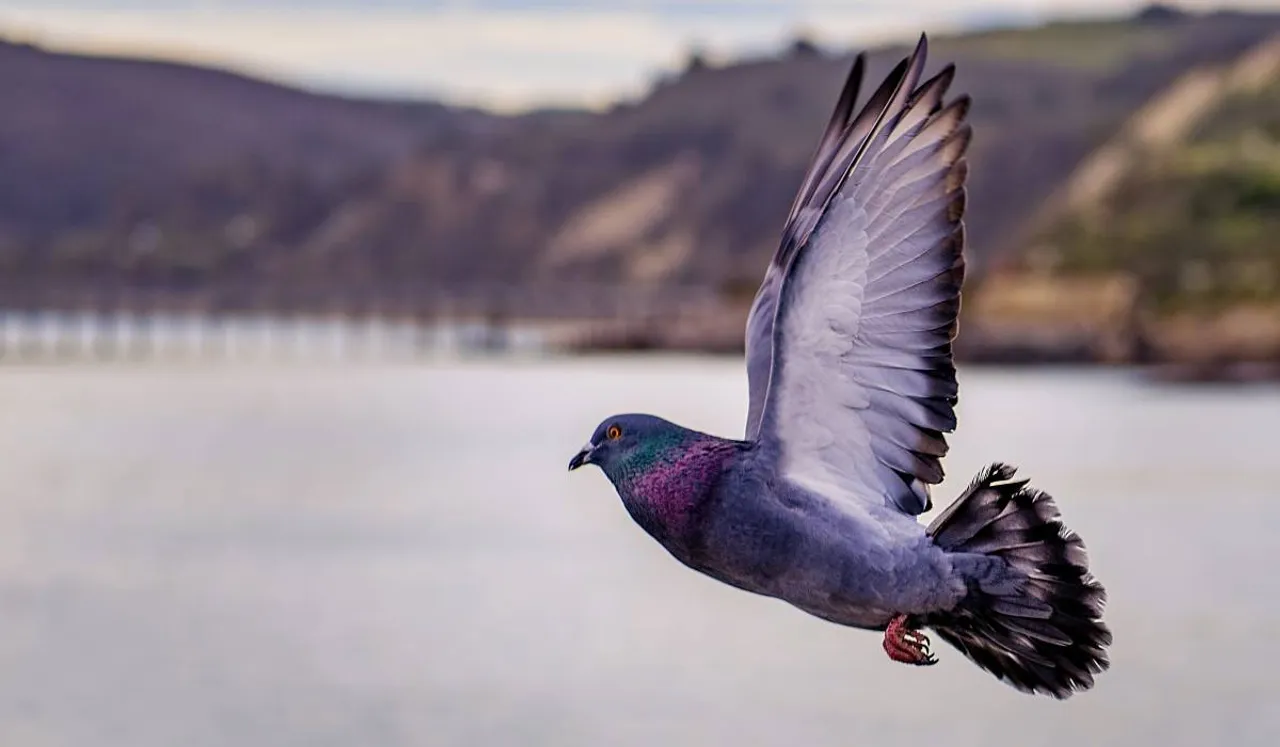 If you thought quarantine guidelines in your city were strict, you're about to be seriously surprised. Australia, pertaining to its tight coronavirus travel rules, is planning to put down a pigeon that made a long journey in from the United States. The touring bird, which has now been christened Joe (allegedly) after the incoming US President, is a pigeon racing contestant from Oregon that went rogue last October. After its two-month sojourn over the Pacific (and heaven knows where else), the pigeon landed in Melbourne. Unfortunately, the winged tourist poses a "direct biosecurity risk" to its Australian companions, and will thus be caught and euthanised. 
BBC reports the US bird was first sighted on December 26. As fate would have it, the Australian resident whose backyard it landed in is named Kevin Celli-Bird. Bird claims having seen the bird in an "emaciated" condition, which is why he "crushed up a dry biscuit and left it out there for him." He is the one believed to have conferred the title of 'Joe' upon the pigeon. Bird - er, the mister - then did some digging and found that the pigeon was reportedly registered with someone in Alabama, US and was last seen at an Oregon pigeon race.
Also Read: Here's What You Need To Know About The Bird Flu Outbreak In India
Why 'Joe' The Pigeon Will Be Put Down
According to the Associated Press, experts are saying that Joe bird hitched a ride from the US to Australia aboard a cargo ship travelling the Pacific. The Australian Quarantine and Inspection Service are now hot on its tail, since it could potentially be carrying contagions that may endanger Australia's bird population and poultry. The Agriculture Department has strictly stated the pigeon is not welcome in Australia.
"Regardless of its origin, any domesticated bird that has not met import health status and testing requirements is not permitted to remain in Australia," a spokesperson from the Agriculture committee said. "The only possible outcome to manage the biosecurity risk is humane destruction of the bird."
Also Read: Does SC's Idea On Keeping Women Out Of Protests Reflect Low Female Representation In Judiciary?
How Joe Has Been Spending Its Days
Authorities reportedly contacted Bird on Thursday asking for the pigeon to be caught. But apparently, Joe, equally skeptical of humans as they are of it, evades touch every time. "To be honest, I can't catch it. I can get within 500 mil (millimeters or 20 inches) of it and then it moves," Bird said.
The Melbourne resident has reportedly been feeding Joe bird food ever since it arrived in the land down under. And how has it been whiling away its time there? Bird says Joe spends all day in the backyard not doing much. But, if you can believe it, sometimes Joe can be spotted sitting beside a native dove atop the garden arch. Whether in romantic companionship or anxious thought about their future, only the two feathered friends know.
Views expressed are the author's own. 
Image Credit: Tim Mossholder/Unsplash