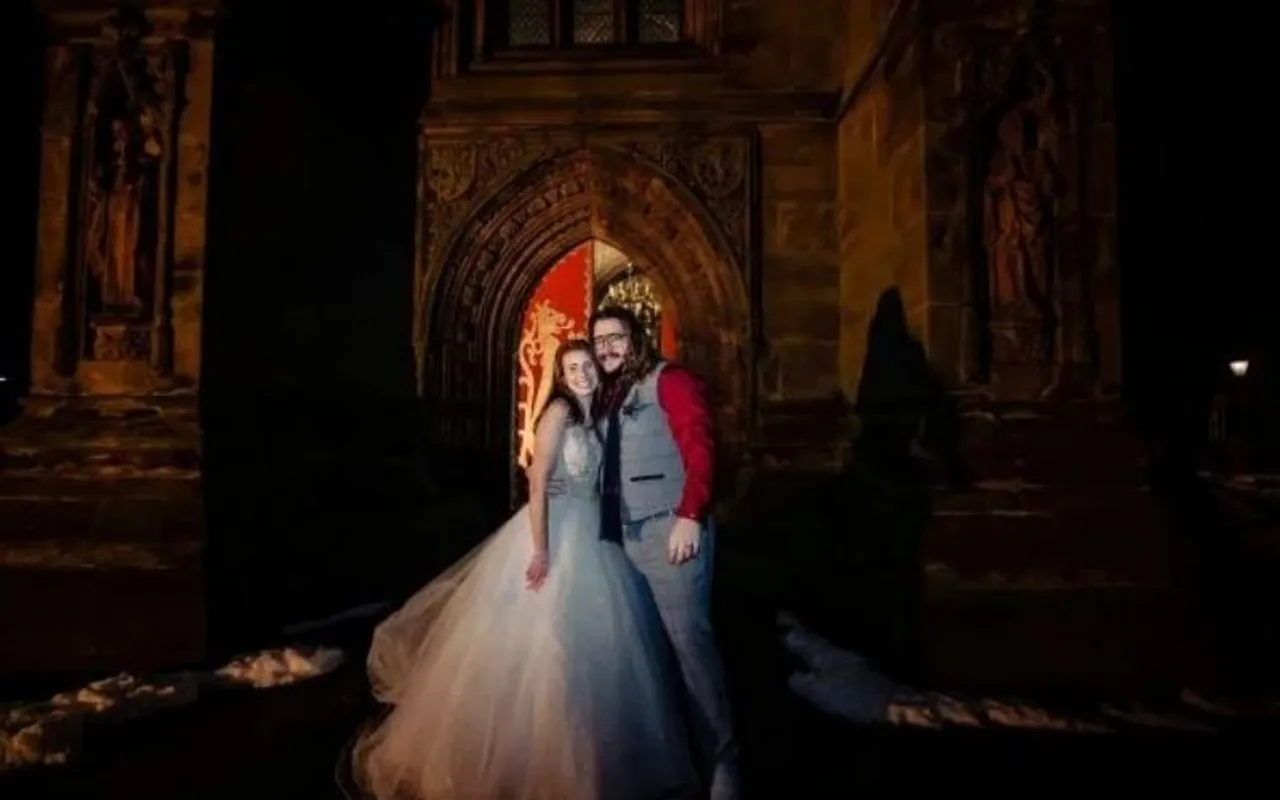 When a couple in England saw the possibility of their New Year Eve wedding getting cancelled due to new COVID-19 restrictions, they quickly decided to get hitched without wasting any time.
Rhiannon and Joe had planned their wedding to take place on New Year Eve but a day before it was announced that Staffordshire in England was moving to Tier 4 area from Tier 3. This would have stopped the couple to organise their wedding with relatives and friends. So they planned their wedding in three hours right after the announcement and in no time they were married. Reportedly there wedding saw a reception of 15 guests who also had changed their plans to attend the couple's special day at short notice.
Also read: Zayn Malik's Sister Waliyha's Wedding Reception Saw Police Intervention
The Sun reported 29-year-old bride saying, " It was a bit of a whirlwind but totally worth it." Rhiannon and Joe are now a family of three with Rhiannon's seven-year-old daughter Elsie-Mae.
A similar incident was reported from Dorset two days ago when another couple decided to move up their New Year Eve wedding. Sam and Hannah Freeman got married just two hours after the announcement of new restrictions were made and they said everything was done in "mad panic".
Due to rise in positive cases, the United Kingdom government had announced on December 30, 2020, that the Isle of Wight and New Forest of England will be moved from Tier 3 category to Tier 4 from New Year Eve midnight. This meant that residents will not be allowed to step out of their houses unless there is a "reasonable excuse" such as education and health and work. All the non-essential shops were also closed after midnight.
Also read: Should sex on wedding nights be an obligation or a choice?
Image credit: South West News Service