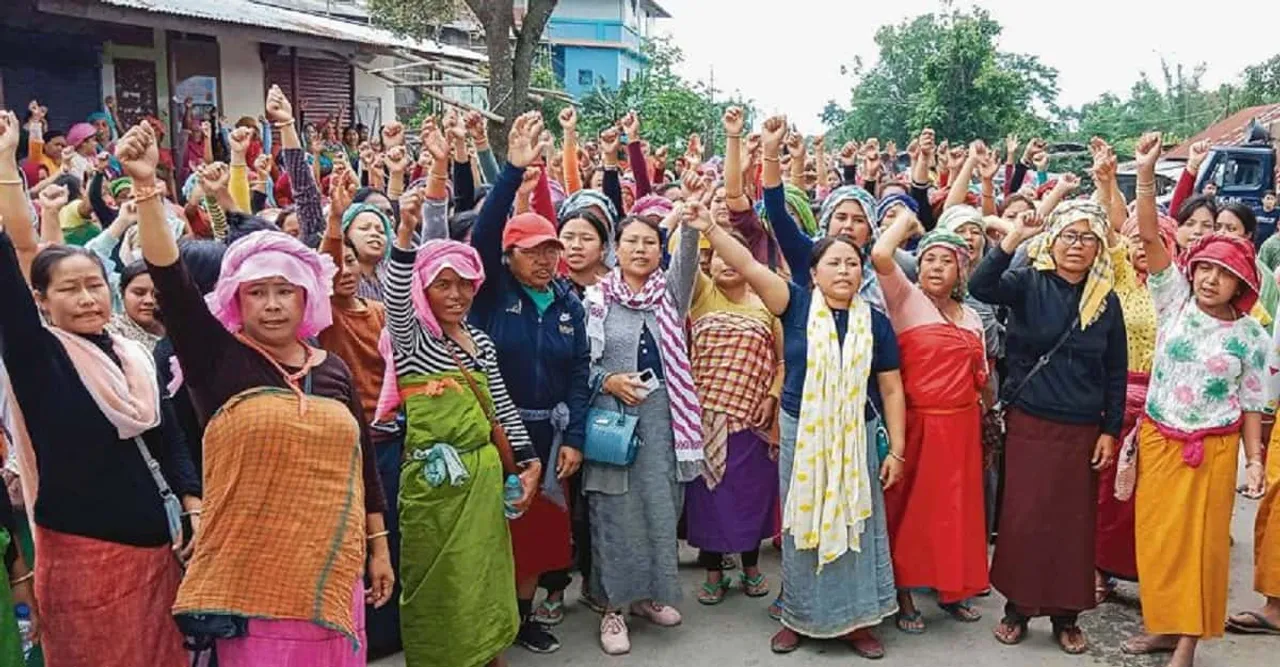 Another case of sexual assault has come to light in Manipur after a 37-year-old married woman from Churachandpur district alleged she was gang-raped by a group of men while fleeing her burning house on May 3, the day on which the ethnic strife began in the northeastern state, police said.
The woman exclaimed in her police complaint that she ran as fast as she could to escape from the mob. According to her statement, the incident happened on May 3 around 6.30 PM when a group of Kuki men set fire to several houses, including the woman's.
Another Gangrape In Manipur
The woman, along with her niece, two sons, and sister-in-law, fled from the house. The woman said that after running for about half a kilometre, she stumbled and fell to the ground. She insisted that her sister-in-law run with the children to safety, but she was caught by six Kuki men.
Despite her efforts to escape, the Kuki men physically and verbally assaulted her. Despite her resistance, she claimed that the men forcefully pinned her down and subjected her to brutal sexual assault.
The woman said that, despite her cries, there was no one to help. More Kuki men joined them and sexually assaulted her, after which the woman lost consciousness. When she regained consciousness, the woman said that she found herself in a house surrounded by Meitei people.
Based on the woman's complaint, the police lodged an FIR on Wednesday at the Women's Police Station in Bhishnupur. The complaint has been forwarded to the Charachandpur police station for further investigation.
Following the filing of the FIR, the woman was subjected to a medical examination. She is now living in a relief camp for internally displaced people.
The Manipur police informed the Supreme Court that over 6,500 complaints had been filed between May 3 and July 30. The two Kuki women who were paraded naked by Meitei men also filed a zero FIR. Although the incident happened on May 3, it created an uproar after the viral video of the two women paraded naked spread across the internet.
---
Suggested Reading: Women's Bodies Are Not Battlefield: Why Are We Not Angry?