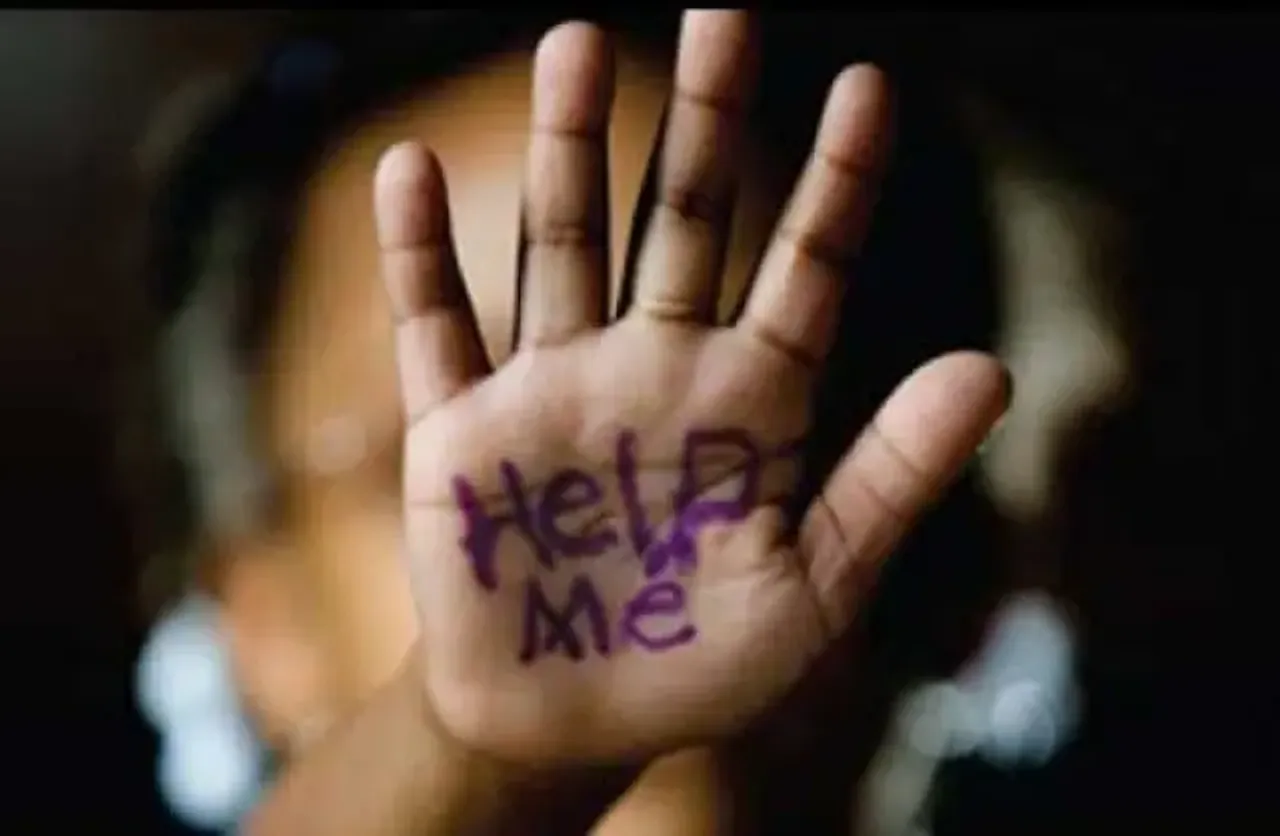 After an unsettling CCTV footage from a juvenile facility in Agra involving the horrifying incident of a government official responsible for safeguarding and rehabilitating, the same official has been suspended.
The footage depicts the official brutally assaulting a young girl, raising serious concerns about the welfare of children residing in the facility. In another distressing video that underscores the safety issues at the home, a girl can be observed with her hands and legs bound. Adding to the alarming situation, one of the juvenile residents at the facility had attempted suicide just a few days ago.
Action Taken
The superintendent of the facility, Poonam Pal, has been suspended from her duties, and a legal case has been initiated against her. Allegedly, Pal was involved in similar incidents at a juvenile home in Prayagraj.
The initial video, which surfaced on Monday, reveals a room where one girl is lying on a cot, while six other juvenile inmates rest on three adjoining cots. Pal enters the room and proceeds to ruthlessly assault the girl, reprimand the other children, and even slap one of them, all while another staff member stands witness.
An even more distressing video emerged on Tuesday, depicting a young girl, seemingly no older than seven, lying on the edge of a bed with her hands and legs restrained. Her desperate attempts to rise and free herself give the intention of her struggling beside the bed.
Ritu Maheshwari, Agra Division Commissioner, stated, "The superintendent of the facility, Poonam Pal, and other staff members involved in these incidents have been suspended. The district magistrate has been instructed to take stern measures, and a police report has been filed."
Furthermore, the Agra district judge, an additional district judge, and the chairperson of the shelter home committee conducted an inspection of the facility on Wednesday, uncovering numerous shortcomings. Among the findings were the presence of beedis and chewing tobacco in one of the rooms occupied by juveniles, an inmate possessing an excessive amount of money beyond the allowable limit, and inadequate food provisions for the children.
Naresh Paras, a child rights activist, commented, "The videos reveal that, instead of ensuring their safety, the children were subjected to abuse. Following the emergence of the first video, we approached the district magistrate and demanded the filing of a police report."
---
Suggested Reading: Muzaffarnagar: Man Disowns, Beats Wife After His Father Rapes Her