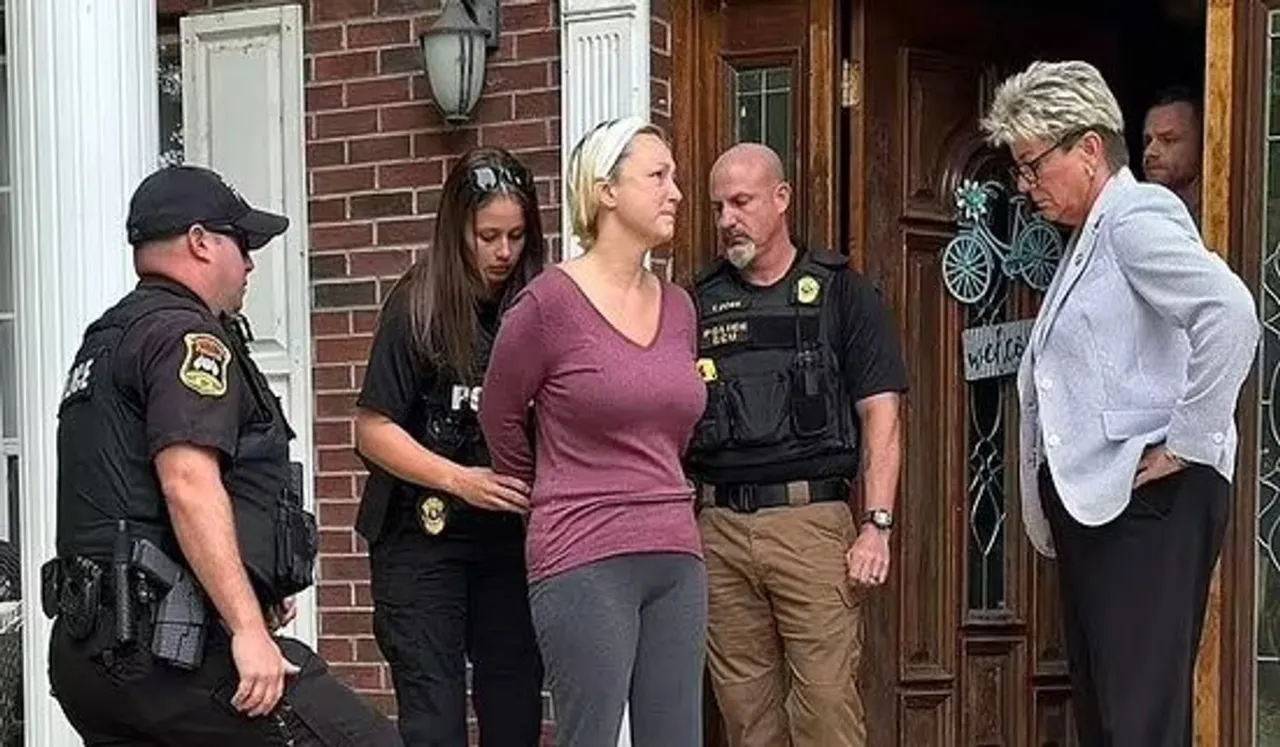 In a shocking turn of events, a 38-year-old Tennessee teacher, Alissa McCommon, who taught English and Social Studies to fourth-graders, has been arrested and charged with raping a 12-year-old boy. 
The Covington Police Department apprehended McCommon outside her home, leading to an ongoing investigation to uncover the full extent of the alleged abuse. 
The police are actively seeking more potential victims who may have fallen prey to McCommon's grooming tactics on social media.
Arrest And Bond
Alissa McCommon, a mother of two children, now finds herself in custody at the Tipton County Jail after her arrest by the Covington Police Department. 
She faces charges related to a sexual encounter with a former student that occurred at her home in 2021 when the victim was just 12 years old. 
Currently, she is held on a $25,000 bond.
According to Covington Police Chief Donna Turner, the allegations against McCommon are deeply troubling. 
It is alleged that she had a sexual encounter with one of her former students, who was only 12 years old at the time of the abuse. 
McCommon had been a teacher at Charter Academy, an elementary school within the Tennessee district.
The school district became aware of the allegations on August 24, when a concerned parent reported the incident. 
In response, McCommon was promptly suspended from her teaching position.
Additional Victims
Further complicating the case, several other juvenile victims have come forward, claiming that McCommon contacted them through social media and engaged in video game interactions.
Allegedly, she sent them explicit photographs and solicited sexual activity.
The news of McCommon's arrest has ignited shock and anger among parents within the school community. 
Some parents expressed frustration over the delayed notification, as they learned of the allegations through a Facebook post nearly two weeks after the district's knowledge of the situation. 
This delay has eroded trust in the school district, with some parents contemplating homeschooling as a response.
Concerned parents, emphasised the need for seriousness in addressing the allegations, calling for transparency and accountability.
Ongoing Investigation and Legal Defense
Despite these serious charges, none of the alleged sexual acts are believed to have taken place on school grounds. 
Chief Turner stressed the importance of supporting victims and allowing the justice system to proceed without undue interference.
McCommon's lawyer, Jere Mason, asserted his client's innocence and criticised what he perceives as a social media-driven witch hunt. 
Mason called for patience and respect for the justice system.
As the investigation continues, law enforcement anticipates filing additional charges against McCommon. 
Her appearance in General Sessions Court is scheduled for October 13th, where the legal process will move forward in determining the facts surrounding these troubling allegations.
---
Suggested Reading: Man Kills Friend Who Tried To Stop Him From Assaulting His Wife
---