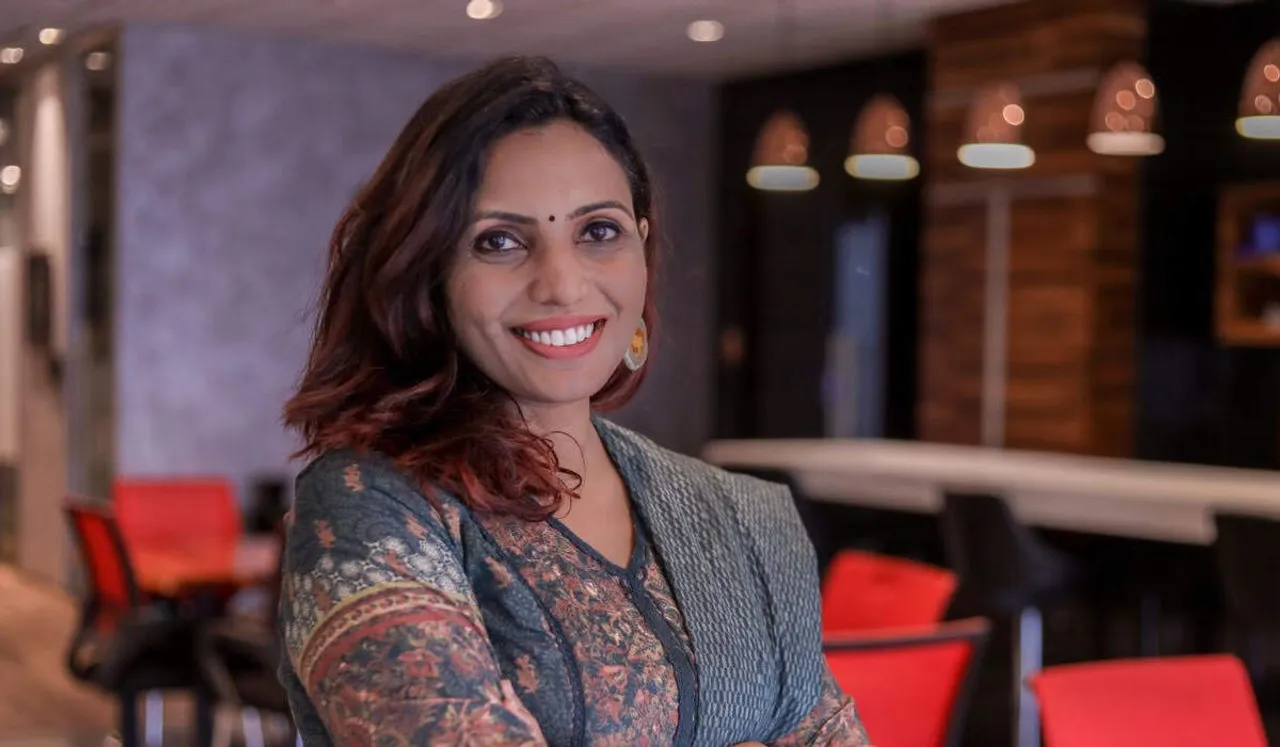 What seemed like a huge gap for Mumbai-based Pallavi Utagi in the diaper industry with respect to sustainable options led her to create a space and fill that gap on her own. After thorough research about the industry and the prospects of the Indian market, she started her company SuperBottoms in 2016. She says the company is not just a diaper brand but focuses on the larger picture of building a parenting community, which she feels is significant as a mother herself.
As a female leader in business, Utagi is making sure she supports all women at all levels in her work environment so that the significance of mentorship never fades. Developing a welcoming environment that is conducive to her employees' success, especially women, she is making sure that the business is inclusive and empowering.
In an interview with SheThePeople, Pallavi Utagi discusses her entrepreneurial journey, how she faces market challenges, what makes her an effective leader, and why it's time to prioritise women's wellness.
Pallavi Utagi Interview
What inspired you to create SuperBottoms?
My son, born in 2013, was developing frequent rashes as a reaction to regular disposable diapers. The only other alternative I knew was the traditional cloth langots which was not a viable option for me. My husband, Salil, and I were also really upset about the environmental impact that disposable diapers have. I went on a research journey to figure out a solution to disposable diapers that not only caused rashes to my baby but are completely unsustainable for the planet as well. Back then, cloth diapers were becoming popular in the US. I got a few but they weren't suitable for Indian babies. The need for a high-performance, reusable, cloth diaper appeared, and thus began the journey of SuperBottoms.
"I was inspired to create a solution that was both convenient for Indian babies and beneficial to the environment."
What were the initial challenges breaking into the Indian market then, and what are the current challenges?
One of the biggest challenges we came across was raising awareness of cloth diapering in general and the brand in particular. The first step I took was to contact moms through Facebook and WhatsApp groups personally. The mothers were intrigued when we told them there was an alternative to disposable diapers. Our return policy allows parents to return the first diaper they purchase within a month of purchasing it if they encounter any problems. Despite the risk, parents have tried the product out, and we've had very few returns. Mothers tend to seek out each other's advice quite frequently.
A cloth diaper was not a simple product and we faced a big learning curve. We tested 100s of diaper designs to make the world's simplest cloth diaper to bridge the learning gap. We focussed on building a great product and community to build a place for ourselves in a category dominated by giants such as P&G and KC.
Another challenge is that Indian parents need a lot of customer support, partly because cloth diapering is still a new concept in the country despite the prevalent view that cloth is better than disposable diapers. SuperBottoms initially set up a call centre that was too 'professional', and we realised parents were not happy with the interactions. We were bootstrapped. Getting a great team in place was a challenge for us. We then conceptualised the 'moms connect team', a team of mothers working out of their homes, who have been their customers, working out of their homes.
The biggest challenge we are currently facing is brand awareness. People don't know that we exist. We plan to invest in digital and display advertising to drive brand recall and growth. Also, the cloth diaper market is very disorganised at the moment. Our goal is to provide parents with what I never had as a new mom - a trustworthy, comfortable, and safe brand that they can trust for their baby, worry-free.
How do you plan to digitally revolutionise the Indian market with your brand philosophy?
Our network of 40 mothers - who act as our Ambassadors and channel partners has been a major backbone for us in creating Cloth Diapering in India. Mitr, as they are called lovingly, are present in the smallest corners of the country, spreading our love for sustainability. They work out of 27 different places in India and oversee over 2000 consumers every day.
About half of the squad was recruited during the COVID period itself. Since a big portion of our team had been working from home since the company's founding, it was simple for us to extend the workforce and make the switch to a work-from-home environment. Our work-from-home policy was created to provide possibilities to highly qualified women who are seeking a balance between their family and career duties after having a child. Our customer service staff has locations throughout India.
Apart from just being a product-first company, we have built an ecosystem around parenting. We believe in and practice equal parenting where both mother and father have an equal role to play in bringing up a child. We as a community provide a lot of empathy, comfort, and advice to new parents and promote gender neutrality, and have been smashing stereotypes.
We made the traditional route of langots and cloth diapering better with innovation and have had buy-in from over 20-plus lakh consumers. We have also constructed the world's most straightforward cloth diaper, which is currently being patented
What in your experience has been a challenge with regard to researching female wellness, and what are the changes you've seen past few years?
During my research, I found women across age groups face undue stress due to less than functional menstrual hygiene products as even today comfortable and unrestrictive period care is still a luxury to many. Albeit late, we've seen an explosion of insights about the role of nutrition in women's health amongst other female wellness news in the past few years. The addressing of these issues has played a major role in educating the masses and generating opportunities for better healthcare practices. Now, a lot of women and menstruators are taking conscious steps toward their wellness journey. We are also on a mission to ease every menstruator's life. We are offering every woman the right to a safe, hygienic, sustainable, and most importantly, comfortable menstruation companion that never lets anything hold them back.
"During my research, I found women across age groups face undue stress due to less than functional menstrual hygiene products as even today comfortable and unrestrictive period care is still a luxury to many."
How do you contrive to continue aligning your vision of sustainability given the ever-changing trends in the industry?
Sustainability is not something that is affected by changing trends. It's an ongoing effort that requires continuous improvement and adaptation. Sustainability is the practice of meeting the needs of the present without compromising the ability of future generations to meet their own needs. This means that everything we do should take into account the impact it has on the environment and the resources we use. It requires a holistic approach that considers the economic, social, and environmental implications of our actions. And thus, we will continue on our mission to leave a better planet for our future generations, just as we are doing now. After all, we are only borrowing the planet from them.
What are the ways forward in helping the diaper industry become more environmentally friendly?
I believe there are several ways the diaper industry can become more environmentally friendly. It is possible to reduce the amount of waste that ends up in landfills by implementing recycling programs for used diapers. It can also create a new source of raw materials for diaper production. Also, sustainable, biodegradable materials such as bamboo, cotton, and hemp can reduce the amount of waste generated by the industry and minimise its environmental impact. For instance, even in our non-customer-facing procedures, we use packaging made of completely decomposable corn paper and upcycle the scrap fabrics into cute toys. Companies must adopt sustainable practices so that future generations can also benefit.
How do you push boundaries with respect to innovation?
We are not just a diaper brand but also a parenting community. We have an environment that encourages creativity and out-of-box thinking. We have fostered a culture where our team feels free to share their ideas and opinions. Moreover, we put our customers and sustainability at the centre of our innovation efforts. We develop products and services to best serve our customers' needs. We believe in constant innovation and upgrading products. To give a few examples, we innovated the cloth diaper and langots with various snaps and loops that can be adjusted as the baby grows. We ensure that we innovate as needed, justifying our NPS of an enviable 75 percent.
As an entrepreneur, how do you suggest the Indian market can empower more women in leadership positions?
While every entrepreneur faces challenges and struggles, women have truly blossomed and broken through the barriers that have held them back. As a result of increased supportive initiatives by the government, management boards, peer-to-peer platforms, families, and support systems, gender-based roadblocks in a woman's entrepreneurial journey are being rapidly eliminated. Equal opportunities and promoting work-life balance are critical today for women's empowerment in the Indian market.
What transformations have you closely seen concerning women getting agency as contributors to the economy?
Recent years have seen an increase in the number of women entering the workforce and taking on leadership roles across a multitude of industries, which has led to a significant increase in the representation of women in the workforce and provided them with greater agency and independence, as well as new opportunities for growth and success. Thanks to increased access to education and training and a shift in societal attitudes, women's economic emancipation has increased and we're seeing more women entrepreneurs. 
---
Suggested reading: How Tarusha Mittal Thrives In Wealth Creation Industry With Crypto Startup