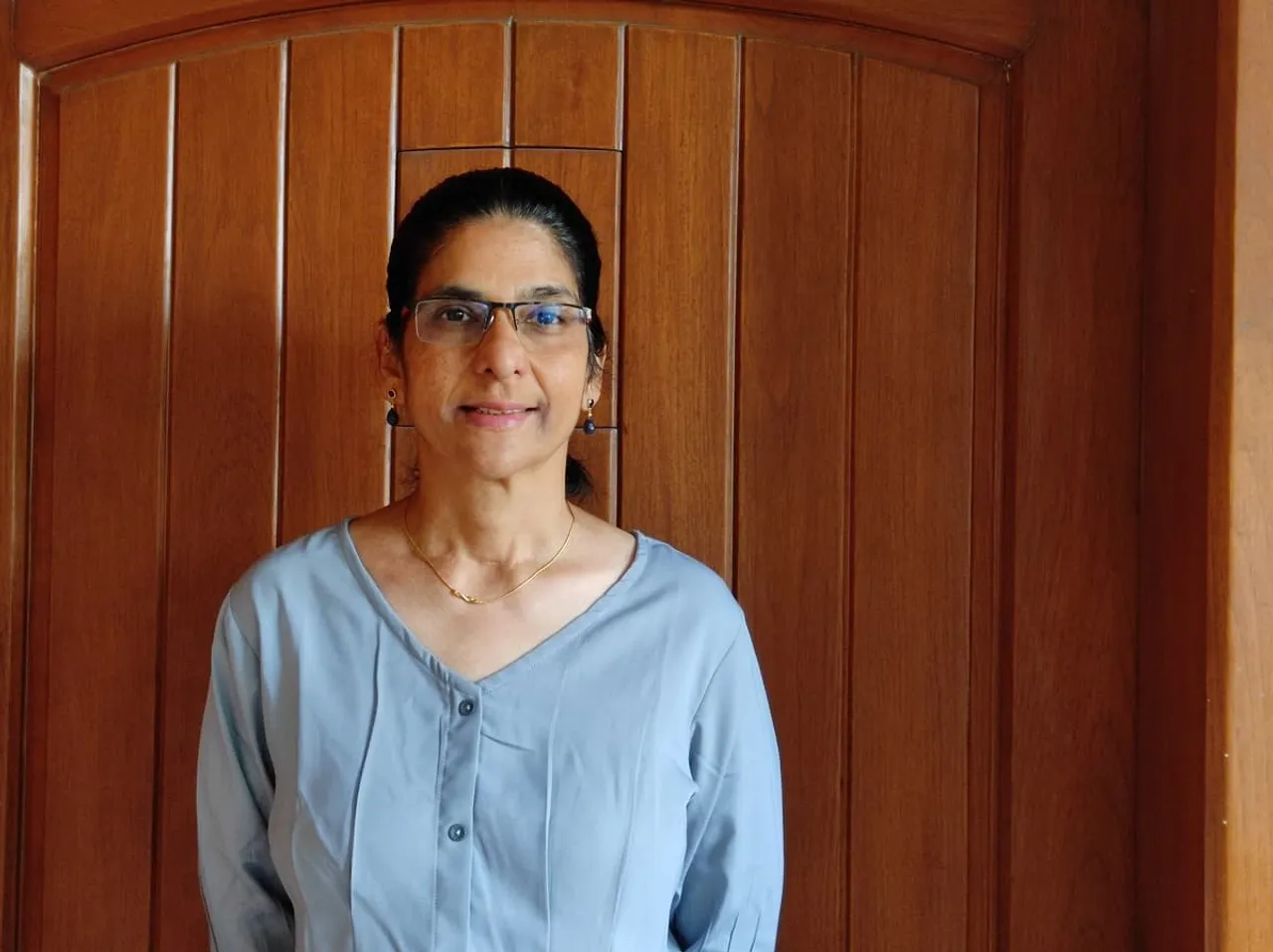 For as long as we remember, women in India have always been underrepresented in the technology sector. Despite the country's impressive growth in recent years, women continue to face significant barriers to entry and advancement within this industry. However, as we look towards a future that is increasingly driven by technological innovation, it's crucial for all voices to be heard - including those of women.
Karpagam Venkataraman, an engineer and one of the top names of Indian women in the global technology landscape with over 20 years of industry experience, has worked with big firms like Yahoo and IBM.
Venkataraman entered the tech industry during the early 90s, which makes her journey unique, considering the conservative nature of choices women were expected to make in those times.
"While I had always been passionate about technology and innovation, I was upset about not being able to pursue a bachelor's in this field. But as fate had it, the Computer Sciences department at Tamil Nadu's Seethalakshmi Ramaswami College started the B.Sc. program, and I took it up, and that's how my journey began.
Innovation in the industry had just begun, HCL had started in India, and careers in technology became the next big thing. I took up the opportunity and joined HCL-HP's R&D unit after completing my MSc. in Computer Science. I recall being one of the two candidates (and the only woman) shortlisted for the final rounds of the recruitment process out of 400-odd candidates who had attempted the written rounds in Chennai," recalled Venkataraman in an email interview to SheThePeople.
Karpagam Venkataraman Interview
While the industry has made significant improvements in addressing the challenges that women face, Venkataraman says there's still a long way to go before we can call our workplaces equal.
"Gender bias and resultant discrimination often lead to the underrepresentation of women, especially in leadership roles. This, in turn, makes it difficult for other women in the industry to find a suitable role model or mentor. Another prevalent issue is the lack of work-life balance. The demanding work schedules and long hours make it difficult for women to manage and prioritise their families and personal goals. While the pay gap has come down to a large extent compared to the late 90s, subtle discrimination still exists regarding the compensation and opportunities offered to men and women with similar roles.
That being said, with a significant amount of awareness, things are changing for the better. Women have started taking charge and are determined to excel on the same terms as their male coworkers. Organisations have begun implementing policies that help employees prioritise themselves and their careers, ensure a healthy work-life balance, encourage equality and inclusivity in the workplace, and provide equal opportunities for employees irrespective of their genders."
The theme for this Women's Day was "DigitALL: Innovation and technology for gender equality". On the other hand, India is also trying to bridge the technology gap with various modules like Nari Shakti among others. What are your thoughts on this process and how imperative it is for women?
India's Nari Shakti initiative is an important initiative that aims to empower women by providing them with training, education, and resources to help them develop the skills they need to participate in the country's economic and social development.
Bridging the technology gap is critical for women's empowerment, especially in countries like India, where women still face significant socio-economic challenges. Access to technology can help women overcome barriers such as illiteracy, isolation, and lack of access to essential services. As a society, we now know that education and early academic training help women sufficiently develop their skills and use them to be self-sufficient. While the results may take generations to show, I can speak from experience that the process plays a huge role in developing a student's mindset and equipping them with other qualities such as curiosity, creativity, and the will to innovate, which enable them to achieve great heights in the long run. These initiatives, therefore, help create a level playing field for women, and I highly appreciate them.
How have you navigated any gender-based obstacles or biases in your career?

I am fortunate to have not encountered any major gender-based obstacles in my career thus far. With a strong sense of determination and fearlessness regarding job security, I have confidently navigated through any potential biases that may have arisen during my early years in the workforce. However, after returning to the tech industry after an extended maternity leave, I had to start from scratch and prove myself, despite my prior professional experience and international exposure. It is a challenge most women would face in the industry even today, after sacrificing a few years in their career to cater to their family's and society's expectations.
That said, I acknowledge that others may have faced more significant gender-based obstacles throughout their career. These obstacles can come from society, employers, and colleagues. To all the women out there, I want to emphasise that there is no easy way to overcome these challenges. With ongoing progress in educating and raising awareness about conservative practices and toxic mindsets, the change is not happening at the pace we would like. We must remain strong and confident in our expectations, as this will allow us to articulate ourselves better and focus on discovering and developing our abilities to overcome societal biases and thrive in our careers.
Can you share an example of a particularly difficult decision you had to make as a leader and how you handled it?
Our society still finds it difficult to believe that women can excel in management-oriented and highly technical and creative roles. I am passionate about architecture and find the distinguished engineering aspect of it particularly engaging, as it involves critical thinking and problem-solving. I have observed that there is much sub-conscious bias against women taking up such roles, and the number of women working in these positions remains disproportionately low compared to men.
Our society still doesn't favour women being groomed for deeply ">technical STEM roles that require analytical and critical thinking. We instead believe that management-oriented roles are better suited for them.
My conviction lies in defying gender stereotypes and basing my decisions on logic, selecting the most qualified individual for the role rather than being swayed by their gender. Stereotyping leads us to overlook the potential that individuals may possess, which in turn hinders progress. A leader's job is to recognise these potentials and capabilities and nurture them for the growth and progress of the individual, the organisation, and the society.
How do you approach diversity and inclusion in the workplace?
Promoting respect, empathy, and open communication is the recipe for creating a culture of inclusivity in the workplace. People deserve representation based on the quality of their work. That said, every individual has a unique set of skills they excel in, which must be appreciated. An essential factor that plays a huge role in diversity and inclusion in the workplace is the policies that support work-life balance.
I also try to spread awareness among my colleagues and friends about supporting minorities in the industry. The underrepresented members in the workforce deserve recognition and a sense of community and ensuring that they receive these things can benefit the organisation and the employees individually.
What advice would you give to other women who aspire to leadership roles in technology?

A very important thing for a leader is to hire and nurture the right talent for the job. This might seem simple enough but can become quite complicated when factoring in hiring requirements, the candidate's background or the nature of the job. However, most of these are just unconscious barriers or mental roadblocks that hinder clear decision-making and assigning crucial responsibilities. As leaders, women must step up to take accountability and take a solution-oriented approach instead of dwelling on various possibilities and distractions.
Another point I've realised is that security and comfort zones are not necessarily good things. To grow into a leadership position, you need to work with different teams, roles, and tackle varied sets of challenges. Sticking to your known skills, and comfort areas and prioritising job security can make way for complacency. Therefore, feel free to take calculated risks as a leader. Given the volatile nature of technology, one must continuously learn, upskill, take up new challenges and seek growth to thrive.
 Karpagam Venkatraman, Distinguished Engineer and Vice President, Kyndryl Security and Resiliency Engineering
---
Suggested Reading: How Jayathi Murthy, First Woman Of Colour President At Oregon State University, Strives For Inclusivity