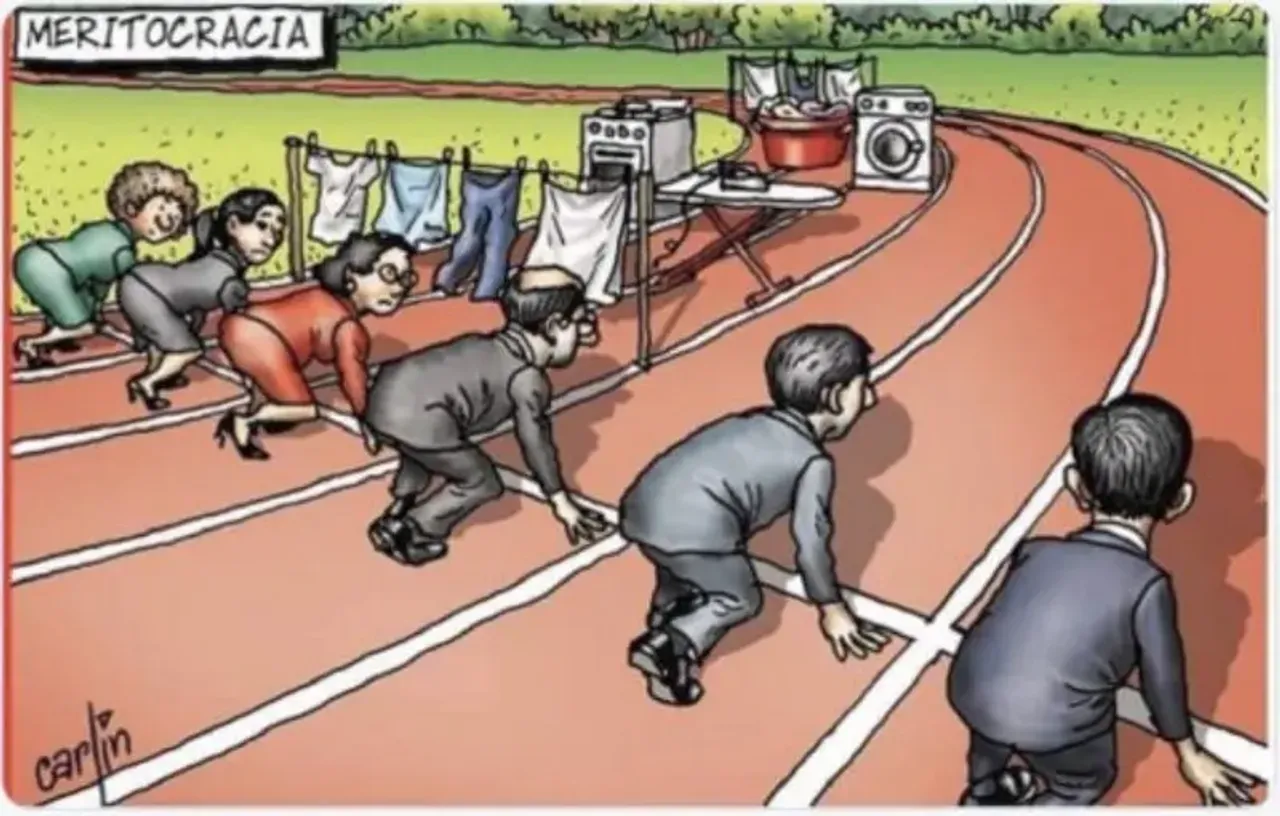 According to data from the Organisation for Economic Co-operation and Development (OECD), women in India spend about 5.8 hours or 352 minutes a day on domestic work. This is about 577 per cent more than men, who spend about 52 minutes in a day on the same.
This suggests that women experience extreme "time poverty" and may be forced to forgo leisure time in order to maintain a work-life balance, with serious negative effects on their physical and mental health.
It is therefore perhaps not a random occurrence that India has one of the lowest female labour force participation rates globally. According to the Economic Survey 2021-22, India's female labour force participation declined by 7.8 per cent from 33.1 per cent in 2011-12 to 25.3 per cent in 2017-18. The question employers now want to answer is - in a post-pandemic world, how can they create strategies to bring more women back to work?
How COVID-19 impacted working women
Nearly everyone was affected by the pandemic in their personal and professional lives, but Indeed data shows that women have been disproportionately affected. Although remote work seemed like the perfect solution to offer more flexibility and autonomy, it found female employees having to juggle work and home obligations. According to an Indeed survey, nearly half of all women said that the pandemic negatively impacted their career path, 32% of whom had quit during Covid-19.
Despite this, more than three-quarters (76%) say that they would still be confident about returning to work, but 67% of women respondents who plans to do so say they find it challenging to re-enter the workforce. With the willingness to return to work present, the onus is on companies to chart a course that allows for seamless integration back into work and prevents a future exodus.
Ways to help Women resume their professional journeys
Returning to work after a long break from the job is a terrifying idea in the corporate world. Many women are anxious that their time away will have a detrimental impact on how they are seen by potential employers, and they have reservations about the relevance of their own competencies and skill sets in an ever-changing industry scenario. There are numerous other key external factors that influence the decision to return to work after a career hiatus, such as the lack of rules regarding flexible working, travel time, and a steep drop in income that women experience after childbirth, commonly referred to as the "motherhood penalty."
The Indeed report revealed 42% would want their organization to have up-skilling/re-skilling programs, and 30% would like re-entry programs. Moreover, 26% would like facilities for flexible/remote working to ease into work.
Hence, empowering women to return to the workforce is threefold:
1. Enabling flexible working: 26% of the women surveyed would like facilities for flexible/remote working to ease into work Adopting a flexible working method will allow individuals to work cooperatively to the best of their skills regardless of place or time. The rise of hybrid working means businesses must adopt some level of flexibility in order to recruit, retain, and develop talent over time. Companies also need to understand that working from home is not the only way to be flexible at work. It entails a better knowledge of women's mental health, the elimination of unconscious bias, and wage fairness.
2. Bridging the information gap: Women often struggle to identify the right skills to upskill themselves on and would appreciate employers guiding them. Focused reentry programs that include upskilling courses and programs can help build confidence back in women and realign them to work.
3. Creating support groups: A great way to support women in the workplace all year round is to start an Inclusion Resource Group for women. IRGs are voluntary, employee-led groups that serve traditionally marginalised or underrepresented employees via both formal and informal events — like structured meetings to address complex issues impacting the community, or virtual coffee chats so members can casually connect. Membership should be available to everyone with the goal of open conversation, education and allyship. With ongoing support and resources, IRGs can help contribute to a workplace culture of inclusion and belonging.
The pathway towards equity starts with empathy because the reality is when we are all able to see, hear and understand each other, we are also more likely to value and respect each other as co-workers, as contributors, and as people. In doing so, we're not just championing a world of work where people are hired for what they have to offer, but we're helping build empathetic workplaces that bring leadership, employees, and culture together to create a world of work that works for all - free of bias.
We must move beyond little steps toward bolder and more inclusive solutions as India Inc. strives for ways to keep skilled and trained women in the workforce.
Authored by Nishita Lalvani, Director, Indeed India and SEA
---
Suggested reading: How Female Labour Force Participation In India Is Based On Family-Centred Needs