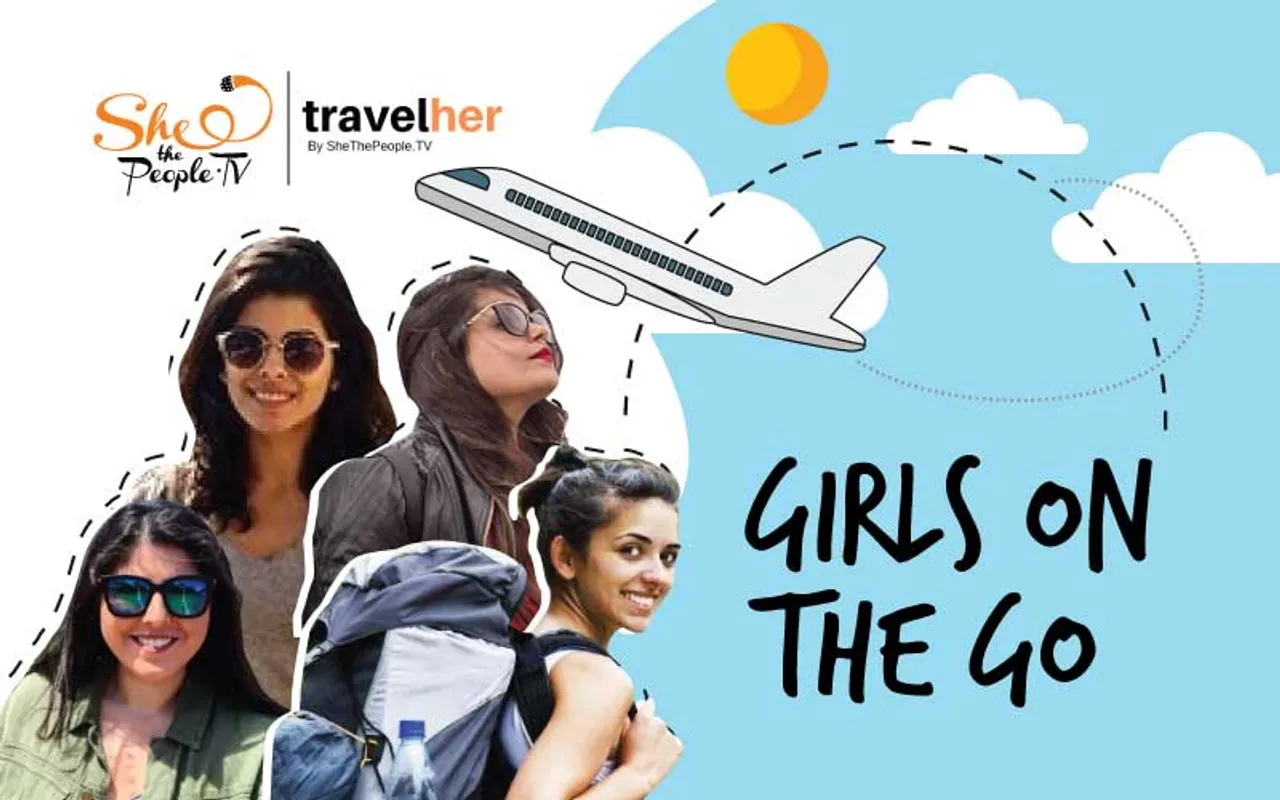 I was eagerly looking forward to taking a trip to the Spiti Valley, a valley with humongous mountainous regions, with a group of women. Away from civilization and blissfully untouched by tourism, Spiti is a heaven on earth which one must visit once in a lifetime! Spiti is an offbeat haven for the soul seekers and a paradise for the nature lovers! Also termed as "Cold Desert" where rains never pay a visit. The dominant feature of the Spiti valley is its Buddhist culture. The naked and rugged snow top mountains, sparsely populated and far flung villages, beautiful blue sky, and equally beautiful blue Spiti. The terrain is harsh, desolate and inhospitable but your final destination makes it all worth it. The best part about the trip is undoubtedly the chance to meet the warm, friendly, innocent and ever welcoming people, who give the valley its true divine soul.
The team checked into a hotel in Theog where it was raining heavily. We just couldn't resist ourselves from splashing in the waters and play like kids. The monsoon coupled with cool chilly waves, revived our childhood memories, how we used to dance in the rains, without care. Theog has everything minus the mad rush of the tourists and the blaring horns. Our hotel gardens were overflowing with tiny raw green apples, and not so ripe apricots, though strict instructions were given not to pluck them. After leaving Theog, we came to know that Pandavas had spent some of their exile period in the marshy water bodies on the banks of the jungle which we passed by. It felt great to visit a place of such significance.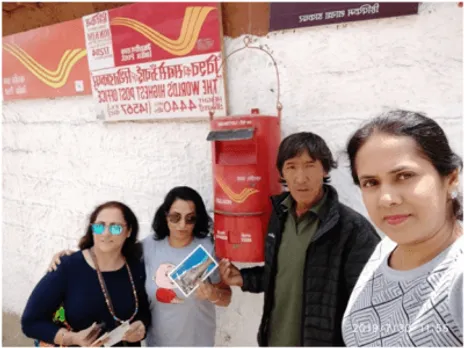 Spiti Valley Trip
Sangla – Kinner Camps:
Nestled in the valley of Kinnaur Himalayas, we reached Kinner Camps in the evening after an eight hour-long drive. The camp manager – Disha, who truly embraced the virtue of "Atithi Devo Bhavah," ensured that the moment we reached the camps, piping hot tea was ready for us and assigned one of her best executives to us for a Village Walk.
Also Read: How Simran found peace in Spiti Valley
The walk was about two kilometers long, while the terrain was harsh, breathing in the fresh air was a great feeling. The entire village seemed like one big family, each dependent on one another and living happily and with love, in their mud houses. We saw the Kailash Range from our camps and also saw the Shiv Ling at the Kailash Mountains. It was a divine sight for us all and we all bowed down our heads in gratitude to the Almighty. We also had activities like River Crossing, Rock Climbing, and relaxed in hammocks. It is also a perfect place to meditate.
Chitkul
The entire village seemed like one big family, each dependent on one another and living happily and with love, in their mud houses.
Chitkul, better known as "The Last Village of India" is also the last road that we as Indians can travel on without any permits. Beyond this, the Tibet border starts along the Great Baspa River. This post is managed by ITBP Force and they are truly courteous. It was an exhilarating experience for us to put our feet in that ice-cold water and enjoy the cold waters in the Great Baspa River and click pictures and create life-lasting memories.
The Sangla Valley
The Sangla Valley is a delight for any traveller and nature lovers. The valley is extremely beautiful with snow-clad mountains on top and full of greenery all around. You feel like hugging them, along with the clear blue sky in the background, arched around the mountains.
Also Read: TravelHer with Prachi Buchar
Kalpa – Monk Camps
Kalpa is a small town in the Sutlej River above ReckongPeo. Apples are grown here extensively. We visited the 100-year-old Buddhist Monastery, 2960 meters. above sea level. Nature left us all speechless. We also visited the "Suicide Point", with the only intention of viewing it. But this place is a must go. We had lots of fun shouting, clicking our pictures and hearing our echoes back.
Tabo – Tow Dhey
Tabo is a small town, situated on the bank of Spiti River. Tabo Monastery, amazing architecture and age-old heritage paintings. These paintings depicted the rich heritage of our country and how we used to live in yesteryears. But they are now facing a major hazard due to water seepage and the colour is peeling off the paintings which is a sorry sight. There were also many unfinished paintings, sketches, and ancient cravings.
Night Star Gazing
I have always loved to stargaze, but it's difficult to do so when you live in a city. After years, we saw the clear skies above in the night, most ideal for stargazing. Sri, a person who could show us the stars with their names and the Milky Way and helped us identify them. For the first time, I saw Jupiter and Sagittarius (my sun sign). That night, like in my childhood days, I slept outside on the terrace and saw the stars along with Monicka (Meg).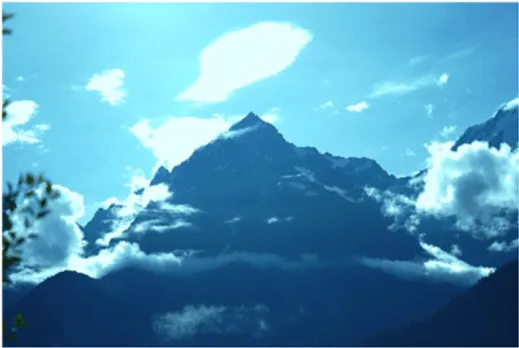 Spiti Valley Trip
We had a big balcony attached to our bedroom in the hotel, and we slept in our balcony and enjoyed our night out with the stars and the cold waves.
Also Read: Why solo travel is empowering for women
We could hear the river silently flowing and it helped calm our minds and we felt peaceful, relaxed and liberated. What an amazing experience!
Kaza – Nashung Camps 
As we kept on going further in our expedition, we realized that civilization was getting sparse. We now only could see either very old people, basking in the sun, some of them still working at that age, or very young children, who were playing with not so fancy toys but were still very happy and flashing amazing innocent smiles.
Built on the mountain top in the 13th century, the Key monastery is the largest on its kind in Spiti valley. Our next stop was the Comic monastery. Weather was pretty cold in spite of a very bright sun. The 16th-century monastery Dhankar Gompa is precariously perched on the edge of a hilltop. This was partially destroyed in an earthquake. Now efforts to rebuild the monastery are being made. Visiting Kibber and Lanza villages and meeting the local population, especially children was quite interesting and enlightening. A very large Buddha statue in Lanza makes it a very impressive site.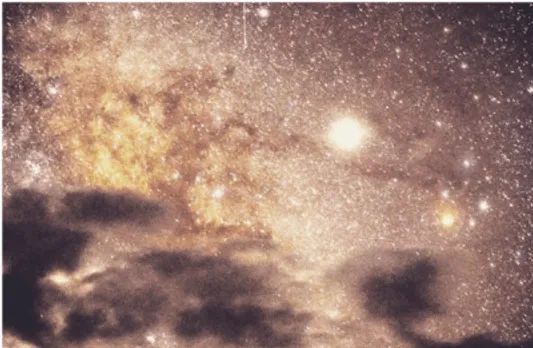 Our co-travellers were very happy when they were allowed to trek in this region. Despite the cold winds and blazing sun, they braved it all to complete the trek and wanted more of it.
Also Read: Women carpenters of Hunza Valley
Another memorable experience was visiting the Post Office on the Highest Peak and also the Last Post Office of our Country in Hikkim. We bought postcards and posted them back home. It's not like you post a card to your beloved family every other day, especially from the highest post office in the world.
Chicham and Losar – Nomad's Cottage
Chicham village has only 100 people in 30 houses or huts. The Chicham bridge, is the highest bridge in Asia, and what an astounding spectacle it was. It's at a height of 13995 meters above sea level and connects two famous villages – Kibber and Chicham. The bridge was very appealing and the construction is a treat to the eye.
Chandrataal
I have always imagined in my dreams seeing far off places with clean, clear skies, blue and green waters. It was as though the universe heard my pleas and brought us to Chandrataal, one of the bluest lakes and waters that we had ever seen. It is also called "Moon of the Lakes" as it's in a crescent shape. This site is probably only comparable to PangongPso in Ladakh.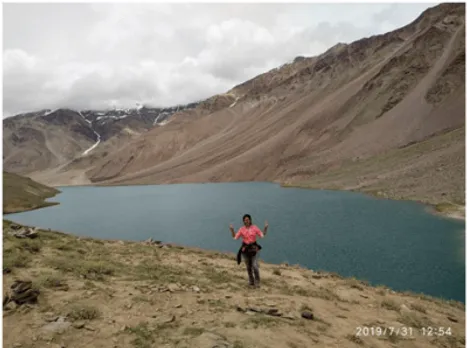 It is probably good that Spiti valley is so inaccessible to common tourists. Only a serious and passionate traveller must visit this out of the world place. There is this mystery to Spiti, which attracted me to go there and experience this amazingly beautiful place.What made the trip so special was the Women Voyager's group of solo travellers traveling with me. It was a really pleasant and funfilled journey.  Sri, one of the fellow travellers use to call me, "Himalayan Mom" as I would constantly forbid him to go out without my permission. I miss the fun and the laughter that we all shared. Those seven days just flew past by and we never realised that the time has come for us to say our goodbyes.
Life is not only about earning money, but it is also about helping others and living together. Spiti is one such example. People there have meager means for sustaining themselves and yet very happy and content in their lives.
Also Read: Travel Her: Alleppey Backwaters Are A Serene Paradise
All picture credits to the contributor. The views expressed are the author's own.