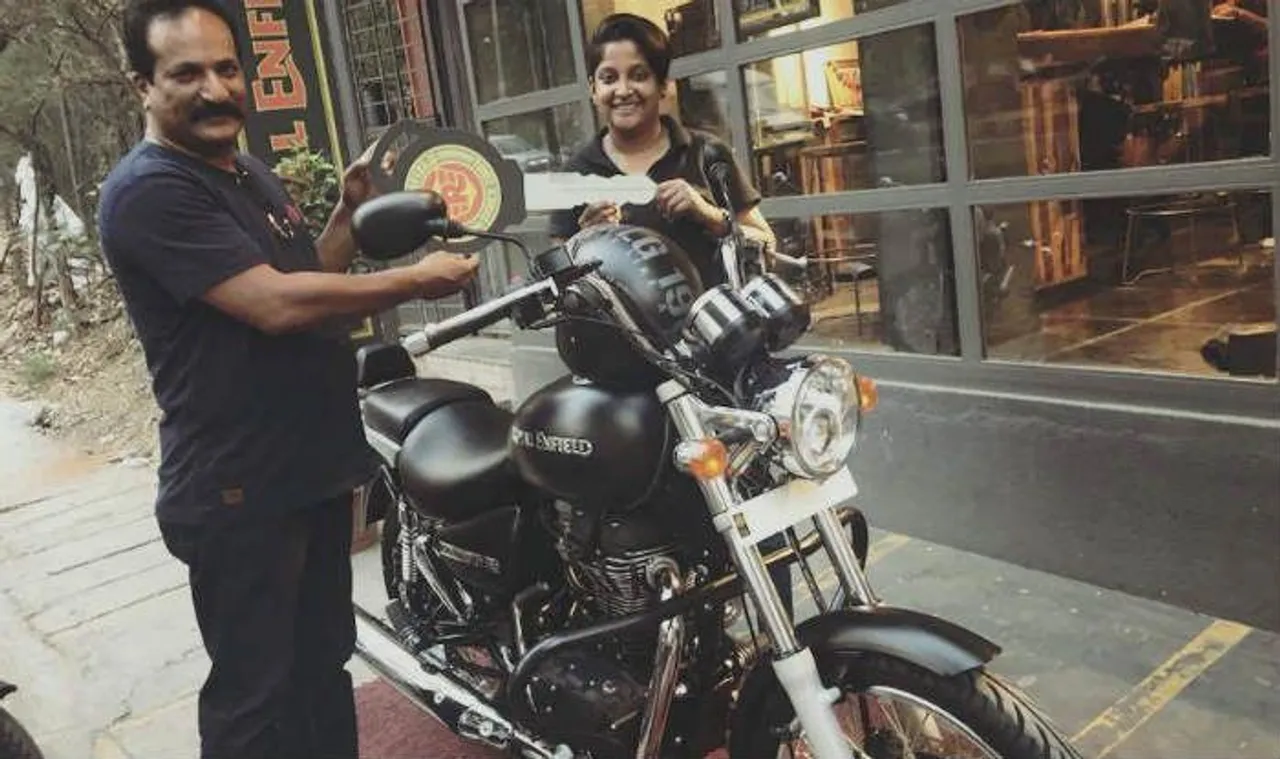 A 33-year-old Archana Timmaraju successfully completed a 8,300km bike ride to Ladakh, as per reports. The hearing impaired Archana did not let her difficulty get in the way of her journey.
A sculptor and art teacher
Archana is back after completing her adventurous ride. The Andhra Pradesh girl studied in St John's School, Bengaluru. She completed her masters in metal sculpting from Karnataka Chitrakala Parishath. The sculptor also teaches art at Mallya Aditi International School, Bengaluru.
Archana was born with 40% hearing ability. She has also been facing difficulties and disabilities in her speech. She can hear to a certain extent with help of an aid.
The adventurous woman was accompanied by her friend and colleague Daniel Sundaram, a geography teacher, on the journey. They began the journey on April 29 and successfully ended it at Freedom Park, Bengaluru, on May 29. She rode a Royal Enfield, while Daniel was on a KTM bike. Her trip was flagged off from Parle G toll gate near Tumkur road, Bengaluru.
Archana Timmaraju is riding to Leh. Wave if you see this teacher https://t.co/gz37jDjXNd pic.twitter.com/NNjbnhMXFN

— RushLane (@rushlane) May 1, 2018
Archana, after completing her trip, told TOI that she hasn't looked back ever since she started writing at the age of 21. She said, "The aim of this tour — Journey to Inspire — was to motivate the hearing impaired and encourage more women to ride bikes". When asked about Archana's achievement, her mother Sita Mahalakshmi said, "We were not scared at all. Archana made video calls to us every day and shared her location live so we knew where she was. I am extremely proud of her."
Archana, with Daniel, has also founded a community, Silent Expedition, for bikers,with special emphasis on those with disabilities.
Through this journey, she aimed to spread awareness about different forms of communication, and non-verbal language. Archana's feat has set an example for many who are specially-abled. She has also very conveyed an important message to women that everything is possible if done with conviction and bike-riding is something they must consider without doubt.
Picture Credit: India.com
Also: 19-Yr-Old Riya Yadav Is Youngest Woman To Ride To Khardung La
Bhawana is an intern with SheThePeople.TV