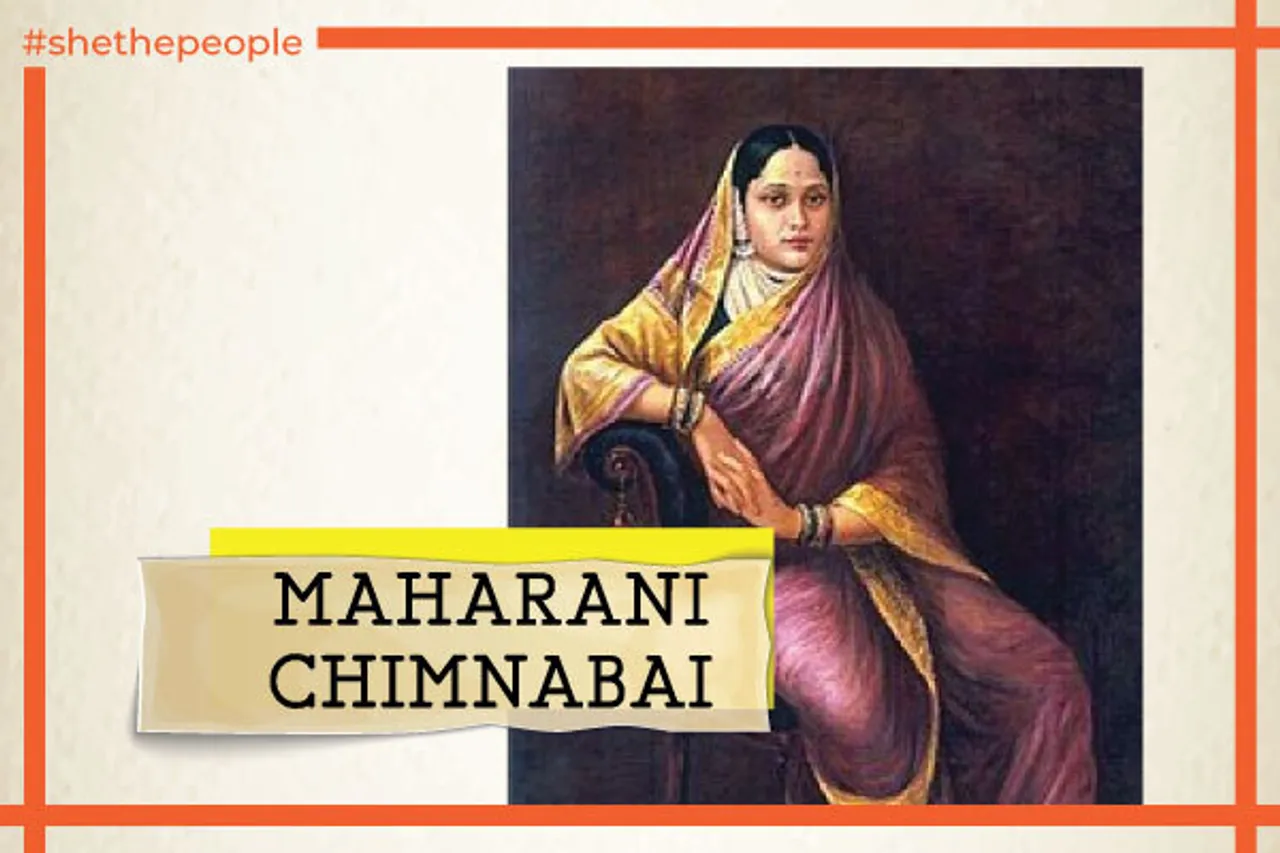 Women in India have always been subjected to stigmas and stereotypes. Despite the obstacles, they emerged as warriors and Maharani Chimnabai was one such woman. She was given the title of Maharani of Baroda. Maharani Chimnabai became the first President of the All India Women's Conference in 1927 and was one of the prominent female leaders of Baroda. As the Maharani of Baroda she inspired, encouraged and empowered women.  She devoted her life to women's education and played a significant role in abolishing the purdah system and child marriage.
Read Also: Renuka Ray – Women's Rights Champion, Freedom Fighter & Social Activist
Early Life  
Born as Shrimant Gajrabai Devi in 1872, Chimnabai was the daughter of Shrimant Sardar Bajirao Amritrao Gahtge Sarjerao of Dewas (Senior). Maharani Chimnabai, also known as Chimnabai II, was the second wife of Sayajirao Gaekwad. Her daughter Indira Devi became the wife of Maharaja Jitendra Narayan.
Read Also: Freedoms We Still Need To Fight For As Women
Institutes and Contribution
From providing financial aid for the education of women to giving scholarships, Maharani Chimnabai worked towards reforming female education, and she established various institutions for upliftment. She became the president of Maharani Chimnabai Mahila Pathshala; Maharani Chimnabai Udyogalaya; Maharani Chimnabai High School; and Maharani Chimnabai Maternity and Child Welfare League and Maharani Chimnabai Ladies Club.
The well-known women's institute founded by Maharani Chimnabai -Maharani Chimnabai Udyogalaya or The Chimnabai Women's Industrial Home. It started in 1914 for the middle class, working women and widows with a vision of self-sufficiency. She made many donations for women supporting female education.
In 1911, the Maharani co-wrote The Position of Women in Indian Life with S.M. Mitra, in which she highlighted the failure of so many schemes to enlighten women because women themselves were not free to take control of these schemes.
Abolition of "Purdah"
The "Purdah" system was prominent in India but, Maharani considered it as an evil that suffocated women. In 1914, the end of ''Purdah'' was marked by Maharani of Baroda when she discarded the Purdah and sat on the same sofa with Maharaj at a public event in Naya Mandir.
Read Also: Sagarika Ghose's Why I Am A Liberal Talks About Individual Freedom
Maharani  demanded the abolition of child marriage at a conference which was attended by prominent, and leading Indian women of the time including Sarojini Naidu, Ms Kamala, Rajkumari Amrit Kaur.
Read also: Sepia Stories: Bimala Maji, freedom fighter who helped abolish Zamindari system
The Maharani showed that she did not shrink from following her principles when her daughter Indira Raja refused to marry the crown prince of Gwalior in 1912, instead of marrying the Brahmo heir to the throne of Cooch Behar. The Maharani supported Indira in this though her father refused to attend the wedding. Indira Raja was the mother of Maharani Gayatri Devi.
Read Also: Let's Remember The Forgotten Women Freedom Fighters
Ritu Yadav is an intern with SheThePeople.TV