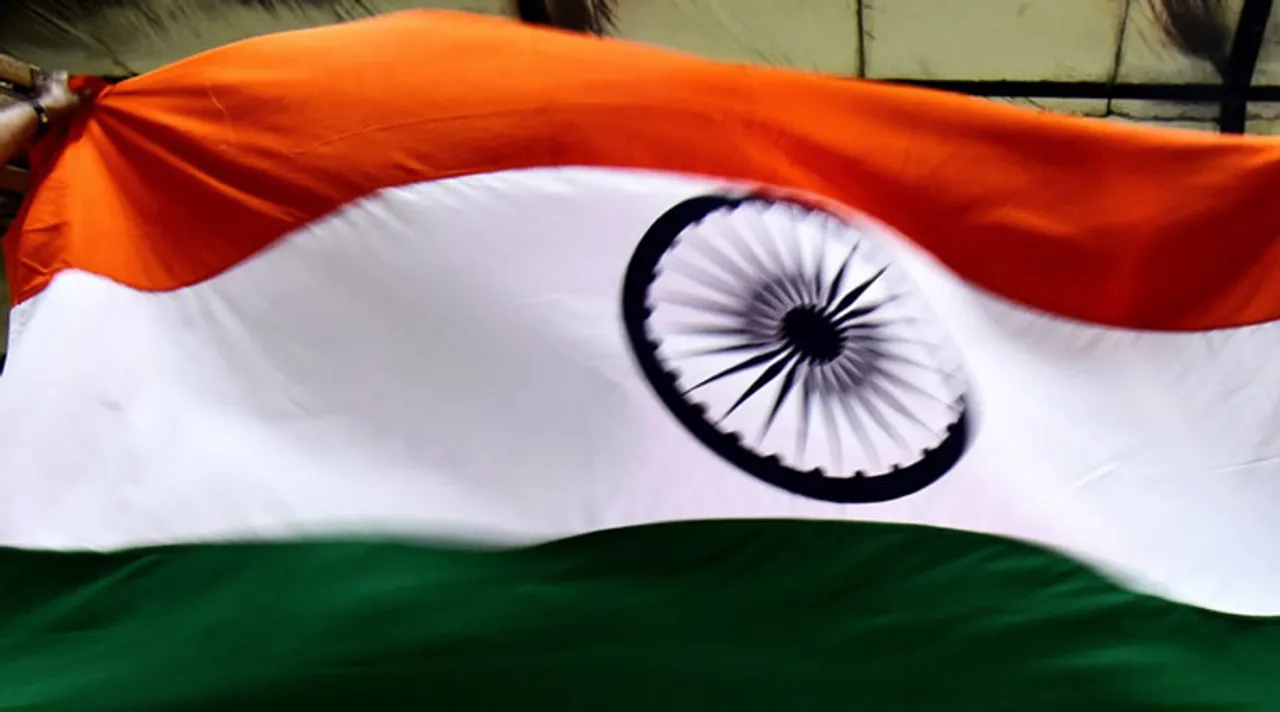 Every Independence Day, we don't fail to remember Mahatma Gandhi, Bhagat Singh, Jawaharlal Nehru and many others. Our hearts fill with pride when we think of the courage, grit and determination that these men have shown. But we often forget that women too played in a key role in the fight for independence.Women supported equally in achieving the freedom that we enjoy today.
On the occasion of India's 72nd Independence Day, get to know the unsung women freedom fighters who deserve equal respect and recognition.
Aruna Asaf Ali
Born in a Bengali Brahmin family, Aruna Ganguly faced opposition from family and society when she decided to marry Asaf Ali in 1928. Ali was a Muslim leader in the Congress. However, Aruna did not give in to societal pressures and married Asaf Ali. Her family denounced Aurna for taking the step.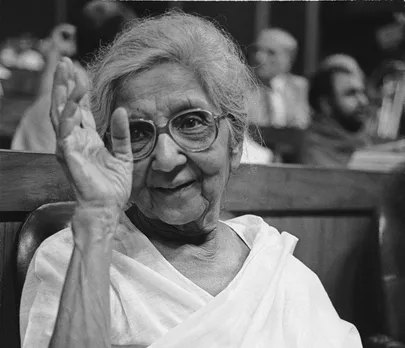 Pic: Feminism in India
Post-marriage, she actively participated in Congress programmes and the Salt Satyagraha. Aruna faced arrest and was charged as a vagrant. This failed to deter her and she continued her activities in a clandestine manner. Aruna was widely remembered for hoisting the Indian National Congress flag at the Gowalia Tank maidan in Bombay during the Quit India Movement.
Despite backlash, she proceeded with her efforts to bring about social awakening among the Indian youth. Even after India attained freedom, Aruna did a lot of social welfare work.
She established the National Federation of Women in 1954. Aruna was appointed as the first Delhi Mayor in 1958. She also started a media house in the early days of Independence.
Aruna was known for her strong socialist ideals and courage to bring about change. The greedy nature of politicians in independent India angered her. She received India's highest civilian award, the Bharat Ratna, posthumously in 1997, among many others.
Durgabai Deskhmukh
Durgabai got pulled into the political scenario in the Indian Freedom Struggle at an early age. Her first stint of protest started at the age of 12. She left school to protest against the imposition of English language education. She started the Balika Hindi Paathshala in Rajamundry to promote Hindi Education for young girls. Mahatma Gandhi recognized her courage and honoured her with a gold medal.
Education and knowledge were the spheres that enticed Durgabai. She utilized her time in prison meticulously to increase her knowledge of English. Her hard work paid off and she became the first woman criminal lawyer of India in 1942.
Durgabai believed in social work and empowerment of women. She started many programs for education, training and rehabilitation of needy women as well as children. As a vocal social activist working for women's emancipation, she founded the Andhra Mahila Sabha. The Andhra Women's Conference got her recognition at the national level.
Additionally, Durgabai was a member of the Constituent Assembly of India and of the Planning Commission of India. The Government of India awarded her Padma Vibhushan for her work towards women's empowerment.
Usha Mehta
Usha Mehta was born in Gujarat and actively participated in the Indian Freedom Struggle. Gandhian principles inspired her immensely. At the tender age of 8, she participated in a protest march against the Simon Commission.
At that time, she failed to put in more efforts because of her father. He was a government servant, and thus her participation was discouraged. However, after her father's retirement, she prominently took part in the struggle.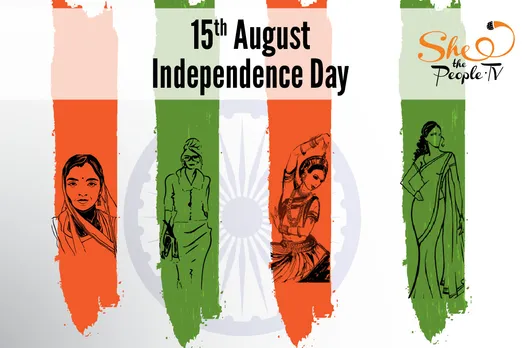 Mehta organised and hoisted the Indian Flag at a rally in 1942. During that time, eminent personalities, including Gandhiji, were arrested. But, she did not step back and established a clandestine radio station. The Secret Congress Radio conveyed messages from Gandhi and other leaders during the Quit India Movement.
However, this did not go in her favour and she was imprisoned for four years in jail.  In 1998, the Government of India awarded her with the Padma Vibhushan.
Kamaladevi Chattopadhyay
Most people have known Kamaladevi Chattopadhyay as a distinguished theatre artiste. But she has played a crucial role in India's struggle for independence. She was the daughter of the District Collector of Mangaluru. Not only did she attract people with her charm on stage, but was a staunch social reformer.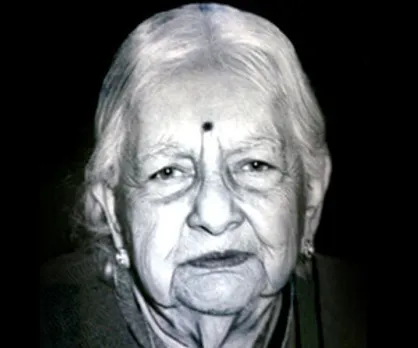 kamaladevi-chattopadhyay
Kamaladevi thoroughly believed in feminism and opposed her own colleagues when they ignored or infringed women's rights. For her active participation as a patriotic leader, she became the first Indian woman to be arrested for actively participating as a patriotic leader. Additionally, she was the first woman candidate for the legislative assembly.
She predominantly worked towards improving the socio-economic conditions of women in India. She successfully  revived lost practices like theatre and handicrafts. Kamladevi was described as a social reformer, fearless and committed freedom fighter. She was instrumental in establishing All India Women's Conference.
Lakshmi Sahgal
Lakshmi Sahgal was a popularly known as Captain Lakshmi. She served as an officer in the Netaji Subhash Chandra Bose founded Indian National Army. However, before joining the INA, Lakshmi served a sentence in a Burma prison for her role in the World War II.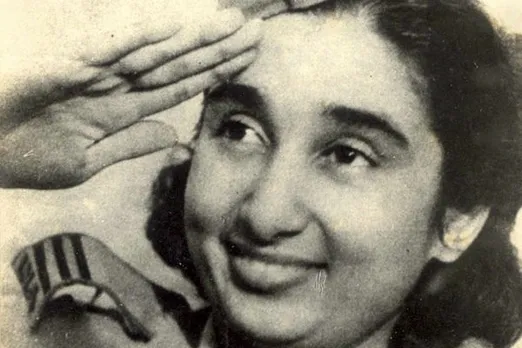 Captain Lakshmi Sahgal: The revolutionary soldier. (Picture Credit: tomboytarts.wpengine.net)
Lakshmi led the fight for freedom struggle like a lioness. In fact, she was in charge of establishing and leading the Rani of Jhansi Regiment, comprising women soldiers. She also helped wounded prisoners of war.
She had an undying spirit to fight for independence. But, the British army arrested her in May 1945. Indian President, awarded Saghal the Padma Vibhushan in 1988.
SheThePeople.TV salutes all our freedom fighters!
Read Also - Meet Lori Hamer, London Fire Dept's First Woman Chief
Megha Thadani is an Intern with Shethepeople.tv