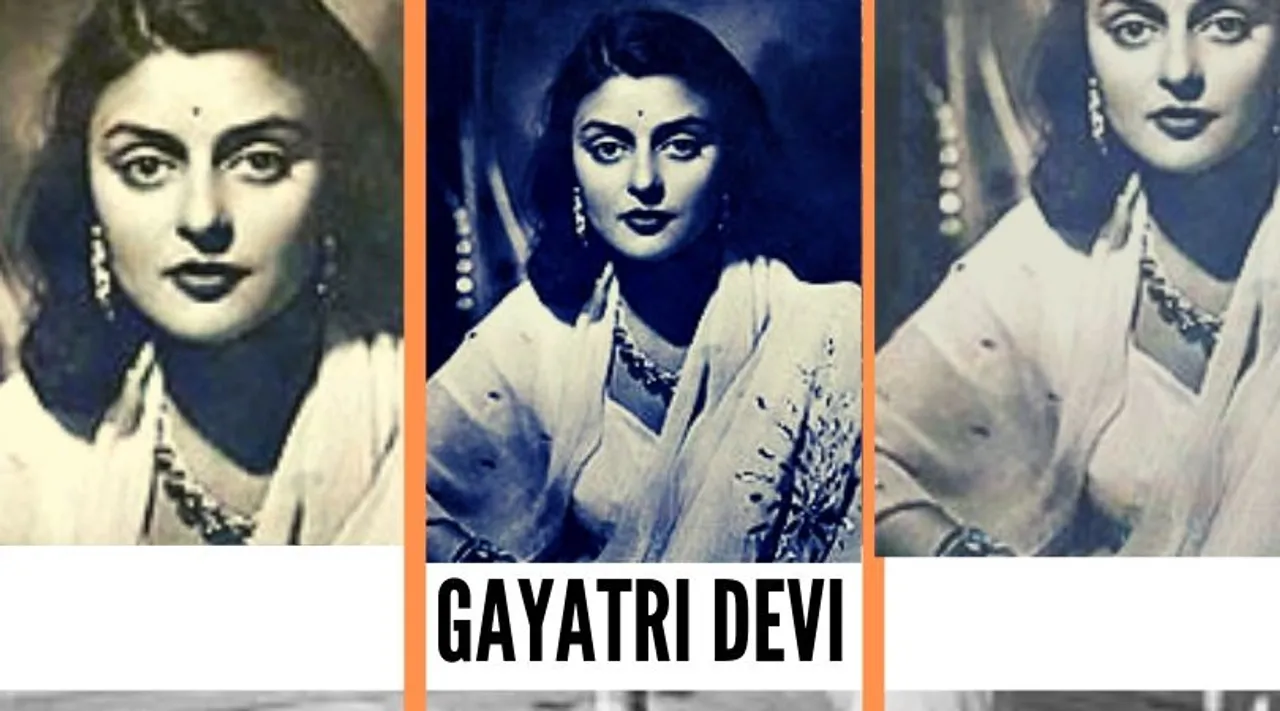 Maharani Gayatri Devi was a symbol of grace but also gumption. She was one of India's most unconventional, progressive and super chic Maharanis of modern India. Born and then married into enormous wealth, Gayatri Devi spent her extraordinary life saying she was an ordinary woman. She moved far beyond the traditional restrictions and explored the unconventional — whether it was driving cars, riding horses or winning a seat in the Parliament. In 1962, she won the Jaipur constituency in the Lok Sabha in what was recorded as the world's largest majority of votes, winning 192,909 votes out of 246,516 cast, as recorded by the Guinness Book of Records. Though born into enormous wealth, Gayatri Devi pushed herself and she pushed boundaries. She chose to use her wealth to help those in need; she stood for elections and became a voice of her own.
One of the most beautiful women in the world, Pic credit: Inext Live
Elegant and graceful in her sarees and sometimes in khaki pants, Gayatri Devi was listed by Vogue as one of the most beautiful women in the world.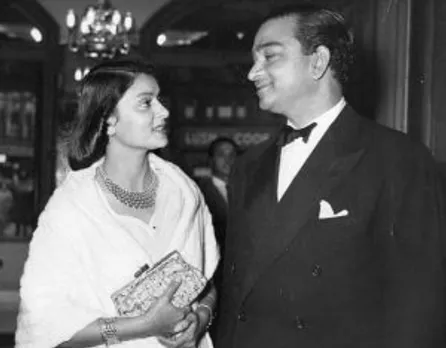 Maharani Gayatri Devi with her husband Maharaja Sawai Man Singh II, Pic credit: Indiatoday.in
Elegant and graceful in her sarees and sometimes in khaki pants, Gayatri Devi was listed by Vogue as one of the most beautiful women in the world. To this she said:
"I really don't think so. Style comes naturally to me. I guess you're just born with it. My mother has been my role model and icon. When I was young, I watched her dress. Ma was very fussy about her clothes. Did you know, she was the first person to start wearing saris made of chiffons? But her greatest passion was for shoes. She had hundreds of pairs and still went on ordering them from Ferragamo in Florence. She always knew the best place to buy anything and she shopped all over the world. I guess, I learned about style from her. She taught me all about style. Life was more glamorous in the olden days, a lot has changed now."
Also read: Diverse Britain: Meghan Markle's Mother Appears In Royal Baby Photo
She was born in on May 23, 1919. 2019 is her Birth Centenary year. As one of India's most admired Royals, known for her unparalled beauty, ambition and grace, we take a look at her journey.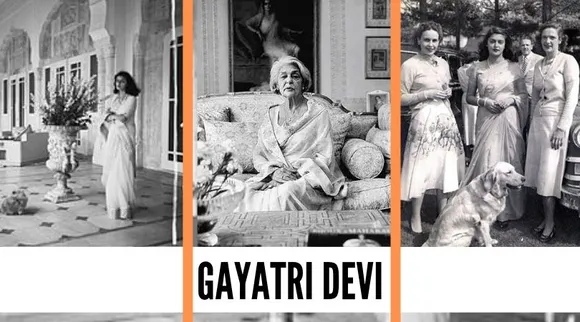 Maharani Gayatri Devi
Five things to learn from the Maharani:
Spearhead: She had a successful political career and was a well-known public figure. She had won three elections In Lok Sabha in 1962, 1967 and 1971. She had a Guinness World Record of winning the largest ever electoral majority (in 1962 elections). Be ready to spearhead the change you want to see was her mantra.
Dignified: Gayatri Devi was imprisoned by the Indira Gandhi government accusing her of breaking tax laws. She was deprived of her royal privileges for contesting election against a Congress nominee as a Swatantra party contestant. However, she emerged as a dignified and ultimate winner. Her positive attitude helped her win over personal tragedies.
Socially conscious: Gayatri Devi funded and supervised a lot of charitable project for the poor, and worked towards upliftment of women and children. She pioneered several girls' school in Jaipur to educate and empower women making them self-reliant. She gave unprecedented courage to the generations ahead to step out of 'purdah'. By promoting the art of 'blue pottery' she helped revive the lost art.
Gracefully generous: She was everything that symbolised grace and generosity. According to Author Dharmendra Kanwar, who wrote a book about the Maharani, she was said to be a caring and supportive of any cause or idea she believed in. Her grace was impeccable. She unconditionally supported and contributed to all activities in Jaipur from jewellery show to vintage car rallies. What differentiated her from many others was that she was approachable.
Courageous: At the time when women in India were still fighting the 'purdah' system, Maharani was featured by the Vogue magazine among the "World's Ten Most Beautiful Women" for her charismatic and enchanting personality in 1960's. She inspired and gave courage to many Indians who were bounded by social restrictions.
Maharani Gayatri Devi on her horse, Pic credit: Old Indian photos
Such was the life of the world's most stylish royal woman, an inspiration to look beyond personal setbacks, many stories of accomplishment, a timeless beauty remembered for her contribution to women's cause.
She started schools in Jaipur, most prominent of which is the Maharani Gayatri Devi Girls' Public School, founded in 1943.
Interesting facts about her:
Maharani Gayatri Devi was a particularly avid equestrienne, an excellent rider and a brilliant Polo player.
She was really fond of cars and is known for importing the first Mercedes-Benz W126 to India, which was later shipped to Malaysia. She also owned several Rolls-Royce and an aircraft.
She started schools in Jaipur, most prominent of which is the Maharani Gayatri Devi Girls' Public School, founded in 1943.
Gayatri Devi was more commonly known as Ayesha to her friends and family. According to her, her mother was reading a Rider Haggard's novel and decided that she would name her child Ayesha, after the protagonist. Some days after the birth of Gayatri Devi, an Islamic friend of Indira Devi, told her that Ayesha is a Muslim name. The name remained as a nickname since the family was already calling her Ayesha.
The chiffon saree and pearls look that royal women prefer today was supposedly started by Gayatri Devi.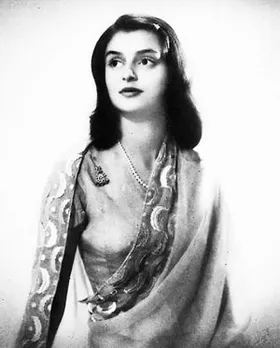 Elegant and graceful Maharani, Pic credit: Flickr.com
Gayatri Devi died aged 90 in 2009. The most glamorous Princess of her era, she has become the stuff of legend, a beacon of glamour who strove for modernity in extraordinary time gone by.
Also read: Every Marriage Has Its Challenges, Even The Royal Ones