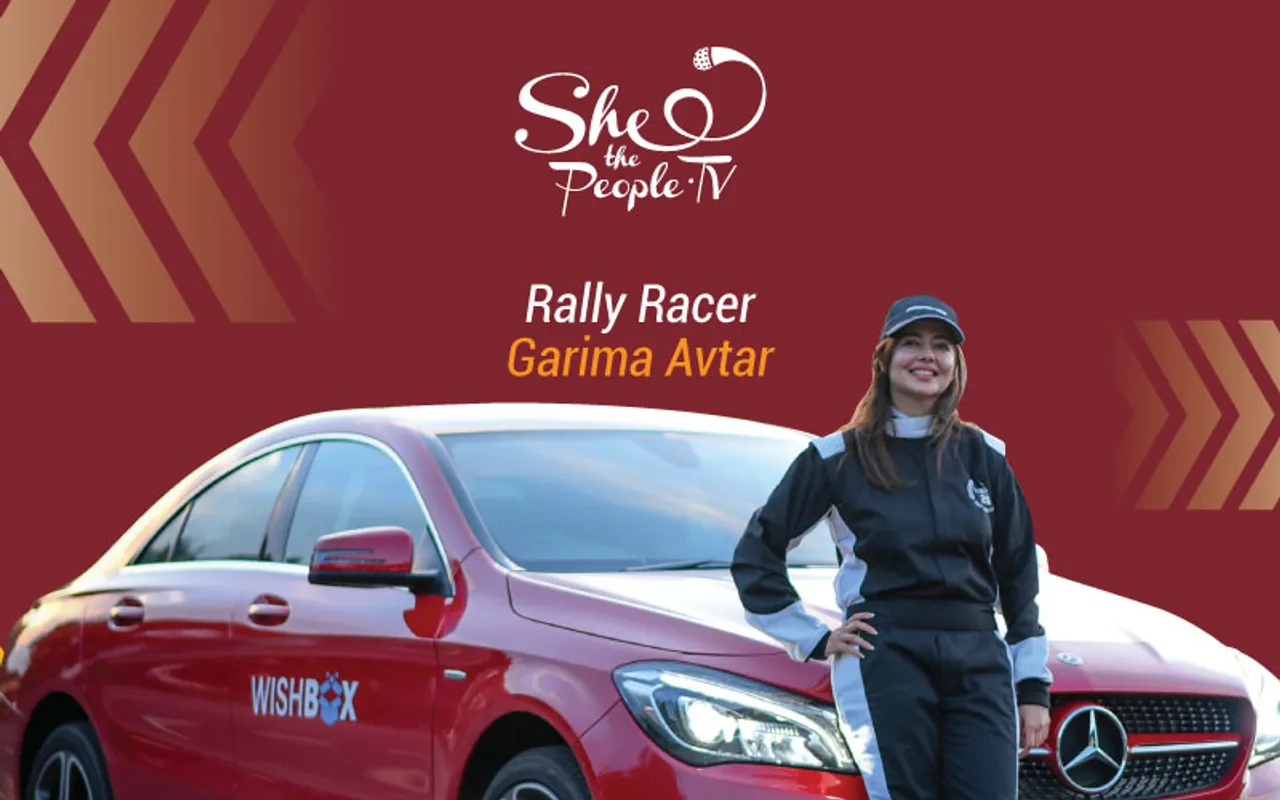 One of the very few rally car racing drivers in India, Garima Avtar's journey into the daunting sport is nothing short of splendid. Neither is motorsports without challenge nor is it a common career pursued by women. Avtar now looks back to the time she started off almost a decade ago and tells SheThePeople.TV, "I started off very late in my life when I was in my early 30's. Motorsports is quite an intimidating sport, but it is all about having the will and the burning desire to do anything in life at whatever age you are in. I never planned it or predicted it, but I think most of the fun things in life, especially those that you cherish about yourself are the ones you come across accidentally and spontaneously."
Avtar began by training herself since it is important to upskill. She remembers that Team Mahindra selected her for time speed distance format rallies. After she won a few laurels in that format, she entered the world of extreme rallies in 2013. "It is the real test of grit and guts of a driver. A lot of training goes into harnessing your fast reflexes and speed. Extreme rallying brings out newer challenges and requires more nuanced training." Avtar states, who learnt to drive at 14 in her home town of Bareilly.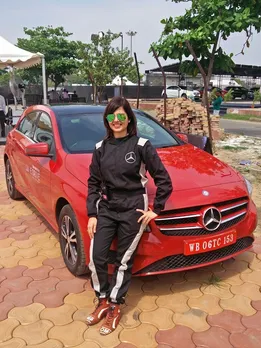 Garima Avtar
ALSO READ: Aishwarya Pissay: First Ever Indian To Win A World Title In Motorsports
Passion alongside corporate job
However, while simultaneously driving high-speed cars in unnerving rally stages, Avtar worked in an electrical cables manufacturing company where her last role was that of corporate vice president before quitting. She recollects how motorsports collided with her professional work at that time and says, "While I was working in corporate, motorsport was still an emerging passion and in the earlier stages of navigating that, the racing calendar was not very cluttered so I was able to manage both. I quit my job around six months back after working there for nine years. I find it better to concentrate fully into racing and diversifying into fields related to it."
And now that she gets more time to invest in the motorsport area, she doesn't just race but is into automotive journalism and also organises rallies and expeditions. To everyone who thinks of making it into rallying a career, she says, "To make money out of it, one can do lots of other things that are related to the sport. Basically, diversify oneself to be connected to motorsports for longer."
The circuit teaches
On asking what has the circuit or being in racing taught her, Avtar responds, "One thing that I have learnt is resilience. Though physical strength is important in rallying, mental strength matters more. I remember during one of the rounds of the Indian National Rally Championship which is a high-speed format rally, I was driving all out on a gravel track. In one of the slippery corners, my car skidded off-track and toppled. But that did not discourage me. My navigator and I, with some help and within a time span of just seven minutes, managed to put the car back on the track, finished the rally stage and even got a podium finish in our category. So, it is all about bouncing back without losing one's calm."
She belongs to that niche of rally racers across genders in our country who has participated in nearly all of the national major rallying competitions, including the Indian National Rally Championship, the Raid De Himalayas, Desert Storm, the Mughal Rally, the Monsoon Challenge and many autocross and speed sprints.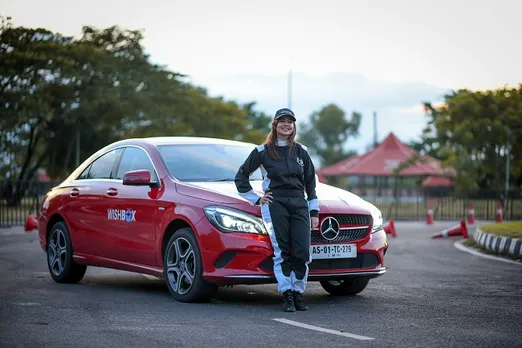 Garima Avtar
Dakar Rally is my dream rally to participate in but it requires a lot of preparation and planning and that can only happen if I get funded.
Toppling on the race track is normal
While this may be a legitimate possibility but Avtar does not consider it as a fear. "These days racing has become very safe because of all the safety gears being used and besides that, racing regulations are very strict. Unless the car has all the safety equipment in place and complies to all safety standards set by FIA it will not even pass the scrutiny. Everything down to your costume, inners and the helmet also has to be FIA approved. Even after all these things, it is quite normal to topple but mostly one comes out of it unscratched unless a major accident occurs."
Now Avtar's biggest dream is to conquer the Dakar Rally. "It is my dream rally to participate in but it requires a lot of preparation and planning and that can only happen if I get funded. If I get some corporate funding then I might be able to realise my dream and I am very confident that I have the requisite skills and that I can perform well on that circuit," she adds.
Picture credit: Garima Avtar