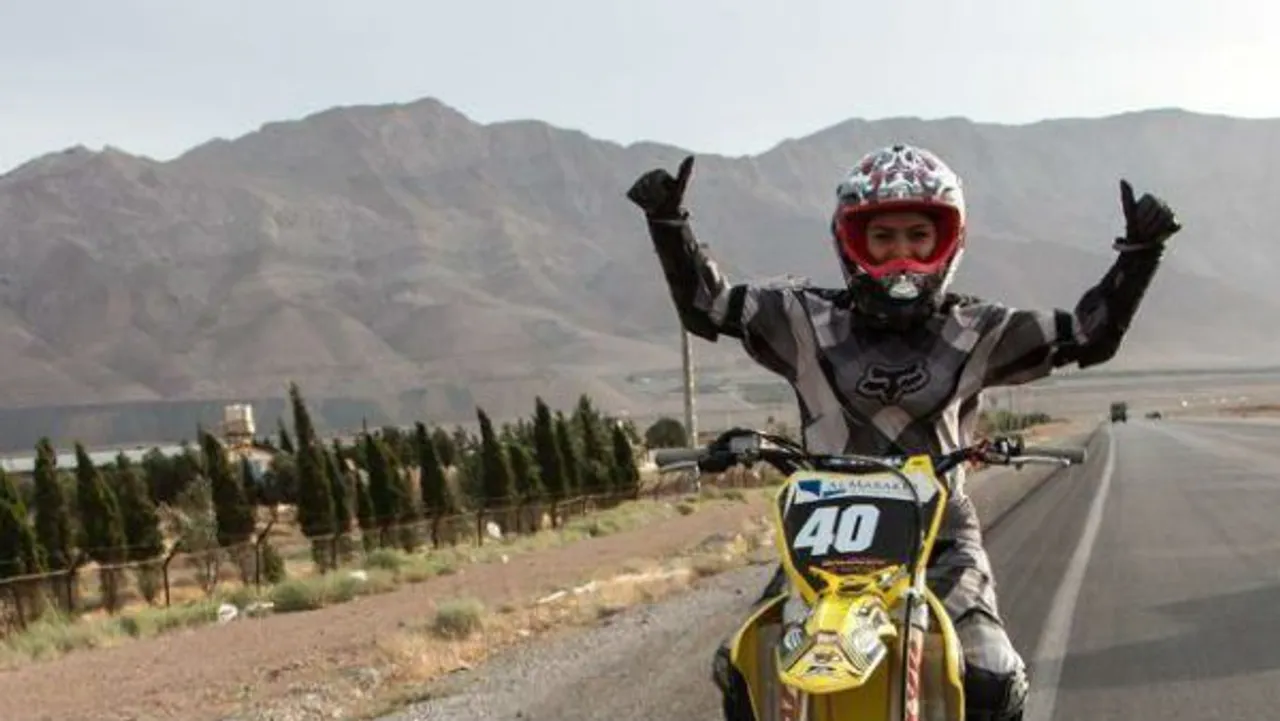 The race track of Karaj near Tehran witnessed an incredible event on Friday when a bunch of women created a history. Behnaz Shafiei won the motorcycle race, for which she and a few other women had been campaigning for the last three years.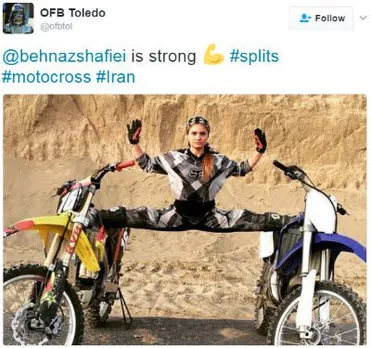 The country's first ever female motorbike race was conducted by Behnaz with a nod from its sports ministry in order to break the glass-ceiling.
READ: Iran Bodybuilder Arrested Over 'Unislamic' Pictures
When it comes to Iranian women, the country has strict rules and a gender-biased system keeps its women out of the front. But despite being barred from motorcycle riding by modesty laws, these women established a powerful victory.
Behnaz shafiei, first women motocycle rider in iran: https://t.co/urykZuG6fG via @YouTube

— Behnaz Shafiei (@behnazShafiei) October 9, 2016
On a dusty, rock-strewn race track, 27-year-old Behnaz and 15 more women were lined up with their wheels on the start line to race against the odds. Of 30 applicants, a half were being chosen to race.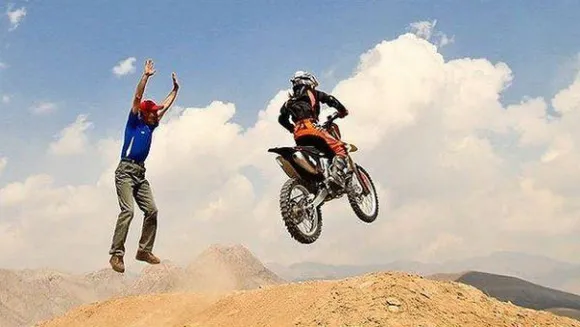 The Race Against The Odds (Pic Credit: BBC)
Normally, when such events occur, we hear loud cheering, enthusiasts surrounding the racers but as this one is the first of its kind, there weren't much of an audience per se but that didn't divert the racers from making history.
Iran to hold its first all-women motorbike race with a sign "NO MEN ALLOWED." Thanks to: @behnazShafiei Read More: https://t.co/dKWFl1nMvF pic.twitter.com/iHOjIvOdXm

— IranWire (@IranWireEnglish) February 1, 2017
Men weren't allowed either on the racing track for the duration as per the order from the sports ministry. "This event is being handled only by women, from the organizers to the spectators to the racers," said Behnaz to BBC.
Also Read: On the move to spread the message of gender equality: A group of women bikers
Riding a motorbike is prohibited in Iran and Behnaz knows that. But she is a risk-taker. She is aware of the fact that when she returns to Tehran, after this super empowering race, it will still be illegal for her to ride bike on the streets. But there's no way of stopping her.
April 16, 2016
Women are forbidden to ride motorbikes in Iran, but that's not stopped Behnaz Shafiei, face of new fashion campaign https://t.co/dKWFl1nMvF pic.twitter.com/qBa1PJb5X1

— IranWire (@IranWireEnglish) December 8, 2016
Since she first saw a woman on a motorbike at 15, when went on a family holiday in Zanjan in northwestern Iran, she was instantly hooked.
https://twitter.com/GeorgJensenUK/status/779241016008249344
Later, when Behnaz approached Iran's sports ministry, she realized that women were banned from competing. "So I asked myself why, why shouldn't women be allowed to race? And there was no good answer," she said.
READ: Pakistani pilot sisters create history, become first pair to fly a Boeing 777
While most men opposed, she said, "They kept telling me to go back to doing the washing and cooking. They said that women did not have what it takes to do this. That just made me more determined to prove them wrong."
Men chanted "you should ride a washing machine not a motorbike" to Iran's female motorcyclist: https://t.co/OkNDWDgiO8 pic.twitter.com/bxtm3Averq

— IranWire (@IranWireEnglish) December 17, 2016
"I'm persistent and I pursue the things I love, so I pursued it," she added. "And finally I succeeded. That success will be on show later when 15 back tyres kick up dust. It's the first step. You know, in Iran, women's driving skills are always ridiculed. But these same men, who claim to be excellent drivers, would be too scared to even watch the things I can do on my motorbike," she replied.
ALSO READ: Heena Sidhu Bows Out Of Iran Games Over Hijab
More power to you Behnaz! Keep the fight on!