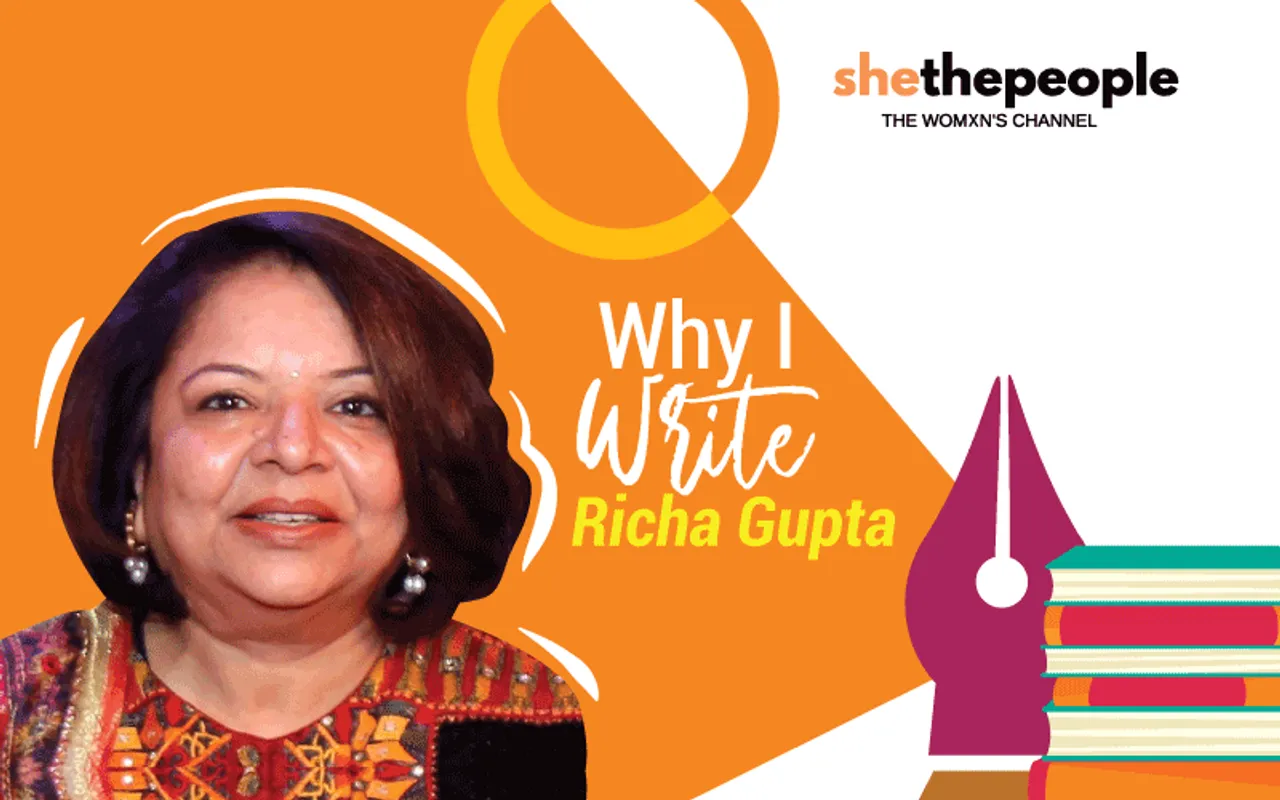 "Let the world burn through you. Throw the prism light, white hot, on paper." —Ray Bradbury, WD. Despite the glamorous halo attributed to a writer, it is a painstaking process to write and publish a book. To undertake this trial by fire, apart from the talent to write and the aesthetic joy one derives from crafting a tale and characters that take on a life of their own, one must have a smouldering fire within. This incandescent blaze comes from my umbrage at the social injustice I observe around me: a congregation of men taking decisions on behalf of an intelligent woman and intimidating her into compliance and a family denying a daughter her rightful inheritance to bestow it on the male member next in lineage.
This inequity is so deeply entrenched in our society that even well-educated and so-called progressive families consider a male progeny a worthy heir and a girl child a lifelong financial burden. Any reformist change in attitude is superficial; scratch the surface, and you see a father's condescension towards a daughter who he thinks 'will soon be part of another family' and his pride in his son whose higher education he considers worth investing in.
To dispel this illusion, most of my women characters in the novel Skeins and the collection of short stories Slices of Life are well-read, intellectual and capable, equal to men in every aspect and deserving of respect. They struggle through their own dilemmas and emotional turmoil to reach self-realisation and resolution.
Also Read: Why I Write: To Paint A Picture That Is Swirling Around In My Head
The story 'Mother and Daughter' in Slices of Life depicts the throttling of women's individuality by an insensitive patriarchal society that feels threatened by their independence and the likelihood of a change with GenX. Many Indian women will identify with the character of Parul, who sacrifices her aspirations at the altar of Respectability and Conformity and now lives vicariously through her daughter Pavi who is cynical and defiant of mores.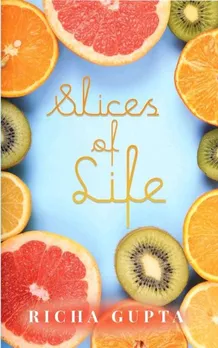 In Skeins, as the physical journey of 16 women to the Iberian peninsula transmutes into a journey of self-discovery, the story becomes a celebration of womanhood, denoting that if women take control of their lives, they can overcome challenges and achieve success in relationships and career. Self-expression and a supportive environment can trigger a cataclysmic effect and stimulate women to realise their dreams.
It is interesting to explore the predicaments of women from different walks of life and diverse cultures in society, the workplace and home not only because they face a slew of challenges but also due to their plurality of character. While women can be ferocious, strong and resilient; they can also be tender, compassionate and nurturing. While they can wield power by their sexuality, they can also be innocent and naïve. They can be tragically flawed yet endearing to readers because of their strength of character and high emotional and intellectual quotient.
Also Read: Why I Write: Writing Has Changed Me As A Person On Various Levels
In Slices of Life, we see that women can form positive bonds and empower other women as the strengthening friendship of Tiya, Diksha and Ayesha in 'Watershed' enables Tiya to emerge from a toxic relationship and acquire financial independence. However, women can also indulge in petty rivalry as in 'Bridal Wear', a social satire, in which Cynthia outwits Ruhani to purchase the finest wedding couture. These two slices of life denote an interesting dichotomy in women's nature.
In 'Dusk', there is the grimly realistic delineation of Bhanu from a marginalised migrant family, who faces the brunt of hardships during the lockdown while, at the other end of the social spectrum, there is the well-groomed Kanika in 'The Young Visitor', whose hilarious search for a suitable cook is gently satirised, and the senior professional Naina Sahni in the workplace scenario of 'Diagnosis', who deals adeptly with training and motivating a junior colleague.
The teenage Rakhi in 'Theft' highlights the aspirations of an underprivileged girl for socially upward mobility, Madiha in 'The Choice' chooses an illicit relationship with a younger man due to which she loses access to her young son and Anya in 'Disclosure' becomes an emotional wreck when she learns of her husband's illicit affair. While facing the destructive aftermath of infidelity, both Madiha and Anya are strong-willed, self-respecting, refuse to plead for pity and take action of their own accord.
Also Read: Why I Write: For Me Writing Has Been A Journey Of Self-Discovery
In the dystopian society of 2090 in 'Future Love Story', Jo lodges another application to request the Los Angeles City Council to allow cohabitation with Kevin instead of being a 'fragile damsel in distress'. In 'Knots', a whodunit, the three women characters associated with the protagonist—Myra, Veera and Yashika—are independent and enigmatic women true to the genre of the story. Like Madiha in 'The Choice', Veera and Yashika in 'Knots' are women with a self-seeking and flawed moral compass.
I am motivated to explore the nature and existence of women in the chaotic present times and likely future as well as the challenges they face. The women characters in Slices of Life embody a spectrum of contrary characteristics. As I depict women grappling with their individual dilemmas and emotional turmoil, I exorcise my own demons and get valuable insights into their issues.
Richa Gupta is the author of the book Slices Of Life. The views expressed are the author's own.