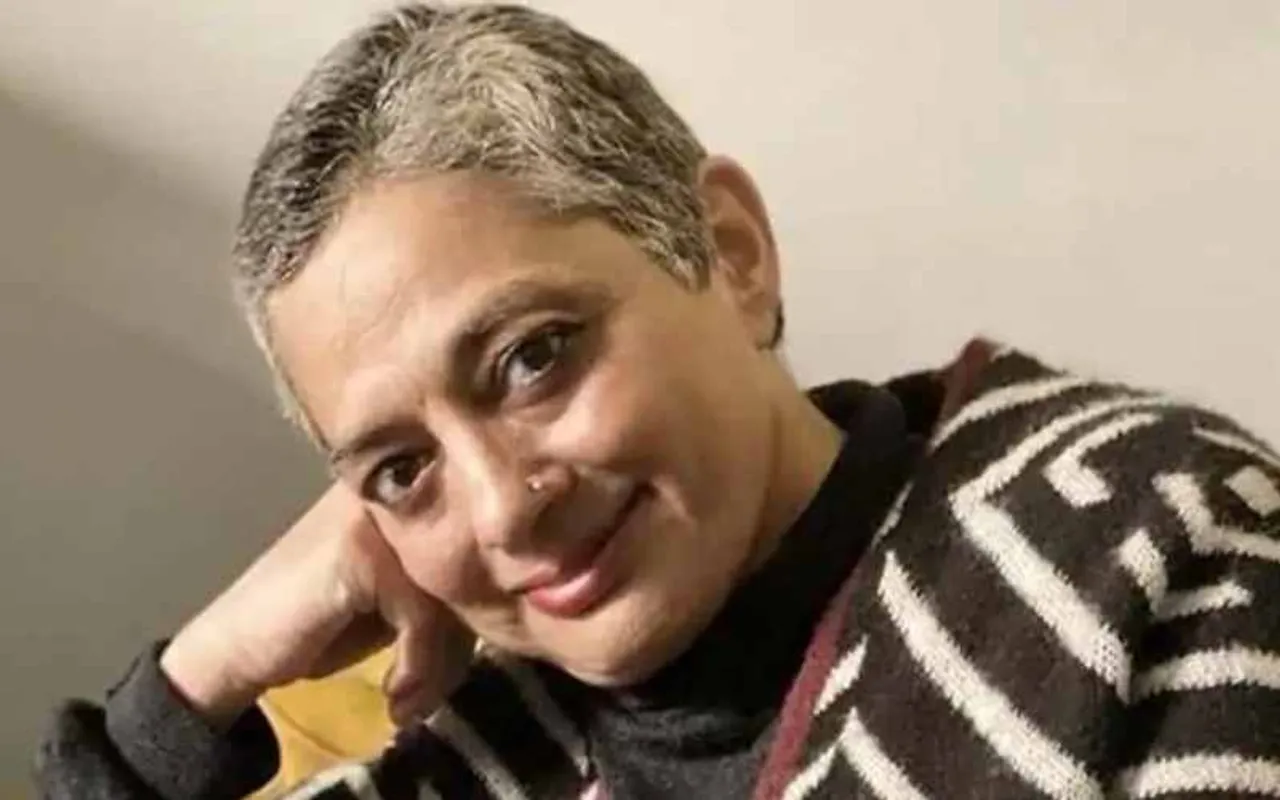 Renowned writer, filmmaker and journalist Sadia Dehlvi passed away on August 5 at the age of 63. She had been battling metastatic breast cancer for the past two years. And with her passing, Delhi has lost one of its most beloved storytellers. For the last four decades, Dehlvi had been an avid chronicler of the city. She was admitted to the hospital for a few days and had been undergoing treatment. On August 1, her son posted a "cancer treatment fundraiser request" for his mother on social media. It was reported that Sadia Dehlvi died peacefully at her home in Nizamuddin East in Delhi. She is survived by her son Arman Ali Dehlvi.
Early Life
Sadia Dehlvi was born in the royal Shama family of Delhi in 1957. Her grandfather, Hafiz Yusuf Dehlvi, founded Shama in 1938, which is an iconic Urdu film and literary monthly. She grew up in the famous Shama Kothi, which was a famous cultural hub during the late-twentieth century. It famously hosted many film stars, including Dilip Kumar, Raj Kapoor and Waheeda Rehman. Since 2002, the haveli houses Bahujan Samaj Party headquarters.
In 1990, a 33-year-old Sadia Dehlvi married Reza Pervaiz, who was a citizen of Pakistan. She then shifted to Karachi with her husband, and they had a son, Armaan, in 1992. The marriage lasted about 12 years, before ending in an abrupt divorce where Pervaiz wrote 'Talaq' three times to Dehlvi over email. Dehlvi came back to India and later remarried Sayyed Karamat Ali. She had met Ali at a Sufi shrine in Delhi which she had been visiting for the last 20 years. In her later life, Dehlvi proudly referred to herself as Sadia Sayyed Karamat Ali everywhere.
Also Read: Why the Triple Talaq law divides feminists in India
Dehlvi's Prolific Career
Dehlvi had always been an ardent devotee of the Chishti order of Sufism. Her Twitter profile reads: "Columnist and author Sufism: The Heart of Islam & The Sufi Courtyard: Dargahs of Delhi. I live in Delhi, a city I love." In 2009, she published her first book on Sufism entitled Sufism: The heart of Islam. Two years later, her second book, The Sufi Courtyard: Dargahs of Delhi, detailing Delhi's Sufi history was published. An important chronicler of Delhi's culture , Dehlvi wrote on a range of issues including minorities, women, Islamic spirituality, and the city's rich heritage. She was also the editor of the Urdu women's journal Bano.
Dehlvi was also a filmmaker and her works include the famous series The Sufi Courtyard, Amma and Family which featured Zohra Sehgal and Not a Nice Man to Know where she worked with the late author Khushwant Singh. In fact, Dehlvi was quite a dear friend of Khushwant Singh. So much so that Singh frequently mentioned her in his works: in his book Men and Women in My Life, he dedicated a chapter to her, writing, "To Sadia Dehlvi, who gave me more affection and notoriety than I deserve."
Also Read: Book Review: The World That Belongs To Us Is A Chorus Of Queer Voices
Later in her life, Dehlvi turned into a food connoisseur. She wrote a book on Delhi's culinary history in 2017, Jasmine & Jinns: Memories and Recipes of My Delhi. In addition to that, she also donned the hat of a chef at the age of 60 and tied up with ITC to celebrate the capital's authentic cuisine over a six-day dinner buffet festival Delhi Table spread.
Love Pouring In
Eminent historian Irfan Habib condoled Dehlvi's death. "Sad to hear about the tragic demise of Sadia Dehlvi, a well known cultural figure of Delhi, a dear friend and a wonderful human being," he tweeted, "Rest in Peace."
Haji Syed Salman Chishty, Dargah Ajmer Sharif said in a statement, "It's tragic and there really are no words to express the loss. Sadia Aapa has always been so full of life and a great human being. Her home was the essence of Tehzib-e-Dilli — the immaculate culture as well as hospitality of Delhi... visiting Delhi will never be the same."
Also Read: Remembering Kumkum: The Actress Who Worked In More Than 100 Films
Instead of mourning the loss, author and close friend of Dehlvi's, Rakhshanda Jalil wrote that she wanted to celebrate her life. "I want to remember her for the sparkling person that she was. She was a great raconteur and could really spin a story with a twinkle in her eye. She was a great cook and her benchmark was her mother; if her mother nodded in approval, that meant it was alright. Family was important for her."
Picture Credit: NDTV
Dyuti Gupta is an intern with SheThePeople.TV.