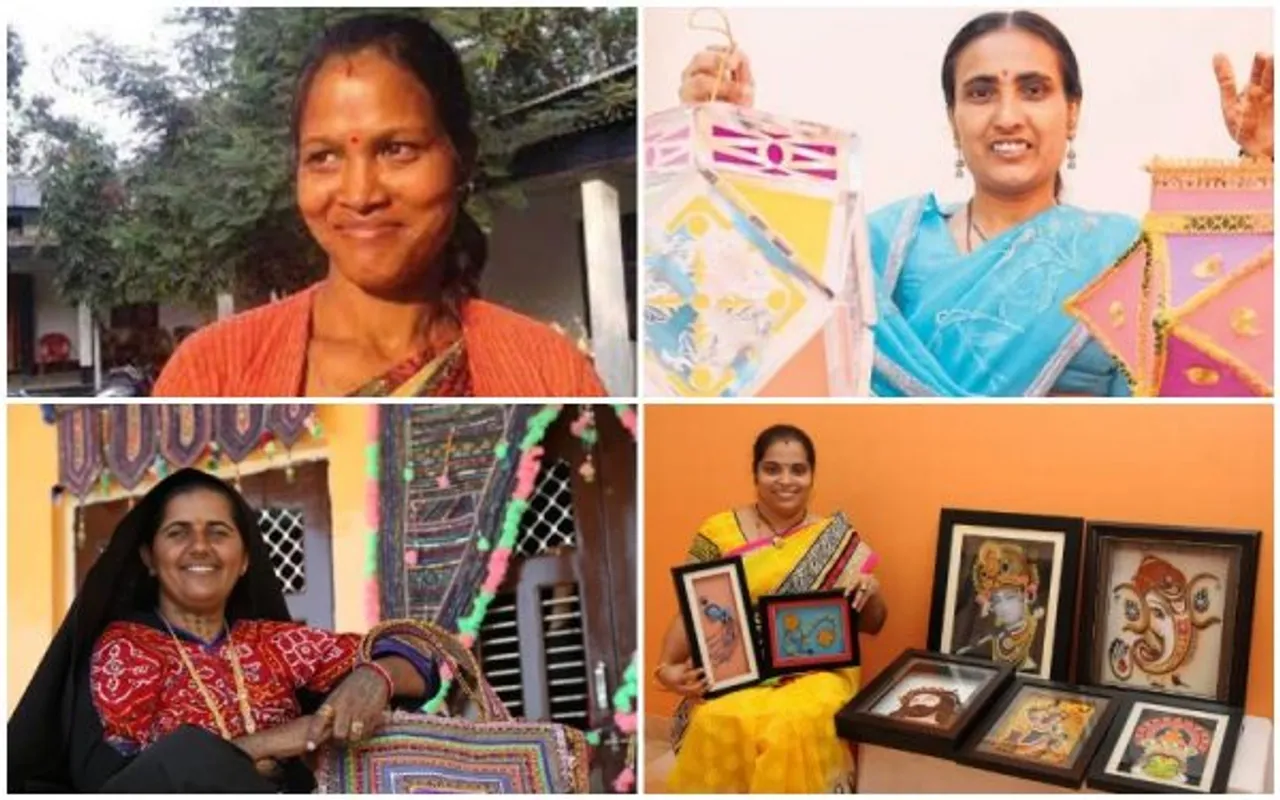 Indian women are a force but more often than not what makes us the headline is a horrifying statistic. The last two years of the pandemic saw some scary numbers hit the headlines - from domestic violence to harassment.  In this article, we look at the latest crime and violence data to highlight numbers we hope will change for the better in the future.
Women Employability
Women's employability has been steadily increasing from 2016 to 2021, according to the India Skills Report. The forecast for 2016 was 39.95 percent, and for 2021, it was 41.25 percent. In 2022, 51.44 percent of women will be highly employable, according to the report. With 54.5 percent of female participation in the Internet businesses sector, women were found to have contributed the most. Maharashtra, Uttar Pradesh, and Kerala have the country's largest pool of employable talent, according to the India Skills Report 2022. 46.2 percent of Indian young women are considered highly employable resources. Software, pharmaceuticals, internet business, banking, financial services, and insurance had the highest demand for talent.
Women Literacy
With a female literacy rate of 99.5 percent, Kerala is in the lead of women's literacy statistics in the country. According to data from previous years, Kerala's previous highs of 99.3 percent in 2017 and 99.2 percent in 2016 were surpassed. With a literacy rate of 98.8%, Himachal Pradesh is placed in second place, unchanged from 2017. With 96.8%, Tamil Nadu is in third place, it had 96.2 percent in 2017. Bihar, Jharkhand, and Rajasthan had the lowest female literacy rates in 2018, but both states had higher rates than in 2021, and we expect them to rise even more in 2022.
---
---
Women Life Expectancy
The World Health Organization (WHO)
has revealed crucial information about the health of Indian women. According to the report, Indian women live an average of 60 years in good health. They become vulnerable to a wide range of diseases and injuries after 60+ ages.  In 2019, India's female life expectancy at birth (years) was reported to be 70.95 years, according to the World Bank's collection of development indicators. According to the same World Bank data, from 2022 onwards, it is expected to be 80 years or more.
India Women Statistics | Gender Fact on SheThePeople - Indian women are a force but most often than not what makes us the headline is a horrifying statistic. What's holding us back?
Women Entrepreneurship
Women-owned slightly more than 20% of all micro, small, and medium businesses in India in the fiscal year 2021, compared to nearly 80% for men. Furthermore, among all business sizes, women had the highest proportion of micro-businesses, with more enterprises in rural areas than in urban areas.  The statistics for female entrepreneurship in 2022 are rapidly increasing as more women enter the business world.
Women in the workforce despite COVID-19
Women's representation in the workforce is increasing at a rapid rate despite the pandemic. For example,  the Apna job website, which has approximately 5 million female users, has noticed encouraging trends that highlight the changing dynamics of India's rising workforce. Female platform users are expected to increase by 430 percent by 2021. This percentage will rise even more in 2022, according to the Apna job website.
 In cities like Pune, Hyderabad, and Ahmedabad, the number of female users on the platform has risen dramatically. Women from Delhi-NCR, Mumbai, and Bengaluru make up the majority of female content creators on various job-seeking websites like Apna. 
Female applicants for non-traditional roles such as delivery partners, security guards, lab technicians, fitness trainers, and drivers have also increased, according to various job-search apps and websites. This clearly indicates that women's participation in the workforce will rise in the coming years.
Rape and crime against women
According to the National Crime Records Bureau (NCRB) data of 2020, 1,11,549 crimes against women were classified as "cruelty by husband or relatives" last year, with 62,300 cases of kidnapping and abduction. In the year 2020, there were 105 acid attacks reported across the country.
There were a total of 28,046 cases of rape which involved more than 28,153 victims as per NCRB. Cases of crime against women have fallen down from 4,05,326 in 2019 to 3,71,503 in 2021 and we expect that it continues to decline in the coming years.
---
Suggested Reading: Movies That Were Rejected By Various Actors But Later Proved To Be Blockbusters.
---