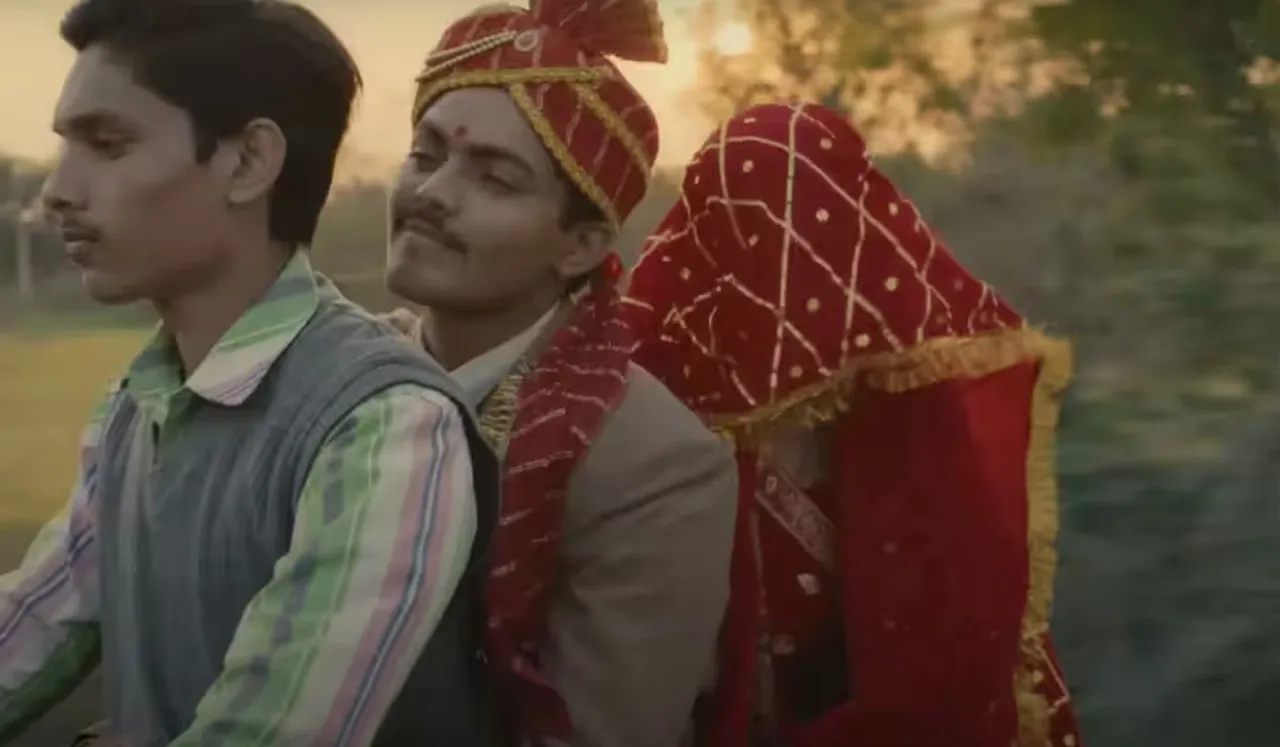 The movie Laapataa Ladies, directed by Kiran Rao, is scheduled for screening at the Toronto International Film Festival (TIFF) in 2023. According to a tweet from the TIFF account, the film is set in rural India in 2001. The cast includes actors Pratibha Ranta and Nitanshi Goel.
Eagerly anticipating the global debut of the film, Kiran Rao expressed her delight over the upcoming world premiere of Laapataa Ladies (Lost Ladies) at the Toronto International Film Festival.
Laapataa Ladies To Premiere At TIFF
Fond recollections of TIFF's splendid audience-centric nature resonated with her, and she cherished the affectionate reception they received. She felt a sense of privilege as her second film, once again in collaboration with Aamir Khan Productions and now joined by Jio Studios, embarked on its cinematic journey on this significant platform.
See the first poster here.
Aamir Khan, actor and Kiran's ex-husband also shared his enthusiasm for the project as well. He conveyed his anticipation for the premiere of Laapataa Ladies at TIFF and praised Kiran for creating a remarkable film that he believes will deeply resonate with audiences worldwide. Further information about the movie is eagerly awaited.
Thank You For Coming To Also Premiere At TIFF
Moreover, the movie Thank You For Coming, starring Bhumi Pednekar and Shehnaaz Gill, is gearing up for a grand global premiere at the Toronto International Film Festival 2023. Set to captivate audiences on September 15th, the film is directed by Karan Boolani and boasts a script penned by Radhika Anand and Prashasti Singh.
See the poster here.
Dolly Singh, Kusha Kapila, Shibani Bedi, Pradhuman Singh Mall, Natasha Rastogi, Gautmik, Sushant Divgikar, Saloni Daini, Dolly Ahluwalia, Karan Kundrra, and Anil Kapoor are also part of the project.
The worldwide theatrical release of the film is scheduled for October 6, 2023. Thank You For Coming follows the journey of Kanika Kapoor, a single woman in her thirties, on her quest for genuine love and joy.
The film's excitement is shared by producer Rhea Kapoor, who remarked that this film holds significance for the present generation, and it brings great pride to present its global premiere at TIFF 2023. Despite its unconventional plot and daring perspective, the movie remains a quintessential Bollywood entertainer, brimming with joy and music, amplifying the significance of this selection. It's a project that fills her with immense pride, serving as an exceptional launch.
Toronto International Film Festival 2023
For its 48th edition, the Toronto International Film Festival is set to take place from September 7 to 17, 2023. In an update, TIFF revealed its decision to rebrand the Contemporary World Cinema category as Centrepiece.
---
Suggested Reading: Vir Das Joins Ananya Panday Starrer 'Call Me Bae'