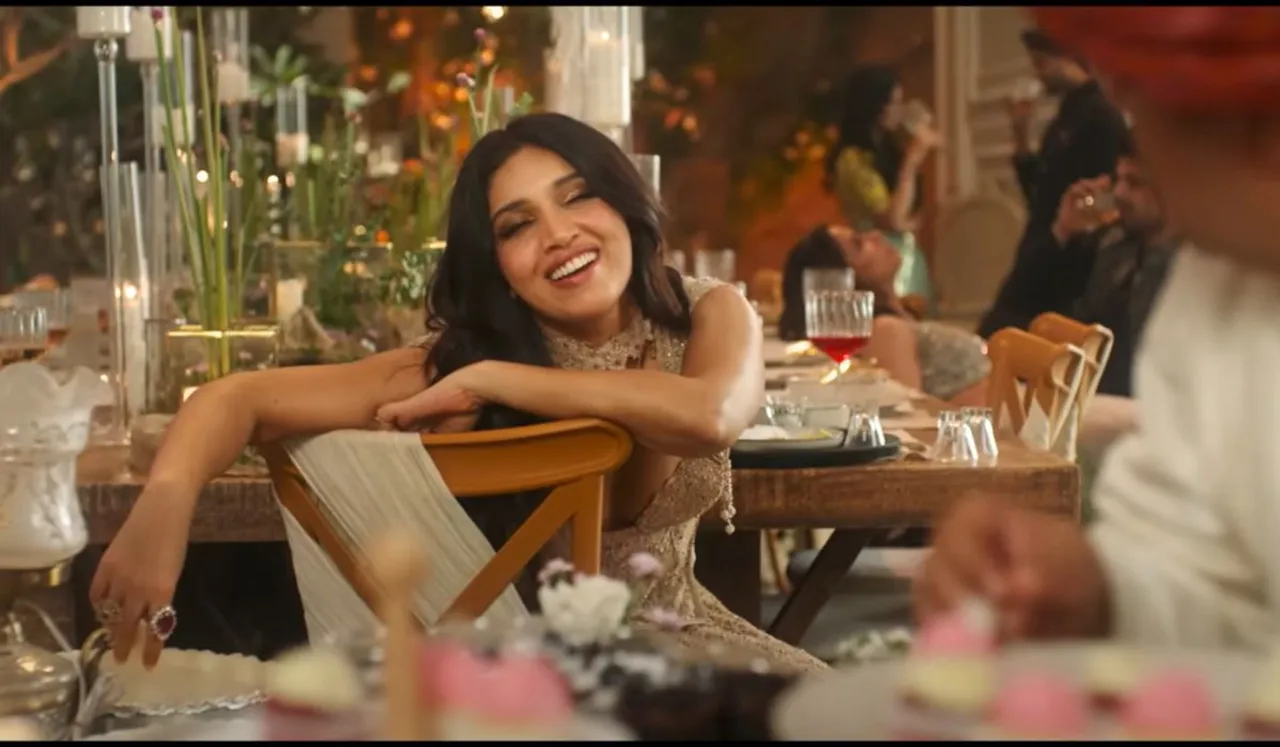 The film Thank You For Coming, produced by Ektaa R. Kapoor and Rhea Kapoor, made a significant impact at the 48th Toronto International Film Festival. It garnered immense critical acclaim during its grand premiere. 
The impressive ensemble cast, featuring Bhumi Pednekar, Shehnaaz Gill, Dolly Singh, Kusha Kapila, and Shibani Bedi, joined hands with producers Anil Kapoor and Ektaa R Kapoor, as well as director Karan Boolani, to receive a standing ovation from the enthusiastic festival audience. Their daring and empowering content is being celebrated as a must-watch for women everywhere.
Thank You For Coming Receives Standing Ovation At TIFF 2023
The movie explores subjects like female camaraderie, the experiences of single women, love, and the quest for happiness. Thank You For Coming stood out as the sole Indian feature film to receive the prestigious Gala World Premiere recognition at TIFF this year.
Watch it's trailer here.
Bhumi Pednekar unveiled the first official poster of her upcoming film sharing it via Instagram. The poster features a woman in the midst of removing her top, her back turned to the camera. Further details about the film are anticipated.
See the poster here.
The film also stars Karan Kundra,Sushant Divgikr, Shibani Bedi, and Anil Kapoor, among others. The film's excitement is shared by producer Rhea Kapoor, who remarked that this film holds significance for the present generation, and it brings great pride to present its global premiere at TIFF 2023. Despite its unconventional plot and daring perspective, the movie remains a quintessential Bollywood entertainer, brimming with joy and music, amplifying the significance of this selection. It's a project that fills her with immense pride, serving as an exceptional launch.
Recently, the actor discussed her passion for acting, expressing how she is a workaholic and deeply enamoured with her identity as an actor. Every moment spent in the pursuit of creating enduring art holds great value for her. She added that the role of an actor is one of significance, a role she doesn't take lightly. Stepping onto a film set fills her with a sense of gratitude, knowing her work will etch a lasting legacy. Hence, she dedicates her fullest effort to every project she undertakes.
Bhumi's extraordinary performances have consistently garnered praise from critics and audiences alike, captivating them with her authentic and sincere portrayals. With each role, she immerses herself in the essence of her characters, bringing an undeniable genuineness to her depictions.
She added that she believes that she bears a responsibility to make a lasting impact through her cinematic ventures, as films contribute to our cultural heritage. What is created today will be remembered and analysed in the future, just as films from the past endure the test of time or are scrutinised for their intended messages
Thank You for Coming will be released in theatres on October 6.
---
Suggested Reading: Vir Das Joins Ananya Panday Starrer 'Call Me Bae'