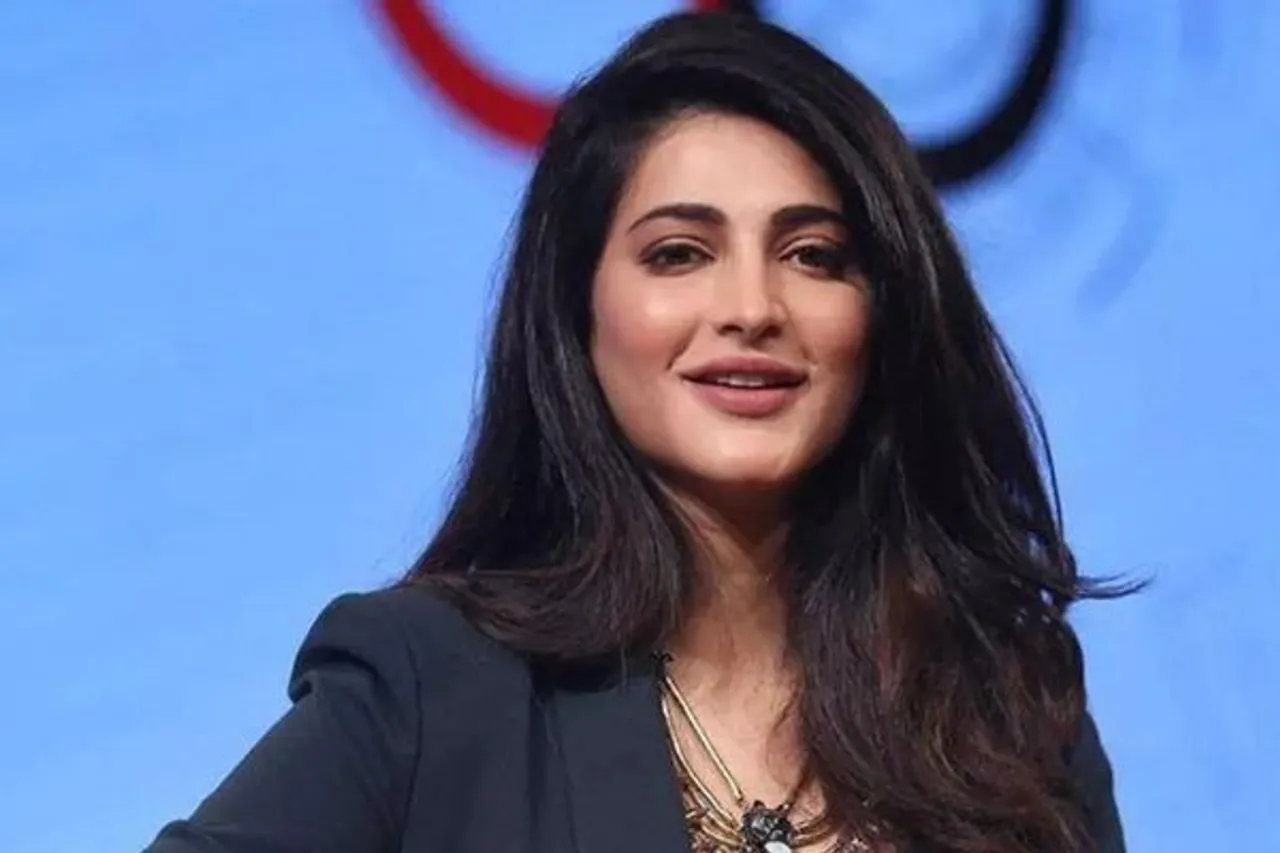 Shruti Haasan recently experienced frustration when a man persistently followed her and eventually approached her at the Mumbai airport. Initially appearing concerned upon realising she was being followed, Haasan's demeanour soon shifted to anger.
Shruti Haasan experienced a frightening incident with a fan at the airport when he trailed her all the way to the parking lot. This fan's attempt to stalk the actor at the airport understandably unsettled her, leading her to inquire with her team about the man. Subsequently, she made it clear that she did not recognise or know the individual.
Shruti Haasan Faces Disturbing Airport Encounter
A paparazzi video captured Haasan briskly walking while frequently glancing back and appearing concerned. She repeatedly inquired with the paparazzi, asking, "Who is he?" Subsequently, she made an effort to evade any interaction with this individual by changing her direction. Towards the end of the video, a man approached her, prompting her to swiftly step back. Clearly irritated, Haasan exclaimed, "I don't know who you are, sir!"
Watch the video here.
In another paparazzi video, the actor was captured walking happily towards her car, where her boyfriend, doodle artist Shantanu Hazarika, warmly greeted her and assisted her into the vehicle. During her airport appearance, she was dressed in an all-black ensemble.
This incident occurred as Haasan was returning from Dubai, where she had attended the South Indian International Movie Awards (SIIMA) held at the Dubai World Trade Centre. The event spanned from 15 to 16 September.
While it has become routine for celebrities to be frequently mobbed at airports by fans seeking selfies, incidents like these, where a fan follows a star, have diminished the standards of human behaviour. Such actions are not only intrusive but also disrespectful, as they fail to acknowledge the personal boundaries and privacy that every individual, including celebrities, deserves.
It's essential to remember that showing admiration for a public figure should always be done with respect and consideration for their personal space.
---
Suggested Reading: 'Cannot Put Value To Life', Priyanka Chopra on Jaahnavi Kandula's Death