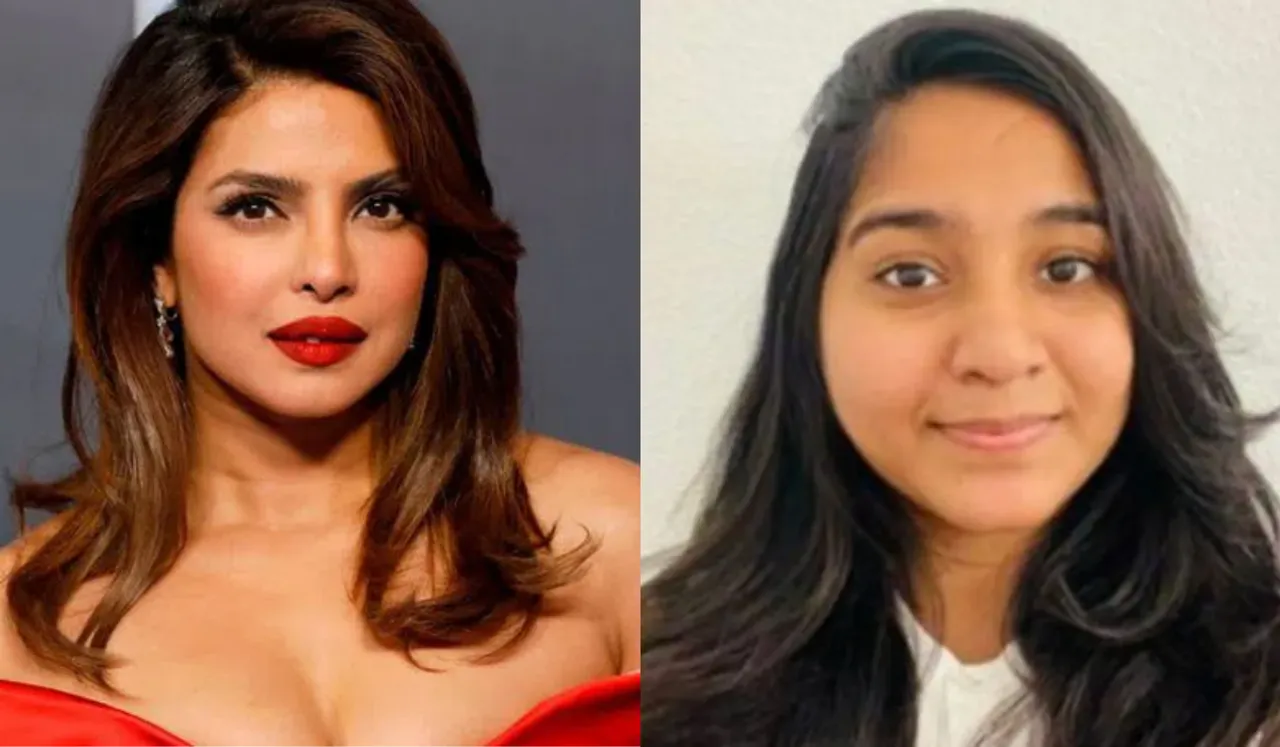 Priyanka Chopra Jonas reacted to the tragic killing of Indian student Jaahnavi Kandula in Seattle, Washington, emphasising the immeasurable value of every human life. She stressed that it is impossible to assign a quantifiable value to a person's life.
On January 23, Kandula, a 23-year-old student, lost her life in a tragic incident when she was struck by a police vehicle driven by Officer Kevin Dave. Officer Dave was driving at a speed of 74 mph (over 119 km/h) while responding to a drug overdose call. Tragically, Kandula was in the crosswalk when the police patrol car hit her, causing her to be thrown 100 feet.
Recently, the Seattle Police Department released body cam footage in which Officer Daniel Auderer was seen making light of the fatal crash and dismissing the idea that Officer Dave might be at fault or that a criminal investigation was warranted.
Priyanka Chopra On Jaahnavi Kandula's Death
Chopra wrote on her Instagram on Saturday night, "It's appalling to learn that such a tragic incident that happened 9 months ago is only coming to light NOW. A life is a life. One cannot put any value to it."
Kandula, a student hailing from Andhra Pradesh, India, was pursuing her master's degree at Northeastern University, located in South Lake Union, Seattle. However, tragedy struck on January 23 when Kandula was involved in a fatal accident involving a police patrol car driven by Officer Kevin Dave in Seattle. 
It was reported that the police vehicle was travelling at a high speed of 74 mph (equivalent to 119 km/h) while responding to a call regarding a potential overdose. Kandula was struck at the intersection of Dexter Avenue North and Thomas Street, resulting in her body being thrown over 100 feet (approximately 30 metres) from the impact. Despite immediate medical attention at Harborview Medical Centre, she sadly succumbed to her injuries.
The situation escalated significantly when the Seattle Police Department released footage from the body camera of Officer Daniel Auderer, who is accused of this incident and also serves as the vice president of the Seattle Police Officers Guild. In the video, Auderer can be heard making inappropriate jokes and laughing callously about the tragic event during a conversation with the guild's president, Mike Solan. Auderer's laughter was particularly unsettling as he heartlessly commented, "She is dead." Towards the end of the recording, he added, "Yeah, just write a check. Eleven thousand dollars She was 26 anyway. She had limited value."
This incident has not only ignited outrage within the United States but has also raised international concerns and condemnation. Recently, Seattle Mayor Bruce Harrell issued an apology for the tragic passing of Kandula. This apology was made during a private meeting with representatives from the South Asian immigrant community in the Seattle area on Saturday.
"The mayor took full responsibility and apologised for the incident, the release of the video, the words that came out, and completely acknowledged that it was not acceptable at all, that human life has to be respected," stated Preeti Shridhar, an advocate within the Indian-American community who was present at the meeting, as reported by the Seattle Times.
---
Suggested Reading: Seattle Mayor Apologises After Cop Mocks Indian Student's Death