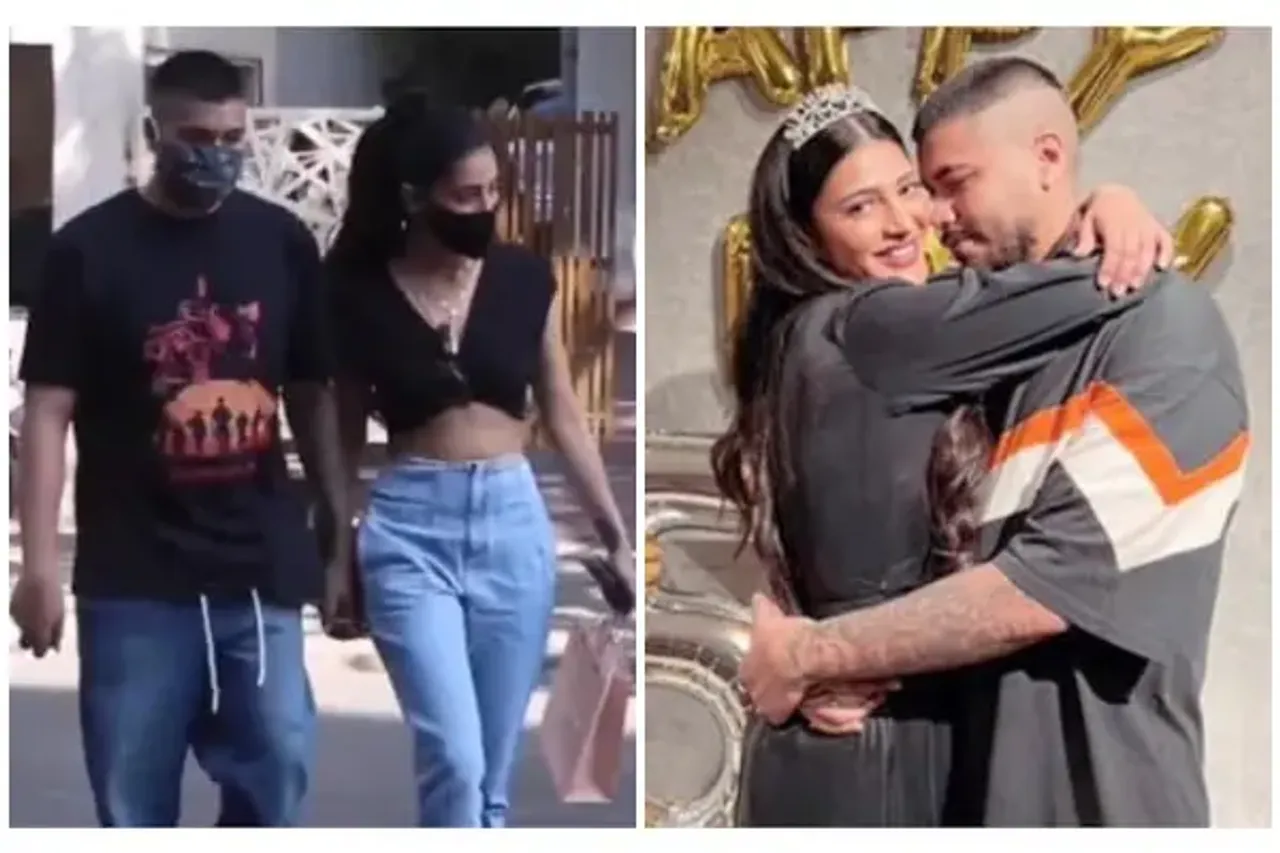 Actor Shruti Haasan will celebrate her 36th birthday on January 28.  The statements made by Shruti Haasan on relationships are actually something that we should all note down. The Bollywood and South Indian actor has done her own share of mistakes while in relationship but instead of lurking on her mistakes, she is out there fixing them and trying not to repeat them.
Shruti Haasan is currently dating Shantanu Hazarika, an illustrator and doodle artist. The couple met in 2018 but they got into a relationship in 2020. Shruti got to know him through his art and then approached him and was the first one to propose as well. They met online and their common interests connected them. Recently Shruti attended Mandira Bedi's talk show as a guest and that's when the public saw the views of Shruti Haasan on relationships.
Shruti Haasan On Relationships : Mandira's Show Got Her Candid
Shruti shared a lot about her and Shantanu's relationship, how they met and what connected them. She also got candid talking about her mistakes that she did in past and in no way she will repeat them. Talking about how she perceived her relationships in past, Shruti said, "I hid a lot in the past. I have been very particular. I have been like, 'Oh my God, I am totally single' for the longest time. Because people were like 'you have to appear that way, you have to appear desirable, available'."
But soon Shruti realised that all that mattered for her was her feelings and that of her partner's "And one day I was like, 'For whom? For what?' I also felt like it was disrespectful to my partner-- to hide it. It may or may not work out, we don't know but I think its important to respect your environment and the people in it."
Mandira Bedi asked Shruti about what she looked for in a man and Shruti answered, "I would be looking for compatibility. It means many things. It's just not enough that you love the same things. It's that you have the same set of how you want to approach life, that you don't have major clashes when it comes to finances, religious decisions, ways of life." When Shruti was asked if her current partner had those qualities, she said he had 80% of the qualities that she wants in a man.
Talking about her and Shantanu Hazarika's common interests Shruti said that he loves art, graphic novels and Meshuggah (Swedish medal band) which was "Everything basically that I love," she said. Shruti has been in relationship with Michael Corsale, a Los Angeles based musician and South actor Naga Chaitanya in the past. She will be celebrating her 35th birthday on January 28, 2022 and seeing the take of Shruti Haasan on relationships and love gives us goals on how we all should look for happiness in a relationship and not care what the society thinks.
---
Suggested Reading : Fan Asks Shruti Haasan About Her Break Ups, Here's What She Said