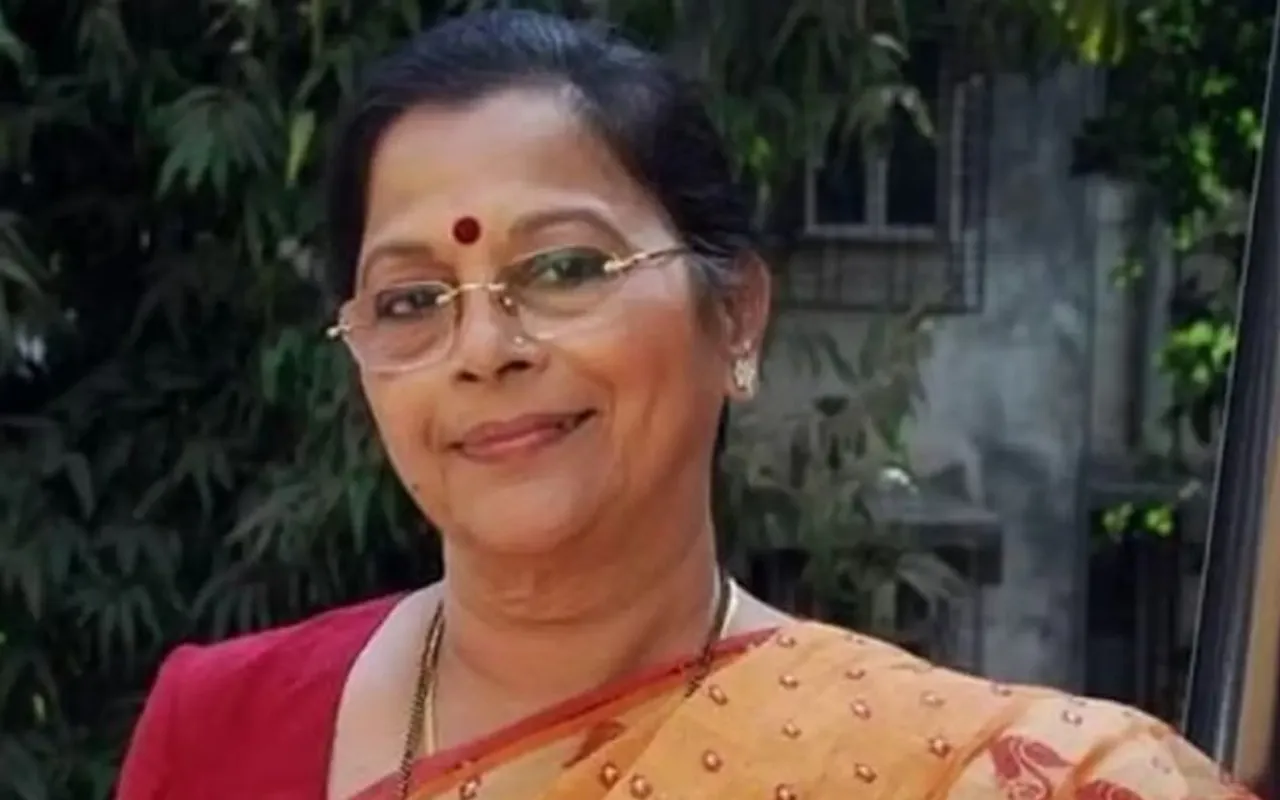 Seema Deo, a veteran actor recognised for her roles in movies like Anand, Koshish, and Kora Kagaz, passed away at the age of 83 earlier today.
Her son, filmmaker Abhinay Deo confirmed the news and said in a statement, "My mother passed away earlier today. She was in good health, although she had been dealing with Alzheimer's."
Who Was Seema Deo?
Born on January 31, 1927, in Mumbai, as Nalini Saraf, Deo married the renowned actor and filmmaker Ramesh Deo, who passed away last year at the age of 93.
Deo held a notable presence in Marathi cinema. Her illustrious career spanned more than 80 films. Among her Marathi achievements are notable works such as Jagachya Pathivar and Vardakshina, among others. Her final appearance was in the 2021 Marathi film Jivan Sandhya.
In the iconic movie Anand directed by Hrishikesh Mukherjee, where Rajesh Khanna and Amitabh Bachchan held the lead roles, Seema and Ramesh portrayed the characters of Dr Prakash Kulkarni and Suman Kulkarni, respectively. They were depicted as the husband and wife, who were friends of Amitabh Bachchan's character, Bhaskar.
Condolences Pour In
Soon after the announcement of Deo's demise, social media platform 'X' (formerly Twitter) started bustling with prayers and condolences. Several leaders and film personalities expressed their heartfelt grief towards the sad news. MP and NCP's Working President Praful Patel, wrote, 'Deeply saddened to hear about the passing of veteran Hindi and Marathi actress Seema Deo. Her remarkable performances will continue to inspire generations. Heartfelt condolences to her family, friends, and fans during this difficult time. May her soul rest in peace.'
Deeply saddened to hear about the passing of veteran Hindi and Marathi actress Seema Deo. Her remarkable performances will continue to inspire generations. Heartfelt condolences to her family, friends, and fans during this difficult time. May her soul rest in peace 🙏🏻#SeemaDeo pic.twitter.com/LQz9R7rNW8

— Praful Patel (@praful_patel) August 24, 2023
Dayanand Kamble, Directorate General of Information & Public Relations for Govt Of Maharashtra wrote, 'Veteran actress Seema Deo, who made a mark in the Marathi & Hindi film industries with her excellent acting, passed away. She was 81 years old. Seema Deo has always entertained the audience with remarkable work in Marathi & Hindi cinema. She had acted in nearly 80 Hindi and Marathi films.'
Veteran actress #SeemaDeo, who made a mark in the Marathi & Hindi film industry with her excellent acting, passed away. She was 81 years old. Seema Deo has always entertained the audience with remarkable work in Marathi & Hindi cinema. SHe had acted in nearly 80 Hindi and Marathi… pic.twitter.com/Re6tXeFssF

— Dayanand Kamble (@dayakamPR) August 24, 2023
#SeemaDeo's mogra grabbed #RameshDeo's attention when they first met in a train. She became his lucky charm as he landed a film the same day. The veteran couple had a b'ful on-off screen companionship, until RD passed away last year
Today, SD reunited with her husband, after a… pic.twitter.com/Ik1WOQxXiT

— Mimansa Shekhar (@mimansashekhar) August 24, 2023
---
Suggested Reading: Man Calls 'Thappad' Disaster; Netizens Rally For More Such Movies