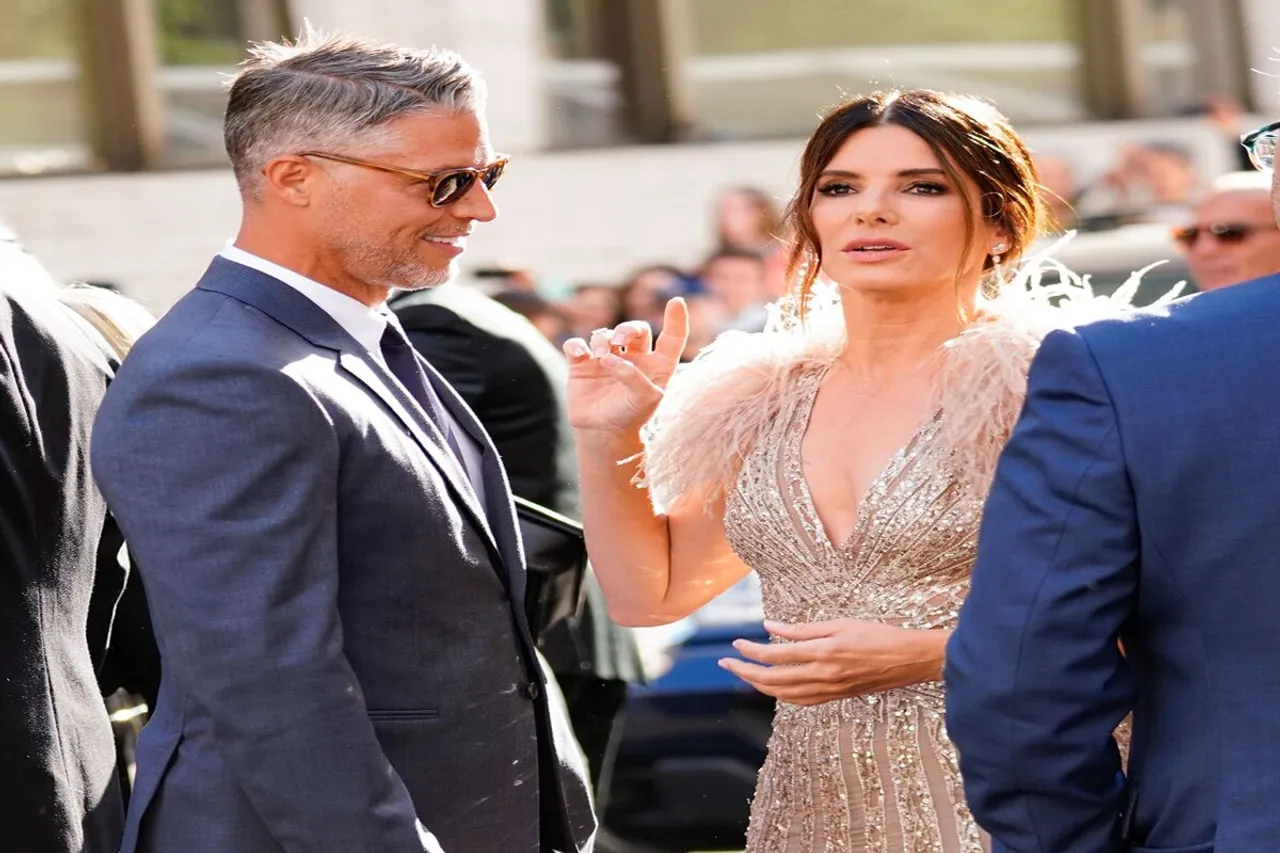 Heart-wrenching news has shaken the entertainment world as Sandra Bullock's beloved partner, Bryan Randall, has tragically passed away at the age of 57. After courageously confronting amyotrophic lateral sclerosis (ALS) for three years, Randall breathed his last on August 5, leaving behind a legacy of strength and resilience.
In a poignant statement shared with USA TODAY on Monday, Randall's family expressed their gratitude to those who supported Bryan during his private battle with ALS. 
"Bryan chose early to keep his journey with ALS private and those of us who cared for him did our best to honour his request," the statement read. "We are immensely grateful to the tireless doctors who navigated the landscape of this illness with us and to the astounding nurses who became our roommates, often sacrificing their own families to be with ours."
ALS, a debilitating nervous system disease affecting brain and spinal cord nerve cells, leads to a progressive loss of muscle control over time, according to Mayo Clinic.
The Oscar-winning actress first crossed paths with Bryan Randall, a model-turned-photographer, when he was commissioned to capture her son Louis' birthday celebration in 2015. 
Their connection deepened, and they embarked on a romantic journey, gradually making public appearances that culminated in their red-carpet debut at the premiere of Our Brand Is Crisis in Los Angeles in October of the same year.
Bullock and Randall co-parented their Kids
Randall and Bullock's partnership extended to parenthood as well. As a blended family, they cherished parenting Bullock's adopted children, Louis Bardo and Laila, alongside Randall's daughter from a prior relationship.
In this trying time, Randall's family has requested privacy as they cope with their loss. "At this time we ask for privacy to grieve and to come to terms with the impossibility of saying goodbye to Bryan," the statement added.
Bullock and Randall's partnership remained steadfast despite the challenges that life presented. While they clarified in 2018 that they were not married, their bond remained strong and evident. The couple was spotted at the afterparty for Bullock's movie Ocean's Eight later that year.
As her career continued to flourish, Bullock expressed her desire to prioritise her family life with Randall. In 2022, while promoting The Lost City, she revealed her intent to take a break from the film industry and dedicate herself wholly to her family.
In lieu of flowers, the family has suggested donations to the ALS Association and Massachusetts General Hospital, honouring Bryan Randall's legacy by contributing to causes that strive to alleviate the challenges of ALS and support patients and their families.
---
Suggested Reading: Haiti Records Alarming Surge In Abductions Of Women: UNICEF
---