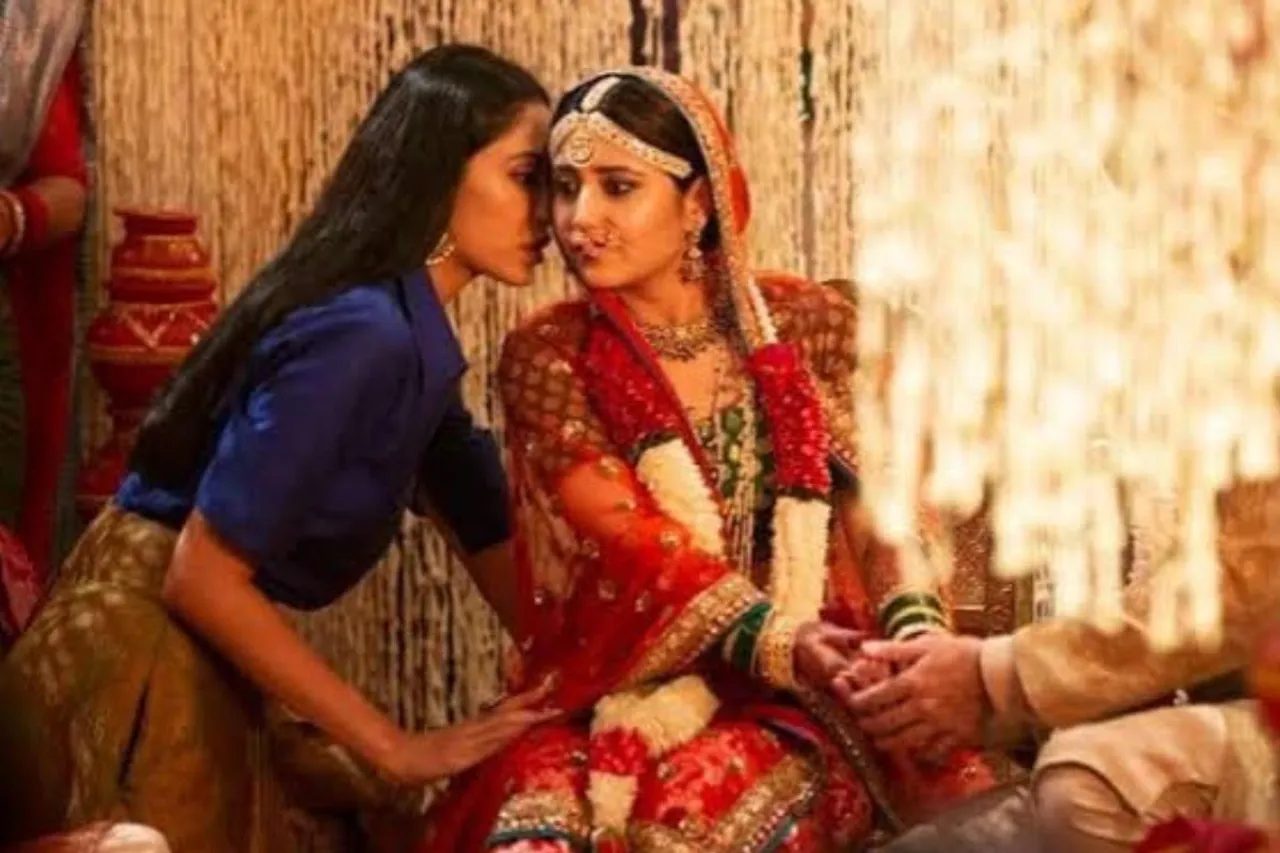 The long-awaited second season of Made In Heaven has been officially confirmed. The creators of the show announced on July 6, accompanied by an intriguing social media post, further fueling the anticipation among fans.
The newly unveiled glimpse into the upcoming season of Made In Heaven offers a captivating preview of the narrative, depicted through a bouquet of dried roses, suggesting the intricacies of the relationships to be explored.
Alongside the star-studded returning cast, including Sobhita Dhulipala, Arjun Mathur, Kalki Koechlin, Shashank Arora, Shivani Raghuvanshi, and Jim Sarbh, the second season introduces fresh faces such as Mona Singh, Ishwak Singh, and Trinetra. The addition of these new talents adds further excitement to the highly anticipated continuation of the series.
With season 2 releasing on August 10, let's take a moment to remember the wonderful and relatable characters who made the series so beloved among audiences. These badass characters captured our hearts and made the show even more enjoyable and relatable for viewers.
Made In Heaven Season 2 Cast: Meet The Badass Characters
Through her tenacity and grit, Tara personifies a badass spirit. She defies social pressures and personal obstacles by not conforming to accepted norms. Tara bravely faces challenging circumstances, defends others and herself, and exhibits incredible strength in her quest for success and fulfilment. She is a true badass in the series, thanks to her unwavering resolve and aptitude for navigating challenges.
Adil Khanna (Jim Sarbh)
Adil is a classy and clever businessman who can influence events in his favour. He frequently asserts his authority and influence over others with his charm and cunning actions, making him a powerful and, at times, intimidating presence.
Faiza is unapologetically outspoken and bold. She bravely questions cultural conventions and frequently exceeds what is deemed acceptable. She is a true badass who refuses to live up to the expectations placed on her because of her rebellious and independent nature.
Karan Mehra  (Arjun Mathur)
Even in the face of prejudice, Karan embraces his sexuality fearlessly and doesn't hesitate to be himself. Challenging norms with courage and love, he fearlessly stands against judgement, fighting for the freedom to embrace love and be loved. Resilience and love are his unyielding allies!
Sima Joshi (Amrita Puri)
Sima is an excellent wedding planner who is driven and ambitious. She has a no-nonsense outlook and exhibits excellent organisational and attention-to-detail abilities. She is a badass in the world of wedding planning thanks to her self-assurance and capacity for leadership under pressure.
Jaspreet Kaur (Shivani Raghuvanshi)
Jaspreet exudes a badass aura in Made In Heaven. Her unwavering determination, confidence, and ability to handle challenging situations with flair make her a force to be reckoned with. Jaspreet fearlessly speaks her mind, challenges the status quo, and embraces her individuality, embodying a true badass spirit throughout the series.
Kabir Basrai (Shashank Arora)
Kabir is a talented photographer who offers the world of Indian weddings a distinctive viewpoint. He pushes boundaries and uses his camera to capture the essence of each moment with his unconventional approach and artistic flair. Kabir becomes recognised as a genuine badass in the series thanks to his rebellious nature and love of his trade. He is unafraid to explore the depths of his creativity and express his uniqueness, fearlessly challenging conventional norms. Kabir stands out and gives the show a captivating edge thanks to his unwavering pursuit of his artistic vision.
Aditi (Shweta Tripathi Sharma)
Aditi, who is a small character but is a big badass, walks out of the mandap in a powerful scene, defying the demands for dowry from her in-laws. Her courageous act sends a strong message, challenging societal norms and promoting gender equality.
---
Suggested Reading: Made In Heaven Season 2 Soon, What Should You Expect
---