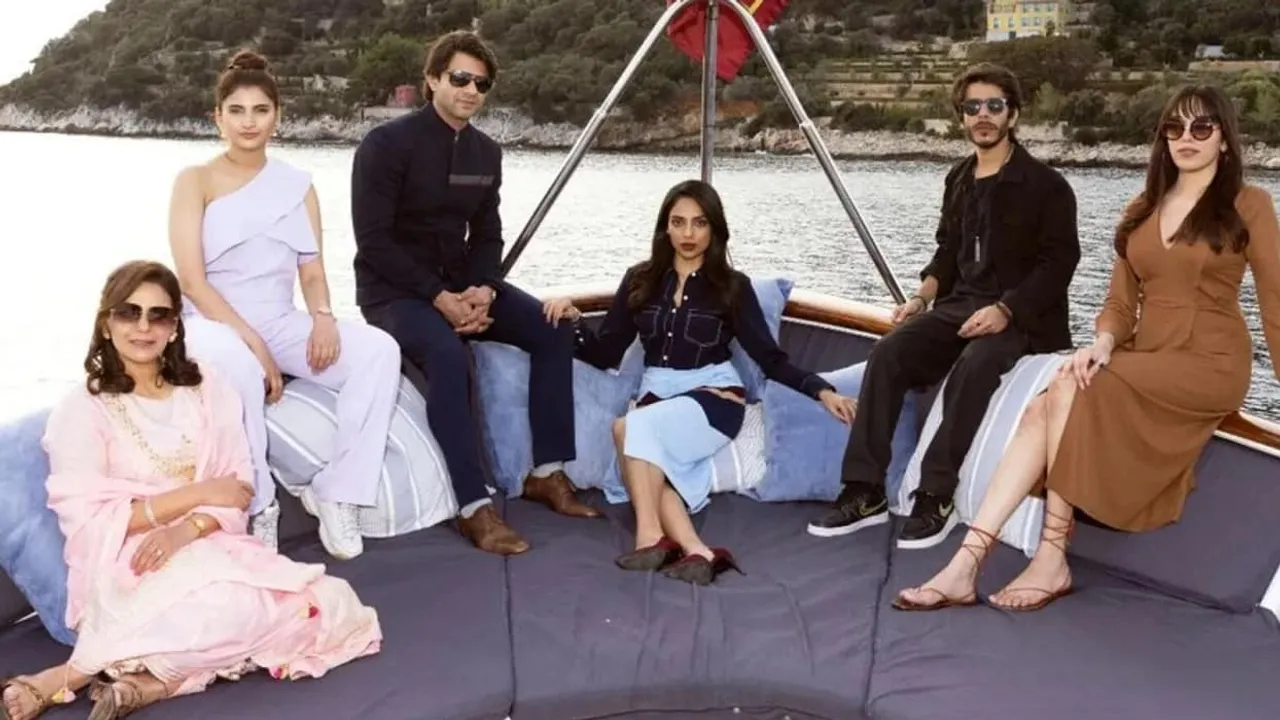 Made in Heaven 2, created by Zoya Akhtar and Reema Kagti, is returning for a second season with some new faces. 
On Thursday, the cast and makers dropped the new poster of Made in Heaven 2. Sharing it on Instagram,  Akhtar wrote, "The weddings, the drama and the chaos are about to get 2X (times) grander."
The series premiered on March 8, 2019, on Amazon Prime and has been a mass favourite since then.
The show, Made In Heaven, focuses on Tara and Karan who are Delhi-based wedding planners. As they plan multiple ceremonies and weddings, they come across various aspects of Indian society related to marriage and traditions. 
The series showcases a transitioning India that is adapting to modern culture but is still holding on to some age-old thought processes. The show also presents an insight into the life of the seemingly perfect rich people of Delhi whose lives are more messed up and hollow when you get to know them up close.
Made In Heaven 2 First look
can we just take a moment and say, oh, MIH God?!!!#MadeInHeavenS2OnPrime, coming soon@madeinheaventv @sobhitaD #ArjunMathur @jimSarbh @kalkikanmani @ShashankSArora #ShivaniRaghuvanshi #MonaSingh @ActorVijayRaaz @IshwakSingh #TrinetraHaldar #ZoyaAkhtar @kagtireema @nitya_mehra… pic.twitter.com/cnbPz7iS0g

— prime video IN (@PrimeVideoIN) July 6, 2023
Made In Heaven Season 2 Cast
Made In Heaven 2 features the same cast – including Sobhita, Arjun, Kalki Koechlin, Jim Sarbh, Shashank Arora and Shivangi Rastogi – and some new faces, such as Mona Singh, Ishwak Singh and Trinetra.
Season 1 of the series featured some great actors in pivotal characters. The role of Tara Khanna, an ambitious lady who wants to come out of the shadow of her rich and successful husband, is played by actor Sobhita Dhulipala. British-Indian actor Arjun Mathur plays the role of Karan Mehra, Tara's business partner and a gay man in a society where homosexuality is illegal. Actor Jim Sarbh plays the role of Adil Khanna, Tara's husband and a business tycoon. Kalki Koechlin is in the role of Faiza Naqvi, Tara and Adil's best friend who is having a secret affair with Adil.
In addition to these characters, the season also saw Shashank Arora as Kabir Basrai and Shivani Raghuvanshi as Jaspreet Kaur. All these characters will be seen again in season 2 and the actors will be seen reprising their roles from season 1. Along with these, Tara and Karan will be planning more weddings featuring a new batch of couples the cast for which has not been announced yet. A confirmed inclusion to the series will be actor and model Anusha Dandekar who will be seen playing a unique and cool bride who makes an entry to her wedding riding on a horse.
Season 2 is expected to release on August 10, 2023.
---
Suggested Reading: Karan Johar Says No More Koffee With Karan, Lookback At Top Moments From The Show