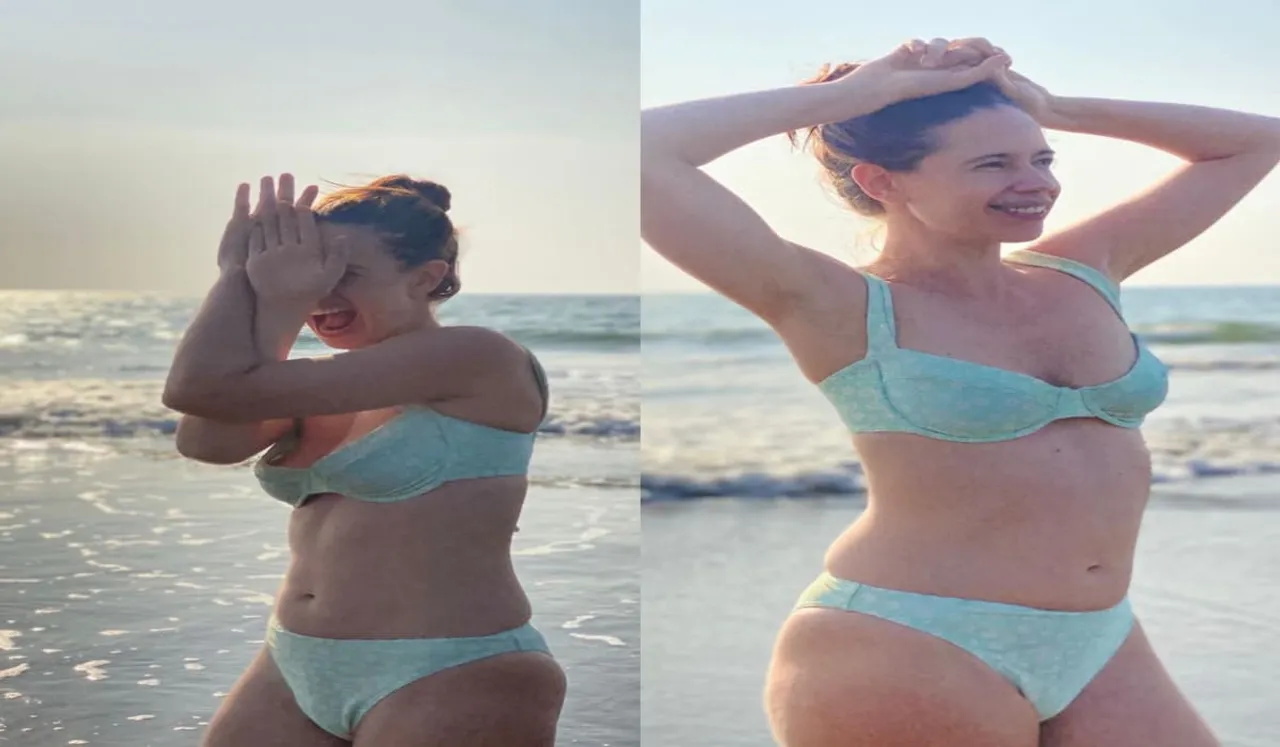 It's not something that we will be surprised about that social media and mass media moulds our perception of what our body should look like, leaving us totally vulnerable to unrealistic beauty standards. Which often makes us forget the fact that we should be grateful to our body for sustaining us. Actor Kalki Koechlin posted a few pictures on her Instagram profile recently to celebrate her wonderful body, which we should learn body-positivity from.
"We should love our bodies" sounds so simple but, when it comes to accepting all the scars, changes and insecurities one has about themselves, it's not just everyone's cup of tea. But accepting ourselves as who we are instead of relying on the fake perception of what a perfect body looks like and appreciating our bodies for performing all the vital functions for sustaining us is what we all need to cherish in our life.
Kalki Koechlin On Body-Positivity
Koechlin recently shared a few pictures of herself promoting body positivity on her official Instagram account flaunting her beautiful body, wearing a floral print blue bikini at a beach with the caption, "The body changes...shrinks and enlarges, stretches and ages, breaks and fixes itself, cries, laughs and leaves scars that are witness to its healing, some days it's less easy to show off, and ten years down the line I'll have a different set of challenges, but today, I'm celebrating this extraordinary machine".
All her fans and friends took to the comment section of her post to appreciate her for spreading awareness about body positivity with her post, a fan wrote, "we gotta embrace what we have". "While another wrote, It's fantastic! How you never fail to promote the idea that our bodies are precious and incredible just the way they are."
---
---
Isn't this right, changing and transforming is what makes our bodies incredible, it keeps growing ever since we take birth in this world, till the very day we take our last breath. Each body is different and beautiful in its own way and deserves to be accepted and praised. There are days when we feel weak or inferior, but our bodies manage to keep us alive and kicking for which it requires the love and acceptance we forget to give ourselves.
This post by Kalki Koechlin with that inspirational caption that encourages us to love and celebrate our incredible body, as well as beautifully portrays how one should always be grateful about their body, and accept all the changes and challenges it is accompanied by, celebrating the beauty of the uniqueness it holds. We should treat ourselves in the right way by following a healthy diet and lifestyle, to maintain a proper health instead of trying to force our body into unrealistic beauty standards. One must always remember that acceptance is the key to self-love and that we must accept our body just as it is because each body is unique and beautiful which deserves to be loved.