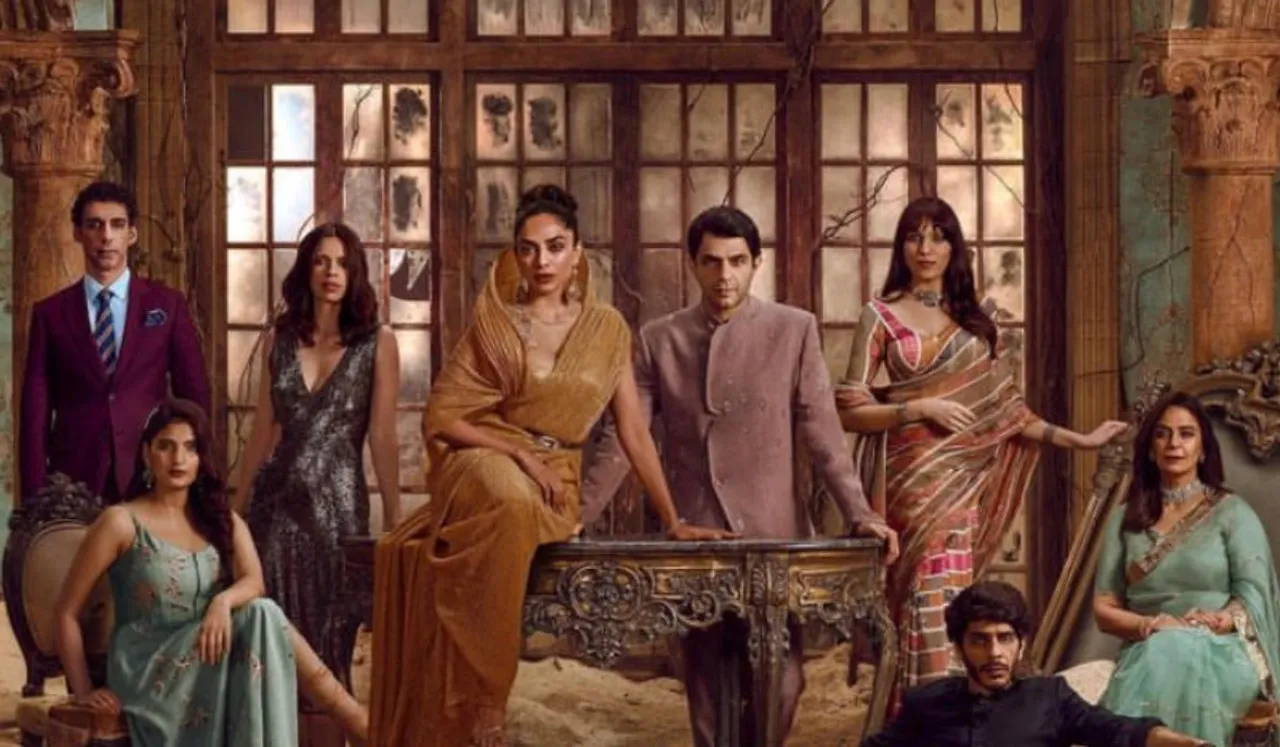 The highly anticipated second season of Made In Heaven has been officially announced. The show, created by Zoya Akhtar and Reema Kagti, features Sobhita Dhulipala and Arjun Mathur in prominent roles.
The much-anticipated return of Made In Heaven Season 2, starring Sobhita Dhulipala and Arjun Mathur, has been confirmed after a long wait. The announcement was made by the show's creators on July 6, accompanied by an intriguing post. The Emmy-nominated drama originally premiered in 2019.
Made In Heaven Season 2 Announced
After much anticipation, the official announcement for the second season of Made In Heaven is finally here! Zoya Akhtar took to her Instagram to share the final release date of the show.
The recently revealed first look from the upcoming season, promises a compelling narrative, symbolized by a bouquet of dried roses, hinting at the complex relationships that will be explored. The star-studded cast includes Sobhita Dhulipala, Arjun Mathur, Kalki Koechlin, Shashank Arora, Shivani Raghuvanshi, Jim Sarbh, and more. While the exact release date has yet to be announced, fans can eagerly look forward to another captivating installment in this acclaimed series.
The series revolves around the lives of wedding planners Tara (Sobhita Dhulipala) and Karan (Arjun Mathur), providing a glimpse into the world of extravagant Indian weddings and the challenges they face. The show achieved tremendous success upon its initial release in 2019.
Prepare to be captivated once again as Made In Heaven Season 2 returns after a four-year wait, promising a profound exploration of intricate relationships, personal challenges, and moral quandaries. The upcoming season delves deeper into the clash between tradition and modernity while fearlessly challenging societal norms. Love, redemption, and self-discovery remain at the core of this universally relatable narrative.
With a commitment to raising the bar, the new season of Made In Heaven aims to surpass its predecessor in terms of production quality, storytelling, and cinematic aesthetics. Expect visually stunning cinematography, meticulous attention to detail, and a narrative that provokes thought and reflection. Created by Zoya Akhtar and Reema Kagti, this highly anticipated season is set to premiere soon on Prime Video. 
Made In Heaven Season 2 will premiere on Prime Video on August 10, 2023.
---
Suggested Reading: From Beena Gupta To Tara Khanna, 5 Characters Returning In 2023