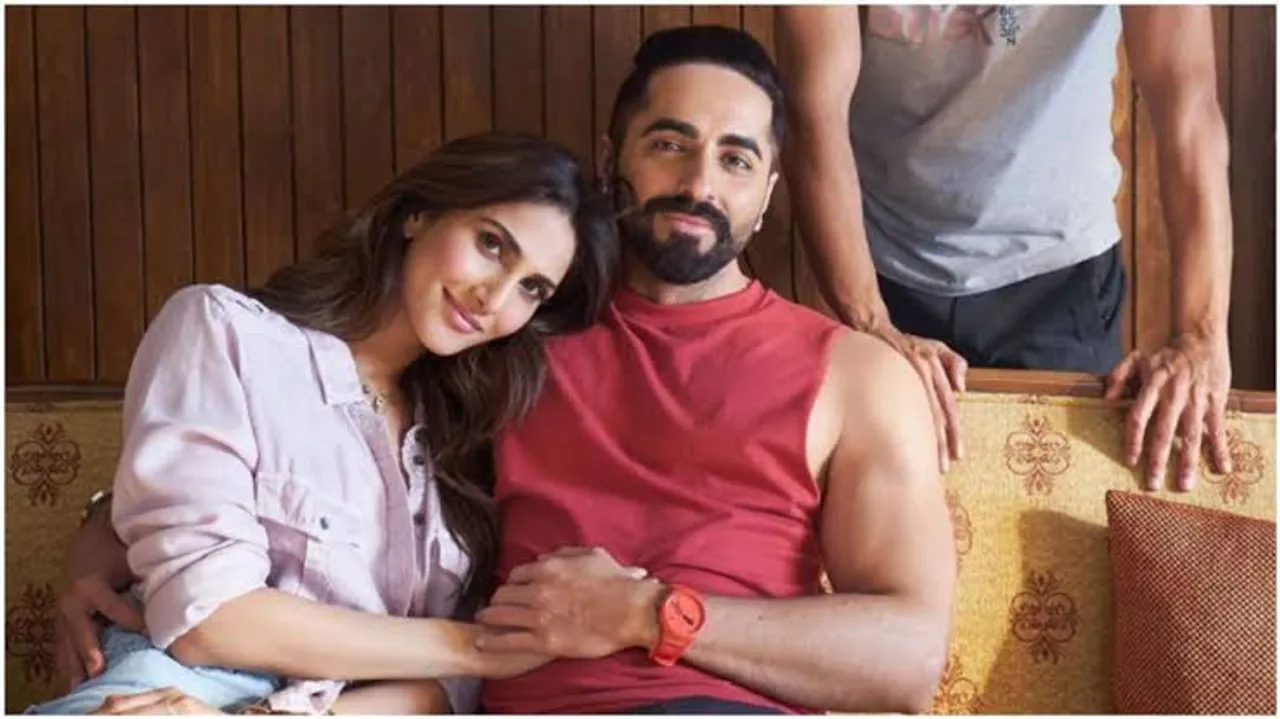 Chandigarh Kare Aashiqui trailer starring Vaani Kapoor and Ayushmann Khurrana was released on November 8. The film has been directed by Abhishek Kapoor and has been produced by Bhushan Kumar of T-Series. The film is going to hit the silver screens on December 10 this year.
As per the trailer, the film has Khurrana playing the lead role of a weight-lifting champion Manvinder. He is a certified fitness provider and typical fitness enthusiast who also does not want to get married. Things start to change for him when Maanvi Brar (played by Vaani Kapoor) starts to take Zumba classes in his gym. The duo falls in love and then starts the passionate affair at the centre of the plot. When Manvinder proposes to Maanvi, the conflict begins. There is a truth about the Vaani Kapoor's character's gender that the male lead cannot accept. The issue which is revealed in hints is never clarified in the trailer.
Abhishek Kapoor, the director of the film who also helmed a popular film titled Kedarnath, has said in his interviews that the film is not just any love story but one that is "that's uniquely mind-bending and yet universal in its appeal".
He said, "I have always believed in curating stories that are intricately woven and characters that resonate with people. Chandigarh Kare Aashiqui is very close to my heart and I hope the audiences will appreciate all our hard work." Other than the main leads, the film also has Kanwaljit Singh, Gourav Sharma, Goutam Sharma and Abhishek Bajaj playing pivotal roles in the film. The film's screenplay has been written by Supratik Sen and Tushar Paranjape.
Along with T-Series, the film has also been produced in collaboration with Guy In The Sky Pictures.
---
Suggested Reading: 
Vaani Kapoor To Turn Up The Romance In Next Release 'Chandigarh Kare Aashiqui'
Ayushmann Khurana and Vani Kapoor 'Chandigarh kare Aashiqui': 5 Things About The Film
Ayushmann Khurrana, Rakul Preet Singh's Doctor G To Release On This Date
---
Watch Trending Video Now: