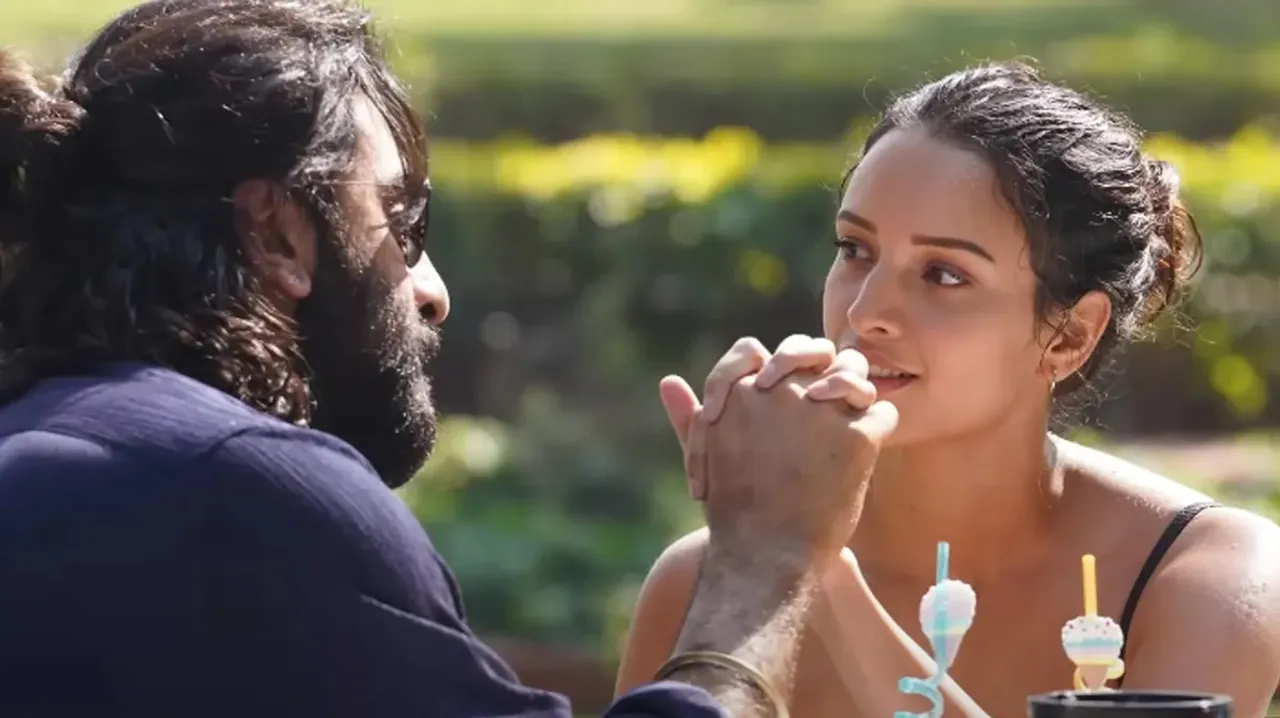 Polygamy is a topic that has received many biased views from people. When it comes to men, polygamy becomes okay and doable while for women, it is a sin and unholy behaviour. People put their views forward using examples from ancient rulers and scriptures but does proof really matter or is it a matter of choice?
The current generation is questioning and challenging the norms of society and polygamy is a part of it. People are justifying polygamy saying that it is a matter of choice, which it is but the choice of all the people involved in the relationship and not just the male. Polygamy has not only been a frequent phenomenon in ancient history but also in movies too. There have been Bollywood movies that showed the different sides of polygamy relationships, some of which were sad and others comical.
Here is a list of some popular films based on polygamy that was loved by the audience.
Bollywood Movies On Polygamy
Animal
In the movie Animal, Bobby Deol's character's entry is dramatic, as it's his Nikaah scene, and in a few seconds, it is revealed that he is already married to two other women, making this his third marriage. The storyline depicts a scenario where the male character predominantly uses these three women for his sexual gratification, even on the first night with his new wife. The situation is compounded by his violent nature, as he resorts to physical abuse if they express even minor discomfort. In response, the three women choose to compromise and bond together to survive this challenging relationship dynamic. Meanwhile, the protagonist, played by Ranbir Kapoor, engages in infidelity, driven by a personal sense of justification seeking revenge for his father.
This blockbuster period drama starring Ranveer Singh, Priyanka Chopra and Deepika Padukone talked about the love story between Peshwa Bajirao and Mastani, his second wife. The movie showed the dilemma of Kashi Bai, his first wife, who never knew her husband would wed another wife without her consent and she had to accept it just because he was the male and he knew his way through things. She devoted her life to a man who did not ask her once before bringing a new woman into the house and even expected her to act all mighty by accepting her, a harsh truth of society.
Kis Kis Ko Pyar Karun
The movie starred comedian Kapil Sharma as a man who marries four women just because he can't avoid certain circumstances. To make his life easier yet less problematic by keeping his wives in the same building but in flats on different floors, unknown to each other. However, certain incidents lead to them getting suspicious of him and exposing their husband. The movie is comical and is a satire on polygamy relations and how these relationships are justified because the man loves them equally and can't choose.
Gharwali Baharwali
This comedy movie starred Anil Kapoor, Raveena Tandon and Rambha in lead roles. The movie is about a married man whose wife cannot conceive and his upset father wants him to get remarried to have an heir. He loves his wife dearly and refuses to hurt her. However, circumstances lead him to marry a Nepali woman and she gets pregnant with his child. He decides to bring her home as a servant and adopt their child with his first wife. Eventually, the movie shows his first wife being wrong in judging the supposed servant for being very close to her husband and she is clearly hurt by her husband having another wife without her knowledge.
Saajan Chale Sasural
This movie starred Tabu, Karishma Kapoor and Govinda in lead roles. The movie was about a man whose wife is stuck in flood and is assumed dead after which he marries another woman. However, his first wife turns out to be alive and returns to his life but he can't hurt her by telling her about his second marriage. So he tries hard to juggle between his two wives without hurting them and giving them equal time. The movie was a great hit and a satire on non-consensual polygamy relations and showed how women have no other choice to accept their husband's second marriage instead of taking a stand for themselves and leave the indecisive man.
Sandwich
This movie starred Govinda, Mahima Chaudhary and Raveena Tandon in a polygamy where Sher Singh married two women because an astrologer told him to. His two wives, Sweety and Nisha, were poles apart and never knew of each other as Sher Singh tried to manage his two wives and sons from them separate. However, things take a comical turn when these two women cross paths and find that their sons are exact copies of each other. The movie showed the problems and troubles of non-consensual polygamy relationships but then again, the movie ends with the women accepting all the flaws of their husband and becoming friends, a typical Bollywood ending.