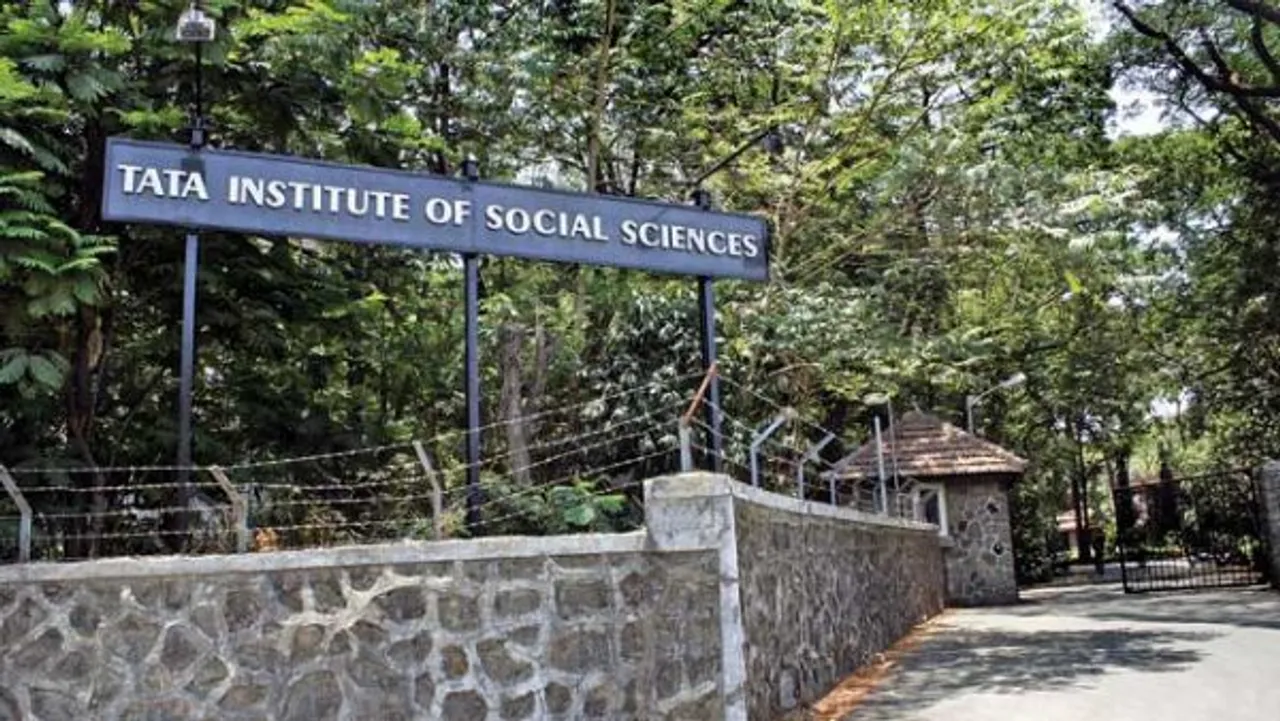 The protest started at Tata Institute of Social Sciences (TISS) about a week ago is gaining national momentum. We are probably going to be witness to one of the biggest movements for social justice in education in our times.
In the past couple of years, there have been major funding cuts, not just to the students of this premier institute, but for institutes across the country. The common thread among these cuts is that they are targeted towards social science education institutes, and more specifically, towards people from caste minorities (ST/SC/OBC). OBC students' dropout rate, which was 17% last year rose to 28% in 2017. In short, less and less students from marginalised communities will have a say in defining and solution-building of developmental issues in the coming years.
Started by a group of 15-20 students at the Mumbai campus on February 21, 2018. Within 197 hours, the struggle has spread across institutes, including Pune University, many colleges at Delhi University, Mumbai University, Jawaharlal Nehru University (JNU), Hyderabad University, Jamia Milia Islamia, Aligarh Muslim University, IIT Mumbai, IIT Delhi; more colleges and youth groups are adding to the movement every hour. As on February 27, 6 students at TISS Hyderabad have gone on an indefinite hunger strike unless their demand are met.
This is a movement for equal access in education for everyone, irrespective of the location, level of education, or identity of the individual.
TISS is a premier social science institute with 4 campuses across the country. One of the best institutes in the world, it has a 5-star rating by NAAC (National Assessment and Accreditation Council). Students from the best colleges across the world come here to study in full-time and exchange programs and understand the institute's approach to looking at and solving problems. The best thing about this institute is its leadership, governed by the elected president and vice-president (both of them are women, btw). At TISS, everyone is a leader, and everyone has a voice.
The truth beyond our known experience is the richest source of gaining knowledge, but not many of us are exposed to it.
We live most of our lives limiting our interactions to those who come from a similar social milieu as ours. The truth beyond our known experience is the richest source of gaining knowledge, but not many of us are exposed to it. At TISS, diversity is the magic ingredient. Many of the Indian students who come here have grown up in adversities, and personally experienced the so called 'social issues' that all our politicians and leaders seem to talk and care about.
At TISS, you meet people from places you've not heard of before, with experiences that you probably hadn't imagined. The learning from so many diverse experiences gives us greater empathy and understanding of the country and its developmental needs. And that, my friends is the greatest source of learning for each student there.
Sharing his experience, Sarthak Mittal, HR professional and TISS alumnus said, "In a place where fees was forgone if you needed it, to students sponsoring education of classmates, TISS was always there to help anyone and everyone in need. For a place to resort to this and for an administration to stick to it with a resolve only shows a glimpse of the dire financial crisis the education ministry has put it in." However, the institute finds itself incapacitated to help the students this time. In fact, this is the case since the last 2 years.
When we posited the question to the initiators of the protest. A few other facts came to light. Ajmal Khan, PhD student and one of the initiators of the protest, sees the problem as two-fold. "On one hand it is the unrealistic expansion policy of TISS that has led us to this position. Since 2002, they have moved from 5 MA programs to 52 MA programs. This was done without considering finances form the government. Secondly, funding cut to public education from MHRD also affected TISS adversely", says Ajmal.
While in its limited capacity, TISS administration has offered some relief for students by announcing credit for hostel food, which students can pay back after they get a job. But in the light of funding cuts, this solution cannot be sustained. Omkar Khare, another TISS alumnus working with the government of Maharashtra said, "The underprivileged students cannot be denied of their opportunity to get education due to lack of money. We need a more organised movement and request the Government to aid this type of education. Rather than going overboard and pressurising the TISS Administration who has gone in Huge Debts (Approx.22 Cr) to protect the Social Justice."
Talking about the unrealistic expansion of TISS programs, Fahad, the General Secretary of TISS Mumbai and leader of the protest explains students' contention with the administration further. "As far as these current government is concerned, they are not paying what is already due to the current batch of students. Non-planned expenditure, which is largely used for student welfare, has also been slashed from 16 crores to 4.5 crores. These funds were used for expansion. The administration has ignored the welfare of the students, the vision of the institute" says Fahad.
This is not an issue limited only to students of TISS, or just people from minority communities. A democracy doesn't end at the voting booth, it means equal representation in all spheres.
This is not an issue limited only to students of TISS, or just people from minority communities. A democracy doesn't end at the voting booth, it means equal representation in all spheres. If we are still (knowingly or unknowingly) performing caste-based discrimination in education, especially social sciences, it is most likely that all sectors will be hampered.
Mr Narendra Modi, our beloved Prime Minister claimed that we are on the path to become the 5th largest economy in the world by the end of this year. This is just like the adrenaline rush of finally driving your favourite car at full speed. Only if you can keep in mind all the things that will keep you from crashing into a tree.
Sakshi Singh Sirari is a social scientist and consultant on CSR and gender. She is also the founder of SOCIAL SOLDERS. 
Picture Credit: DNA India
Also Read: Why We Need Gender Sensitization On University Campuses
The views expressed are author's own. SheThePeople.TV invites contributors to share their views and isn't responsible for opinion shared by individuals.