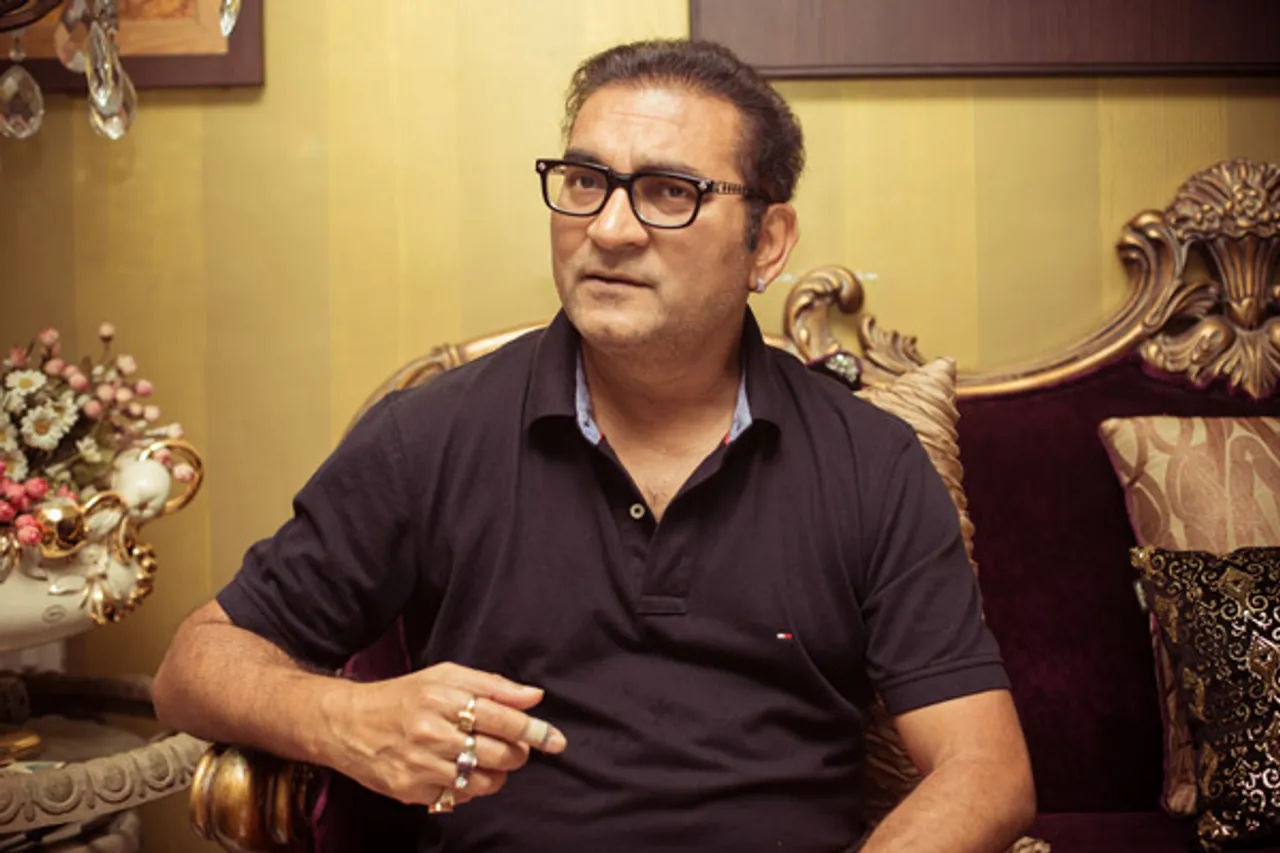 The Paresh Rawal-Arundhati Roy controversy hasn't settled yet. Now, singer Abhijeet Bhattacharya has jumped in to show his support towards Rawal and on May 22 started tweeting against Arundhati Roy and her female supporters like JNU student, Shehla Rashid. It is alleged that because Abhijeet tweeted 'offensively' against women, his Twitter account got suspended.
"Account Suspended: This account has been suspended...," is the message that could be seen on his Twitter profile on May 23 night and now it cannot be found.
What is the profile of people who retweet singer Abhijeet? Let's take a quick look. pic.twitter.com/MatwWNiD4w

— Pratik Sinha (@free_thinker) May 23, 2017
He had tweeted, "There is rumour she took money for two hours and didn't satisfy the client... Big racket," against Rashid. This infuriated some Twitterati and they went ahead and reported abuse against Abhijeet's profile.
When a woman tweeted to the singer telling him that his tweet is hateful, he went ahead and blasted her by tweeting, "You Ms Pak. Tell me your cage no? Will reach there... Will do the favourite pose."
https://twitter.com/Shehla_Rashid/status/867098625117102080
https://twitter.com/Shehla_Rashid/status/867021264631742464
After his account was suspended, Rashid thanked her supporters in a tweet and wrote, "Sincere thanks to everyone for the support. Abhijeet had to delete his tweet. His Twitter account has also been suspended."
It is yet to be disclosed if the decision taken by the social media company is for the time being or permanent.
When PTI contacted Abhijeet for his comment on the issue, he said, "Author Arundhati Roy and people supporting JNU" have conspired to get him banned on Twitter.
ALSO READ: Is Paresh Rawal's Tweet On Arundhati Roy Celebrity Status Abuse?
"Yes, I just saw it. They are trying to block Paresh Rawal also. All Arundhati and JNU group behind this after Paresh Rawal and I tweeted against Arundhati for her anti-India stand," he said.
When asked if he would try to get back at Twitter, the singer said, "I (don't) care a damn... Entire nation is with me.
This is not the first time that Abhijeet has courted such controversy. Earlier, he had sent an aggressive message to a woman journalist. The journalist then filed a complaint against the singer in July last year. He was then arrested for his inflammatory tweets and later released on bail.
Picture credit- Radio and Music