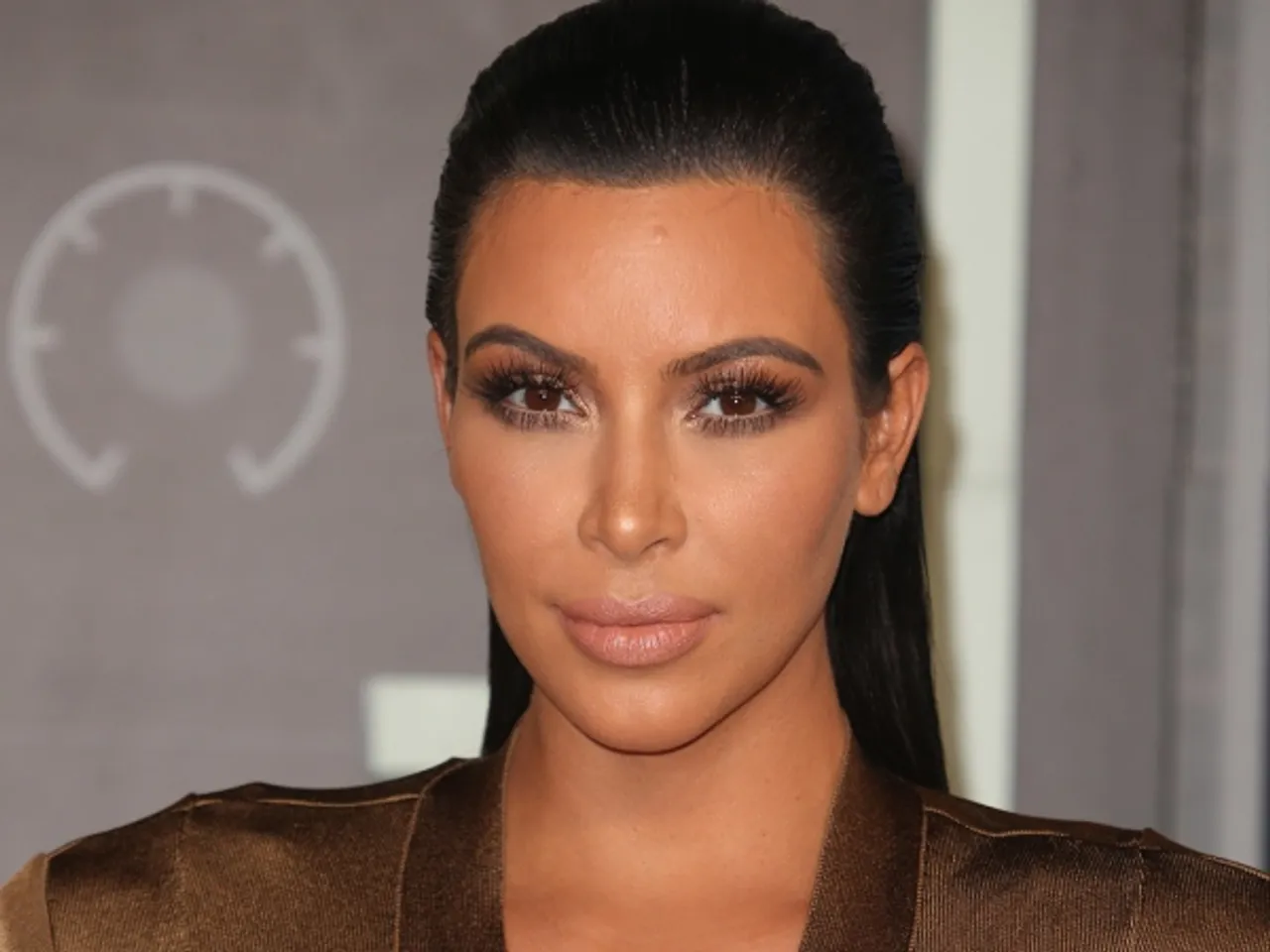 Kim Kardashian's feminist emojis, an add-on to her personal emoji collection for International Women's Day, has divided public opinion. Her fans are hailing these emoticons as empowering, however, many are calling them an opportunistic ploy to cash on the wave of feminism. The collection, which is priced $2.99, features slogans like "My Body, My Choice", "Full-Time Feminist" and "Grab America Back".
I love the message behind the new Kimoji's. I'm obsessed with seeing women encourage, support and empower other women. It's my favorite. We need more of it. #KIMOJI pic.twitter.com/S8k4SBKUjl

— Christina Curatolo ❥ (@MUNCHKiN_XO) March 5, 2018
While it seems like Kardashian wanted to give her followers a taste of her own brand of feminism, many waved a 2016 essay she wrote for her website. In this essay, she says that while she is all about empowering and uplifting women, she doesn't want to wear the label of feminism.
Of course Kim, why bother wearing a label when you can sell it as stickers for $2.99?
The brand called Kimojis
Kim Kardashian has stealthily built up a brand of emojis called Kimojis which her fans can purchase and use to express themselves. These Kimojis include a sticker showing erm…a well-endowed pair of buttocks in a black thong, a woman doing pole dance, a sticker of breasts with a black strip covering the nipple area, and a thong hanging by the ankles on a pair of feet wearing high heels. I apologise for the awkward description, but there is no better way to describe them.
Women's Empowerment emojis is a slap to every women who has stood to fight for our rights. I'm sure #AnnFrank #MalalaYousafzai #rosaparks fought for us all so u can use girl power to sell this...All Class pic.twitter.com/eJsJ4dV8PZ

— Elizabeth Yorkshire (@ElizabethThee) March 6, 2018
Our obsession with the Kardashian and her clan, has given Kim a Midas touch. Thus, it doesn't come as a surprise that Kim has turned phrases like "Nasty Woman" (The W has two dots near the curves, which makes it look like breasts) and "Boy Bye" in sell-able merchandise.
Women Empowerment goes beyond body positivity
I agree to an extent that her emojis embrace body positivity and sexuality. The society always shames women who embrace their sexuality and desires. Thus, these emoticons motivate women to challenge social norms and be unapologetic. But this is where the Kimoji empowerment train stops.
Women empowerment is more about gender equality, equal pay, fight against abuse and harassment. How does a "Slay in Your Lane" emoticon help this cause? These emojis do not endorse the common working woman or a homemaker, who struggles for gender equality or financial independence. It does not endorse rights of the girls who struggle against conservative dictates everyday for education. For lack of better words, it trivialises the cause of feminism. On the surface, it says "We are proud of who we are." But scratch it a little and all you will see is the marketing ploy meant to get women to cough up money in the guise of cool feminist stickers.
Kardashian had questioned in her essay that why we have to put label on everything.
She said that "labels like "feminist," "Democrat," "plus-size," and "bisexual," create a separation, which divides society and hinder the progression of equality."
Well, all we would tell Kim is a label of women's empowerment on these emoticons does hinder the cause and progression of equality.
Also Read : Vogue India Slammed For Kim Kardashian Cover
Yamini Pustake Bhalerao is a writer with the SheThePeople team, in the Opinions section.  The views expressed are the author's own.