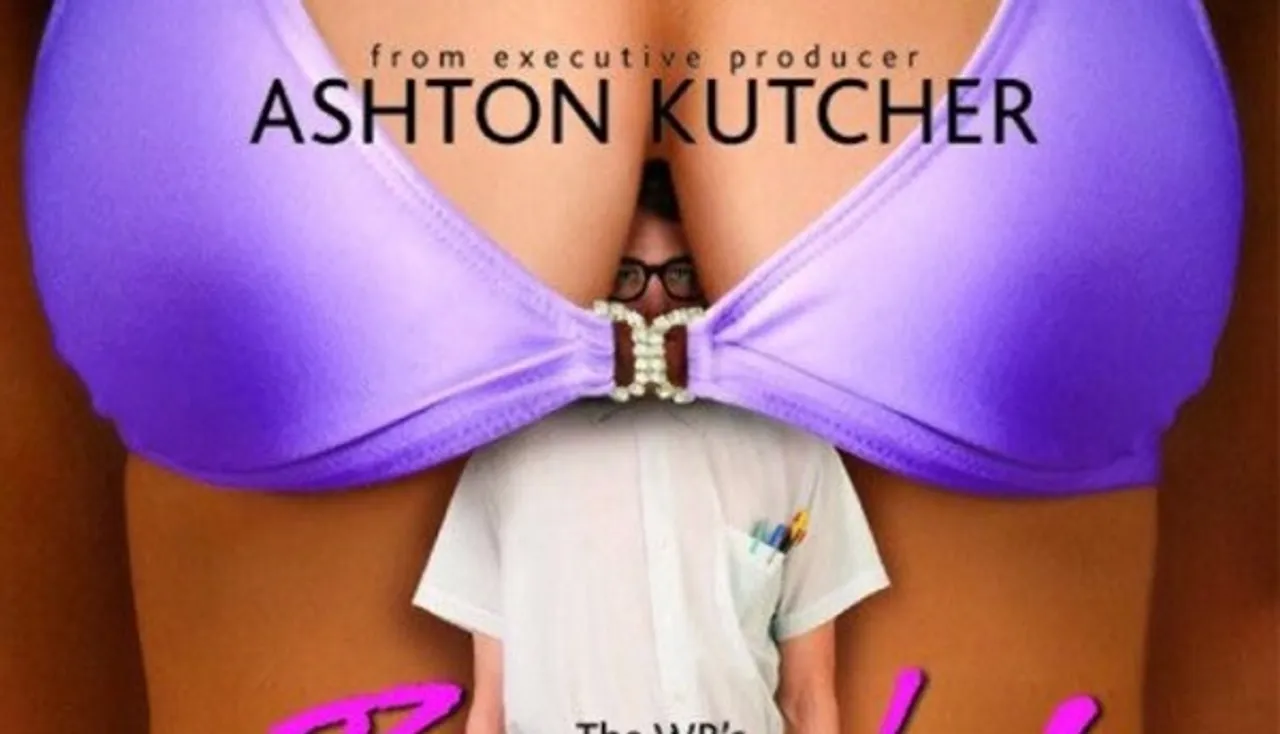 Stand-up comedian Marcia Belsky's Twitter page HeadlessWomenHlywood, features film posters which show women sans their heads.Don't let your eyes pop out of their sockets, at the thought that this is going to be a piece filled with gory details of crime against women in Hollywood. Indeed, this piece is about a crime against women in Hollywood, but it is of moral nature. Headless Women of Hollywood, collects and posts movie posters where the focus is on women's bodies, rather than their faces. Thus, the crime here is objectification of women.
Posters which reduce women to a pair of breasts, abdomen, or buttocks
Hollywood is not exactly a women-friendly industry, something which has become even clearer than ever in past few months. The signs of misogyny were always there, and numerous people have been pointing out to them. In the wake of #MeToo and raising awareness for women empowerment in Hollywood, this page has gained popularity for bringing to people's notice the sexism which was hiding in plain sight.
Numerous film posters of Hollywood films, mostly comedy, use women as an object.
Creepily, most such movie posters chop off women's head, focusing on the rest of her body.
Happy anniversary to truly the most impressive example of @HlywoodHeadless I ever found pic.twitter.com/qGDsIR0c8K

— Marcia Belsky (@MarciaBelsky) March 12, 2018
It conveys how expendable women are in the industry. One faceless body replaces another in movie posters, while female actors get bumped off-screen with younger actors with tighter skin and a prettier face.
There are numerous examples where a woman is in a movie poster as a leg, back, navel or derriere. Men are shown either gawking or touching these gleaning, shapely and unblemished body parts. Mostly such kind of posters are about "boys being boys", which have the humour quotient of locker room jokes.
#HeadlessWomen pic.twitter.com/vS4cW0sjdB

— Marcia Belsky (@MarciaBelsky) March 12, 2018
Also, in crime dramas, where the women are either the seducers, victims of crime, or characters in need of rescuing.
Alice, you look incredible pic.twitter.com/Qg1jer7Zvb

— Marcia Belsky (@MarciaBelsky) March 12, 2018
Hollywood is changing, but will its posters too?
Hollywood posters are a reflection of both industry and culture. Such posters appropriately give you a gist of a film. They are designed knowing their target audience, which is a bunch of boys or men whose sensibilities got stuck in teen years. The audience and makers both try to pass off female objectification as harmless fun.
They do not realise that they are normalising mistreatment of women and reducing them to a sub-human category.
Objectifying women in film posters, is yet another way of robbing women of their identity. Chopping some woman's head off in a poster, to focus on her body (obviously scantily clothed) is also a way of saying "this is all we need you for".
A massive change in Hollywood is underway, as the industry is embracing the Time's Up movement, and the now famous "Inclusion Rider". The industry is slowly and cautiously moving to empower its minority, and curb gender inequality and pay gap. So, if Hollywood is actually changing, then it will reflect in future movie posters as well?
Headless Women of Hollywood is the reality of working in showbiz, for many women, where the paycheck is based on their aesthetics and figure. Hopefully, as the mindset will change, their paycheck will recognise their talent and hard work.
Picture Credit: HeadlessWomenHlywood
Also Read : Avenging Sexism: Women's Suit Ad Uses Nude Men As Props
Yamini Pustake Bhalerao is a writer with the SheThePeople team, in the Opinions section.  The views expressed are the author's own.