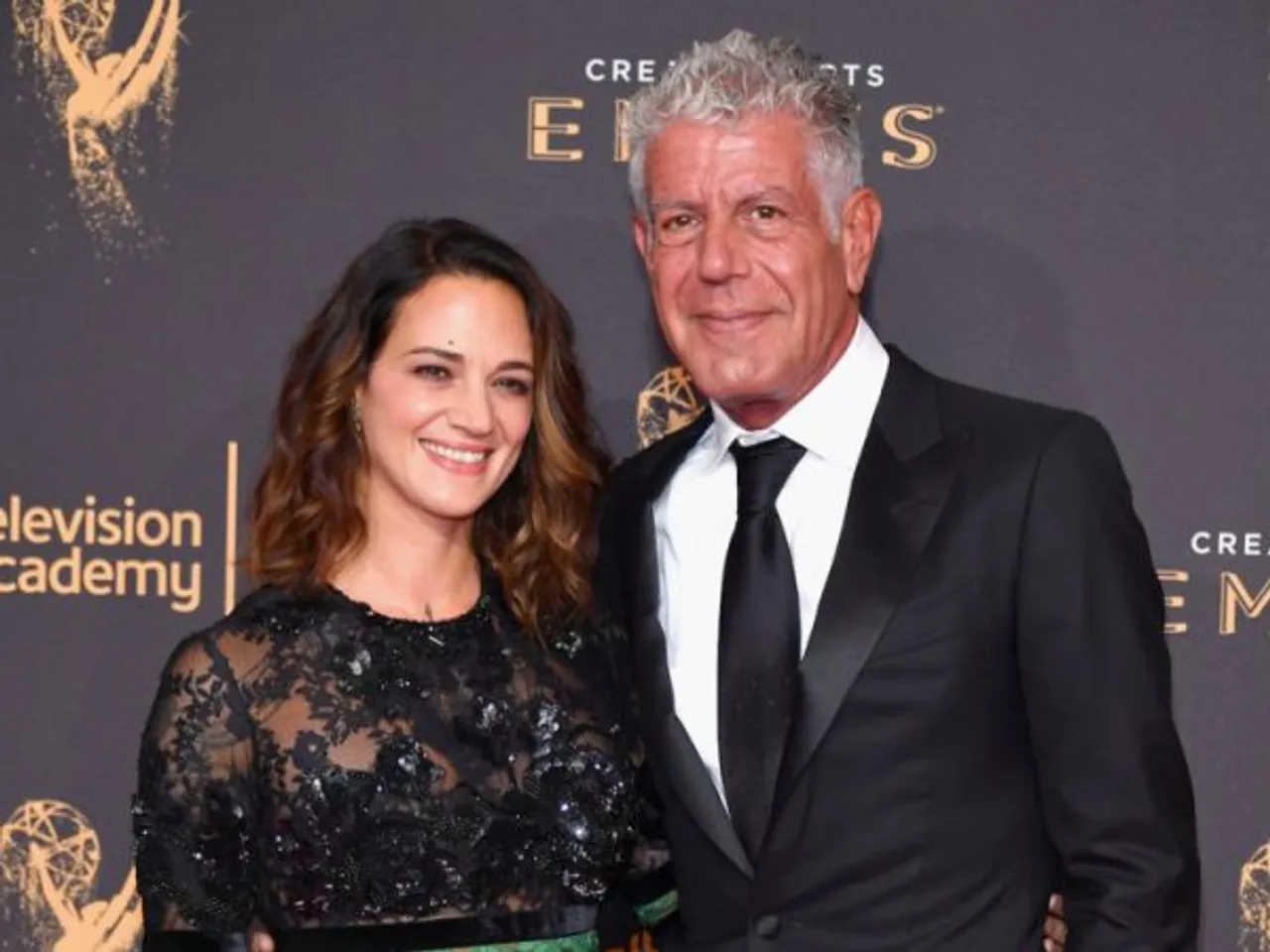 Of the many things for which we will miss Anthony Bourdain endorsing #MeToo in solidarity with Asia Argento will stay on top of that list. The late celebrity chef's girlfriend was among the first few women to publicly accuse Harvey Weinstein of rape, late last year. Bourdain penned his unwavering support to all the survivors of sexual harassment and assault in an essay on 'Medium'. He said, "I stand unhesitatingly and unwaveringly with the women. Not out of virtue, or integrity, or high moral outrage -  as much as I'd like to say so  - but because late in life, I met one extraordinary woman with a particularly awful story to tell, who introduced me to other extraordinary women with equally awful stories."
While Bourdain's biggest achievement will remain with the culinary world, the #MeToo Movement can never forget his support and plea to change the way we approach women's issues.
"In these current circumstances, one must pick a side."
When Argento came forward with her allegations, Bourdain said in his essay that nothing else mattered right now, but women's stories of what it's like in the industry he loved.
"We are clearly at a long overdue moment in history where everyone, good-hearted or not, will HAVE to look at themselves, the part they played in the past, the things they've seen, ignored, accepted as normal, or simply missed — and consider what side of history they want to be on in the future."
He also remarked upon how it took courage to come out in open with such allegations.
.@AsiaArgento I am proud and honored to know you. You just did the hardest thing in the world. https://t.co/i2Lsb6h5vU

— Anthony Bourdain (@Bourdain) October 10, 2017
Bourdain was one of the few men who felt the pain of #MeToo survivors due to his personal association. Not many men are capable of finding such empathy within them. Not many have the courage to back their partners in public.
We have to remember that this was the nascent phase of #MeToo movement. It wasn't a successful movement then, as it is now. In fact, most people, including the survivors were not sure how the world was going to react to their claims. Women who came forward against Weinstein were filled with uncertainty, fear and self-doubt.
Had it not been for the support of men like Bourdain or Ronan Farrow, most women would have let self-doubt get the best of them and chosen to stay in the shadows.
His support to Argento is a lesson for all men to stand up and change their perspective about harassment. It might be difficult for them to acknowledge the wrong-doings of men they admire or work with. But if men set their disbelief or kinship aside and look at harassment from the survivor's perspective, they would realise how their denial to stand by survivors lets these men carry on with sexual misconduct uninhibited.
So while we mourn Bourdain, let us also take a moment to thank him. Let's thank him for his support to #MeToo and his firm belief in Argento and other survivors. You stood by women when they took their first stand against sexual harassment. We wish we had some more time with you, Bourdain.
Picture Credit: Business Insider
Also Read : Television Personality & Celebrity Chef Anthony Bourdain Dead
Yamini Pustake Bhalerao is a writer with the SheThePeople team, in the Opinions section. The views expressed are the author's own.