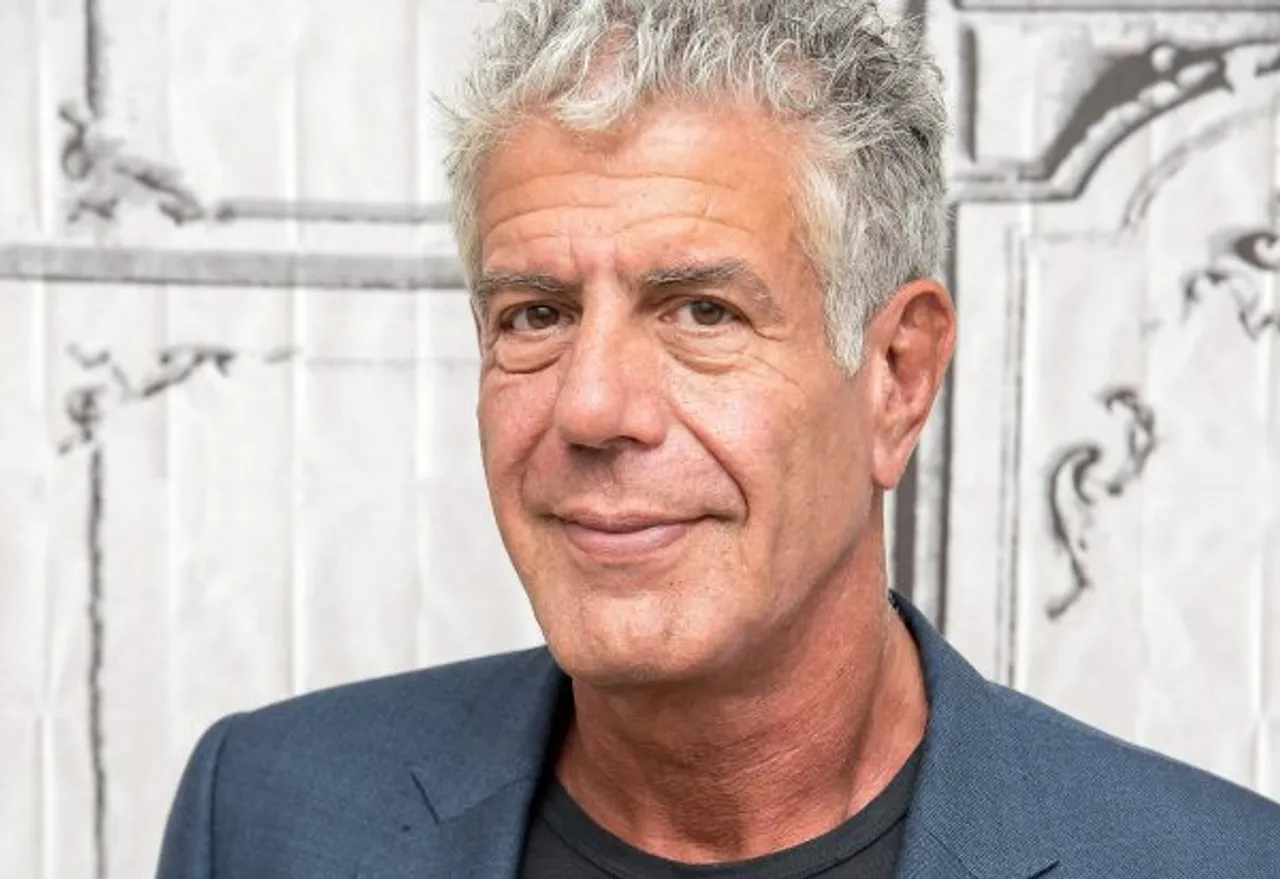 The host of Emmy winning CNN show 'Parts Unknown' and celebrity chef Anthony Bourdain (61) was found dead in his hotel room in France. It is suspected to be a suicide. CNN confirmed the news of his death and sent out a public statement saying:
"It is with extraordinary sadness we can confirm the death of our friend and colleague, Anthony Bourdain. His love of great adventure, new friends, fine food and drink and the remarkable stories of the world made him a unique storyteller. His talents never ceased to amaze us and we will miss him very much. Our thoughts and prayers are with his daughter and family at this incredibly difficult time."
BREAKING: Anthony Bourdain of CNN's "Parts Unknown" is dead. The chef, storyteller and Emmy-winning host has committed suicide at age 61, CNN confirms https://t.co/kUSmSJZXNm pic.twitter.com/VyZyfh5my2

— CNN (@CNN) June 8, 2018
Career
Anthony was a TV personality, celebrity chef and an author. His first book Kitchen Confidential: Adventures in the Culinary Underbelly released in 2000 was an instant success. Later in 2003, he went on to host "A Cook's Tour" on the Food Network. In 2005 he started hosting Travel Channel's culinary and cultural adventure program Anthony Bourdain: No Reservations. He hosted the show till 2013. The show was a hit with several Emmy nominations and two wins. Through his TV shows and books, he explored the human condition and helped audiences think differently about food, travel and themselves.
In 2013, he began his stint at CNN as the host of  Anthony Bourdain: Parts Unknown. The show was in its 11th season last month. Additionally in 2013, he was honoured with the Peabody Award for Parts Unknown. He was considered one of the most influential chefs in the world.
Twitter exploded with reactions to his sudden demise:
Stunned and saddened by the loss of Anthony Bourdain. He brought the world into our homes and inspired so many people to explore cultures and cities through their food. Remember that help is a phone call away US:1-800-273-TALK UK: 116 123

— Gordon Ramsay (@GordonRamsay) June 8, 2018
Completely shocked & saddened to hear chef #AnthonyBourdain passed away. @bourdain RIP. pic.twitter.com/kkEXoQbEk5

— Kunal Kapur (@ChefKunalKapur) June 8, 2018
IN SHOCK

Anthony Bourdain: Celebrity chef found dead at 61 - https://t.co/FinZnMBKWq

— Ranveer Brar (@ranveerbrar) June 8, 2018
I loved how Anthony Bourdain tried to show TV viewers how people who weren't anything like us were just like us. He viewed humanity with curiosity, compassion, humility, and humor. Sad day.

— Julieanne Smolinski (@BoobsRadley) June 8, 2018
Anthony Bourdain chased all great things the world offered, with an open mind about everything and a compassion for misfits everywhere. Any episode of his show reminded me there was more to enjoy and experience. Whatever happened in his final struggle, his life was an inspiration

— jaysunsilver (@jaysunsilver) June 8, 2018
God damn, good bye Anthony Bourdain. A grand personality, a truly bawdy wit and the great raconteur of our time.

— James Adomian (@JAdomian) June 8, 2018
Damn it, Tony.

Why?

I'll always love you, pal.

Always be grateful.

Never gonna stop wondering why, though.

My heart is with you, wherever you are. Sending strength to your daughter.

Thank you, thank you - a thousand thousand thank you's for everything.@Bourdain

— Adam Richman (@AdamRichman) June 8, 2018
Oh Tony. Oh no. Sitting here weeping. There will never be another like you. Really tragic loss.

— ruthreichl (@ruthreichl) June 8, 2018
Anthony Bourdain and his treatment of women
Anthony had a bad-boy public persona. He often would sexualize food. He confided to the Cut, "I am a guy on TV who sexualizes food. Who uses bad language. Who thinks our discomfort, our squeamishness, fear and discomfort around matters sexual is funny. I have done stupid offensive shit."
"And because I was a guy in a guy's world who had celebrated a system—I was very proud of the fact that I had endured that, that I found myself in this very old, very, frankly, phallocentric, very oppressive system and I was proud of myself for surviving it. And I celebrated that rather enthusiastically."
Bourdain also acknowledged that he had been rude and inappropriate at times, something he deeply regretted later. However, he also hoped his actions didn't make anyone uncomfortable.
He additionally said,"there was a period in my life in the kitchen where I was an asshole. I was. I would do the classic, throw plates on the ground. If waiters or waitresses for that matter displeased me I would rail at the heavens, curse, scream. But I like to think I never made anyone feel uncomfortable, creeped out, or coerced, or sexualized in the workplace."
Recently, Asia Argento accused Harvey Weinstein of raping and molesting her. Anthony expressed his concern about how he wished women were comfortable around him and told him their stories. He even realised he could have been nicer to women. In reflection, he told Slate, "Why was I not the sort of person, or why was I not seen as the sort of person, that these women could feel comfortable confiding in? I see this as a personal failing."
He also said, "I've been hearing a lot of really bad shit, frankly, and in many cases it's like, wow, I've known some of these women and I've known women who've had stories like this for years and they've said nothing to me."
Picture Credit: time.com
Also Read: Ban Mobiles In Schools To Check Sexual Assault: Bihar Women's Panel
Nimisha is an intern with SheThePeople.TV