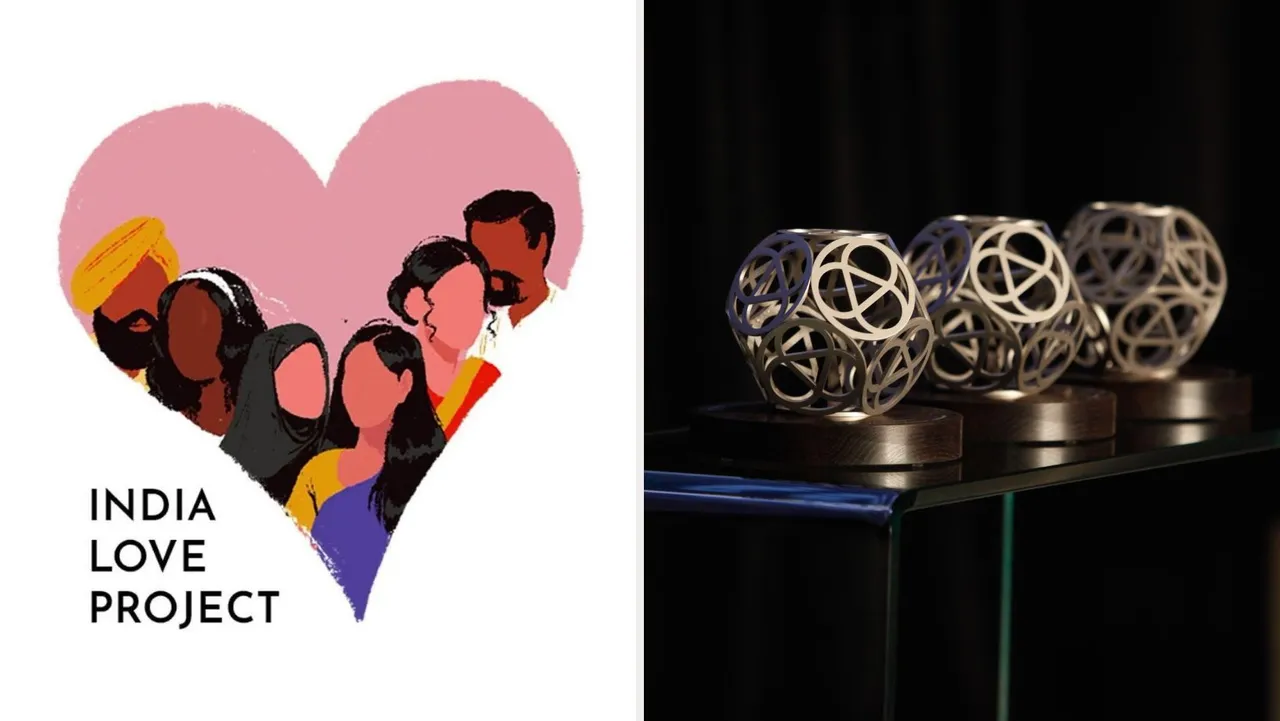 In response to the pressing need to promote positive responses to diversity, the Global Centre for Pluralism has announced the 10 finalists for the 2023 Global Pluralism Award.
Among the noteworthy candidates is the India Love Project, recognised for its efforts to combat prejudice by sharing heartwarming stories of love and marriage including interfaith, inter-caste, and LGBTQ+ couples, that transcend conventional boundaries related to faith, caste, ethnicity, and gender.
About India Love Project
Launched in 2020 by journalists Niloufer Venkatraman, Samar Halarnkar, and Priya Ramani, the India Love Project uses the influence of social media to advocate for acceptance and constructive dialogue.
Founder Venkataraman says, "Embracing diversity, fostering inclusivity, and highlighting pluralism as an integral facet of Indian life—that encapsulates the essence of our mission."
Its Instagram platform publishes authentic love stories that challenge prejudiced narratives surrounding unconventional unions. In the online sphere, the initiative fosters a secure environment for interfaith, inter-caste, inter-ethnic, and LGBT+ couples to celebrate their love and connect with a supportive community. Offline, the organisation has initiated the process of linking couples with pro bono legal assistance and counsellors to assist them in navigating legal hurdles. Through the power of storytelling, the India Love Project affirms the worthiness of celebrating all loving relationships.
Founder Halarnkar says about the project, "When we launched the India Love Project, our objective was to create a supportive community where individuals could find solace and inspiration in each other's stories. We also aspired to establish a network of support for those who dared to love outside the confines imposed by society."
Founders Express Their Elation
Niloufer Venkatraman, Samar Halarnkar, and Priya Ramani expressed their immense happiness on being shortlisted for the award. Venkatraman said, "Being included in the list of finalists for this award is truly heartening. We eagerly anticipate sharing more unconventional love stories with an even broader audience. Our sincere hope is that we can contribute to making relationships that defy societal norms more common."
Furthermore, Ramani said, "I trust that our presence on this shortlist, stemming from our venture born out of love, will raise awareness about the fundamental right that every Indian should enjoy: the right to choose a life partner without regard to caste, religion, or gender." Meanwhile, Halarnkar said, "To have our efforts recognised, as they have been, further motivate us to redouble our commitment to our mission."
The 2023 Global Pluralism Award
Acknowledging the tangible manifestation of pluralism, the awards are conferred to individuals, entities, governmental bodies, and businesses worldwide, celebrating their inspirational and courageous efforts to construct more inclusive societies, where diversity is not only cherished but also safeguarded.
The finalists for the 2023 Global Pluralism Award were chosen from a pool of 200 submissions representing 60 countries. Nominees underwent a rigorous evaluation process, with finalists selected by an independent international panel of experts. This year's finalists, drawn from various corners of the globe, including Belgium, Brazil, Cameroon, India, Kenya, Lebanon, Mexico, Palestine, South Africa, and the United States, are dedicated to bolstering pluralism in their respective societies. They engage in a wide array of disciplines, ranging from peacebuilding and translation to social enterprise, sports therapy, storytelling, technology, and beyond.
Out of the 10 finalists, three winners and seven honourable mention recipients will be announced in October and honoured at a ceremony scheduled for November in Ottawa, Canada. Each winner will receive a $50,000 (CAD) prize to further their work in advancing pluralism.
---
Suggested Reading: Meet The Jury For The Ninth Edition Of Digital Women Awards