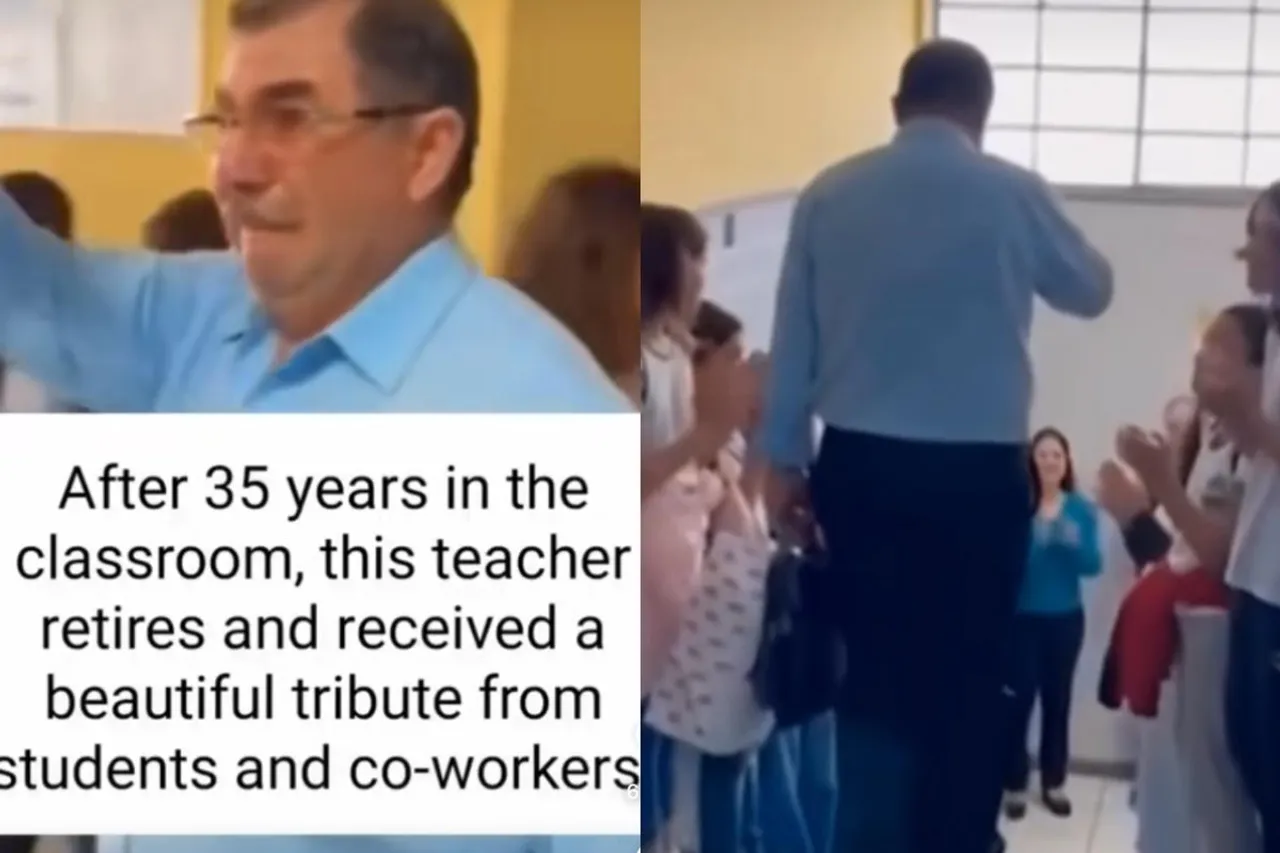 Teachers are guides who shape students' intellect and personality. Leaving them after spending years under their guidance, due to graduation or their retirement, is an emotional farewell, just like this teacher's farewell reportedly from Brazil.
In the now-viral video reportedly from a school in Brazil, a male teacher can be seen walking through the school's corridor which is lined up by his students and co-workers who are clapping in his honour.
Brazil teacher gets tribute from students
They give him their tribute at his retirement as he exits the building. The teacher can be seen waving at everyone while holding back his tears because of the warm gesture. The 5th-grade teacher dedicated his 35 years to teaching students and his colleagues and students celebrated his dedication on his retirement. 
Teachers dedicate many years of their life to teaching students and dedicating their services to educational institutes knowing that they have to leave the place one day. But by the time that day comes, they have impacted many lives and changed many people for good. That's the life of a good teacher in this world. They are respected and loved by people during their tenure and when they leave, they make everyone realise how important their presence was among them. In Brazil, students from a school decided to give tribute to one such teacher who they valued a lot and the video will make your heart warm.
The video was shared by Good News Movement on Instagram and went viral as the users felt heartwarming to see the interaction between the teacher and the people he impacted during his career. People commented how happy they felt on seeing the love that the teacher received and the gesture of the people from school.
The video reminded me how important it is to honour our teachers and make them feel honoured. Teachers really play an important role in shaping a child's future and a good teacher never retires empty-handed. Leaving school may be a bittersweet experience for him but he is taking all those sweet memories with him that he will always cherish.
---
Suggested reading: Teacher Lets Kids Draw Pictures On Her Dress, Wears It On Last Day