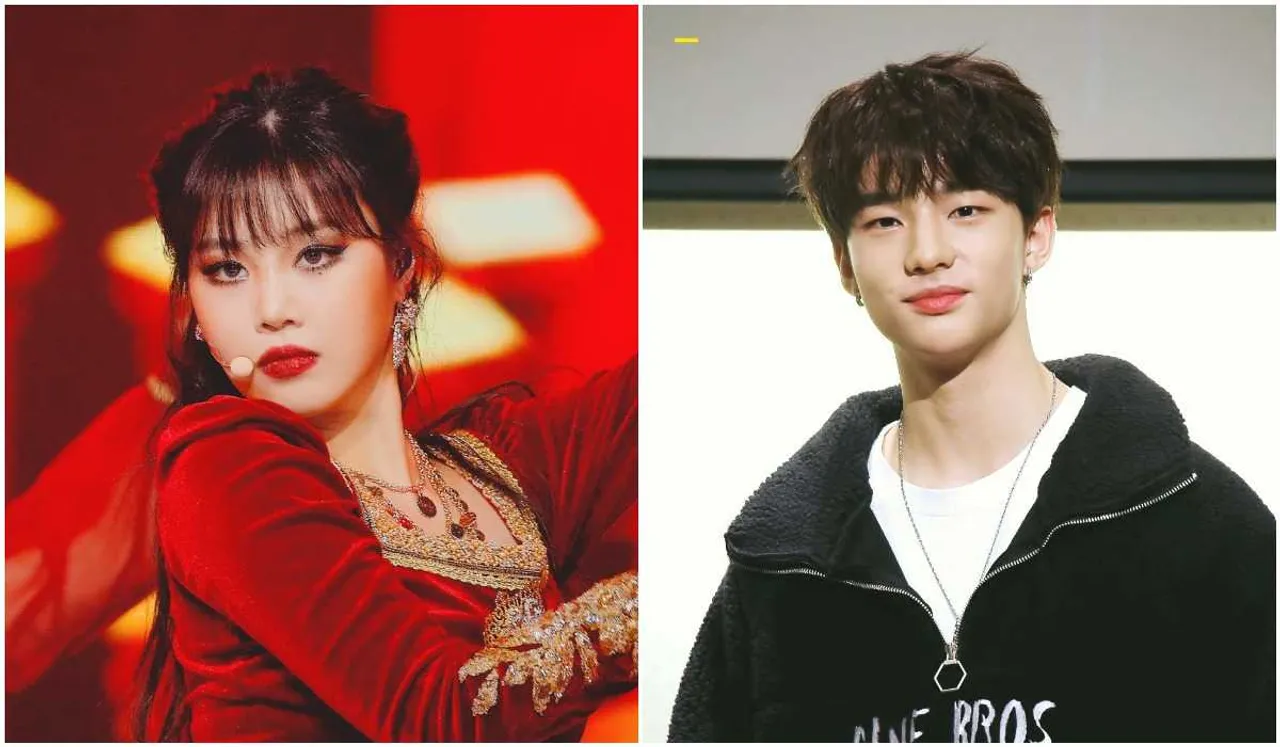 Bullying in K-Pop, allegations and more: K-Pop (or Korean popular music), ever since its beginnings in the 1990s and subsequent bursts of globalisation that put it on the map as one of the most significant music industries today, has commanded a loyal following.
For one, these songs, despite an obvious language barrier, have proved to be universal. And secondly, true to pop music culture, K-Pop groups have emerged as youth icons capable of mass resonation almost to the point of frenzy among their sea of fans, where another subcultural world exists.
This doesn't mean the K-Pop industry is privy only to the good, not the bad and ugly. Controversies abound here, like this one we reported on girl group GFriend's Sowon posing with what looked like a Nazi statue. But of late, disruption of a different kind seems to have hit K-Pop fans: allegations of bullying against their idols.
Last week, it was Soojin, from girl group (G)I-DLE, who issued a clarification when a woman accused her of bullying schoolmates when she was younger. Now, it's singer HyunA who has been accused by an anonymous person online for violence and bullying at school.
"I still remember the day of the elementary school festival in fifth grade... When I went, I remember there were three of you including you, and you took turns slapping me across the face," the post accusing HyunA said. The 28-year-old, in an Instagram post, denied the charges, outlining how her hectic life during school "robbed" her of moments and memories. Full story here.
K-Pop Stars Under The Scanner As Perils Of Bullying Highlighted
With social media at the disposal of everyone who can afford it, the mythical awe that previously existed in a fan-idol relationship has been scaled back comparatively. In South Korea especially, with local social platforms like Naver and KakaoTalk, outlets of expression are wider.
Boy band Stray Kids' member Hyunjin is also facing similar multiple school bullying charges that JYP Entertainment, the label representing the group, is now investigating. Others named in this outburst of bullying allegations include Kihyun from Monsta X, Chuu from Loona, Sunwoo from The Boyz, and actresses Park Hye Su and Kim So-hye.
A resurgence in allegations of bullying in K-Pop circles?
There is also a flip side to the coin, where subject to the unfortunate but inevitable scrutiny that follows celebrityhood, K-Pop idols too have been made victims of bullying. Singers Holland and Jeon So-mi have recalled being bullied for being gay and their looks respectively.
But bullying in K-Pop industry circles isn't limited to external negativity. In 2012, reports were afloat that actor-singer Ryu Hwa-young suffered bullying at the hands of her girl group T-ara, leading to her exit, but at the same time, had mistreated them too.
One of the most prominent and serious cases, however, came in 2019 when singer-actor Sulli was found dead at her home in South Korea, in a case of suspected suicide. A vocal anti-bullying activist, Sulli had admitted to being cyberbullied or "gaze-raped" on several occasions when she went braless or disbursed unpopular views. It had led many fans to believe that Sulli's alleged suicide was a result of precisely this.
A Reckoning In The Global Entertainment Industry?
Which K-Pop claims are true and which aren't cannot be determined by anyone save for those involved. But the visibly increasing trend - across industries - of calling out big stars on their (alleged) faults from the past or holding them accountable despite the high statuses they have earned demands attention and action.
The reactions this trend elicits are also various. For instance, while American singer Justin Timberlake apologised for misogyny in the 2000s, British author JK Rowling has refused to budge from her controversial opinions on gender and sex.
Past actions, present decisions, personal choice, public assertions - those hairline boundaries of what we're entitled to ask of our idols and how much they are obliged to answer has been blurred. Is holding K-Pop stars answerable for allegedly bad judgment from their schooldays warranted? How much value does that hold in anti-bullying movements? Or will pinning them down for recent grownup actions yield change more relevant?
Claims Of Bullying In K-Pop Gets Fans Talking
Fans seem to be hot on theory trails and are up in arms debating the extent and possibilities of bullying in K-Pop industry circles. While some urge their fellow fans to hold K-Pop stars to account, others are coming to their defence saying a correlation between stars and bullying will not bring any real resolution in the pertinent issue. Yet others are alleging a national conspiracy.
One Reddit user, claiming to be from Korea, has also given an insight into how "Korea's main portal 'NAVER' has announced that they will be getting rid of the 'most searched' tab by the 25th of feburary... itll be so much easier for problematic idols to sweep things under the rug. So obviously, people decided that they needed to expose these idols before Naver makes the change."
Here's what other social media users are discussing:
WHY R PPL CANCELLING THIS KPOP IDOL FOR BULLYING IN SCHOOL WHEN YALL R HARASSING PEOPLE EVERY SINGLE DAY

— 🦭 (@ppomyeon) February 21, 2021
i did not just see somebody say the current flood of bullying allegations discourse with k celebs is the KOREAN GOVERNMENT trying to cover something up... 😭 i am begging kpop stans to think critically

— 👻 (@ultseul) February 22, 2021
t/w bully

Recently there are many news on Korean idols are getting accused in bullying issues.

Maybe you can check this post in reddit to understand the situation better.

🔗 https://t.co/9MMPIREnF1 pic.twitter.com/6fNR4Ab9FO

— Malaysian Kpop Fans (@MsiaKPOPfans) February 23, 2021
kpop system be like.. lets bully idols by giving them a bullying scandal so we can hide our own bullying activities. and then fans bully each other to protect their bullied idols from their own bullying scandals and the cycle just goes around and around and around

— Shera || Wind Blows 🌬🌪 (@ddiddirere) February 22, 2021
Actress Seo Shin-ae went to the same middle school as G Idle's Soojin. Soojin was allegedly part of a gang of students who participated in slapping girls, forcing girls to slap each other, extorting students for money, smoking and cursing.

— TMIKpop (@tmikpop) February 21, 2021
While how many of these allegations are factual, and how many are fictitious remains to be seen, the bullying claims have forced us to re-examine the glossy smooth image of K-pop stars. The entire system, in fact, that conditions young talented individuals into global artists invites our scrutiny. Is the industry as smoothly run as it seems to the rest of the world? Or will the cracks reveal an imperfect picture that we may be reluctant to see?
Views expressed are the author's own.