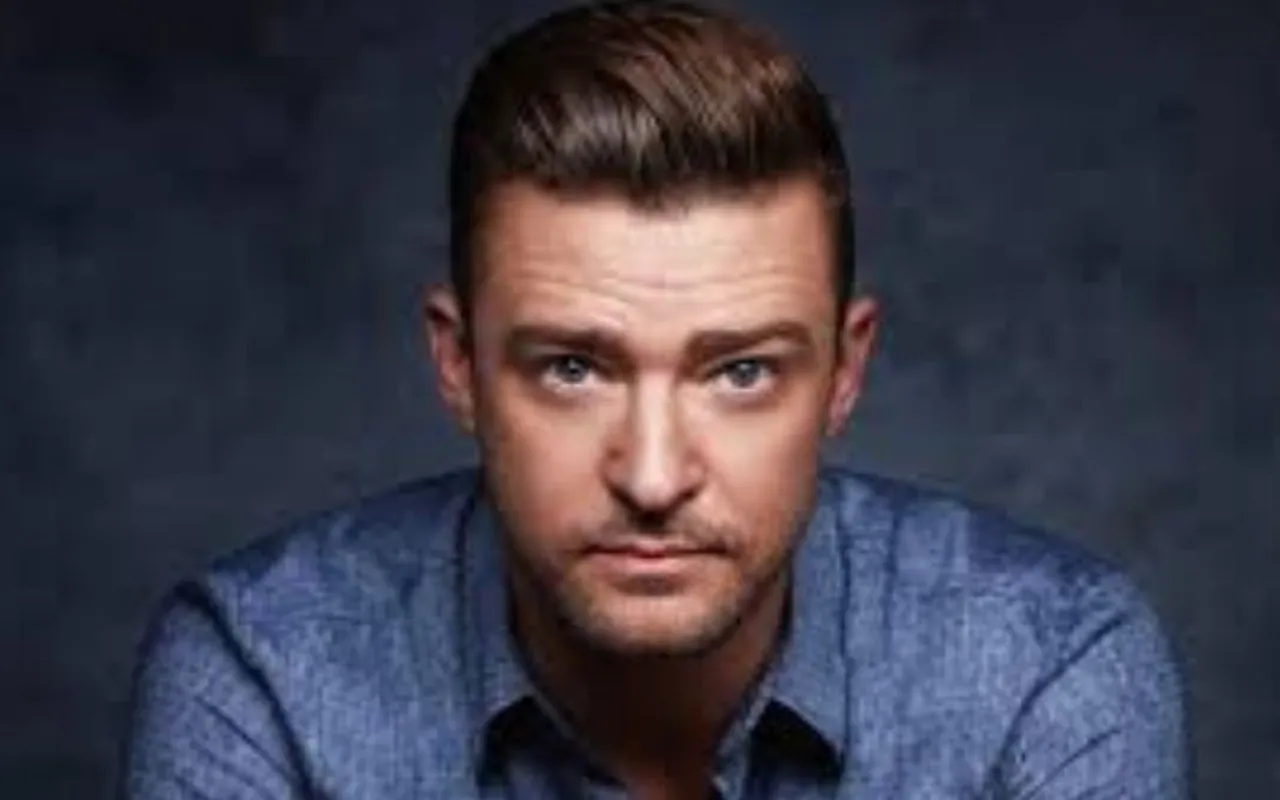 Understanding the Justin Timberlake-Britney Spears apology: With the release of The New York Times' documentary Framing Britney Spears, which chronicles the turbulent life of the singing icon and is premised upon the #FreeBritney movement stemming from her conservatorship, there is a resurge of interest in the lives of pop stars from the 90s and millennium.
Timberlake fanned the fire further when he recently shared a public apology to both Spears and singer Janet Jackson. His statement, posted on Instagram, mentioned, "I understand that I fell short in these moments and in many others and benefitted from a system that condones misogyny... The industry is flawed."
The Justin Timberlake-Britney Spears apology has raised eyebrows, with many fans dismissing what they consider an all-too delayed acknowledgment of events from the 2000s.
Justin Timberlake-Britney Spears Apology: Here's What Happened
1. Timberlake and Spears go back a long time when they were cast-mates on the kids' show The All-New Mickey Mouse Club starting 1993. Considered the epitome of teen love, they were soon in a high-profile relationship in 1999. There was much fanfare around their relationship. In 2002, however, the couple broke up.
2. There was intense speculation among fans and in the media around reasons for the break-up, with many pinning the blame on Spears and an alleged affair she initiated outside of her relationship with Timberlake. The media glare during that period was especially misogynistic and reportedly fuelled negativity directed at Spears. Many claimed that Timberlake's choice to remain aloof to attacks on his former girlfriend was not in good taste.
Justin Timberlake-Britney Spears apology: What prompted it
3. In NYT's documentary on Spears, bits comprising her relationship with Timberlake furthered the backlash from her fans against him. Spears had proclaimed she wants to retain her virginity till marriage, but post their breakup, in an interview, Timberlake was heard claiming the two had had sex. It is also alleged that his song, Cry Me A River, was an unfair response to the couple's breakup.
4. "I specifically want to apologise to Britney Spears and Janet Jackson both individually, because I care for and respect these women and I know I failed... As a man in a privileged position I have to be vocal about this. Because of my ignorance, I didn't recognise it for all that it was while it was happening in my own life but I do not want to ever benefit from others being pulled down again," he writes in his apology.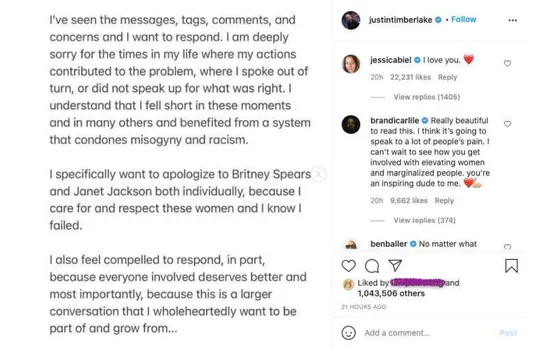 Source: Instagram (Justin Timberlake-Britney Spears apology)
5. As regards Janet Jackson, an infamous "wardrobe malfunction" had occurred at the Super Bowl in 2004, where Timberlake had accidentally pulled more cloth off Jackson's body than was planned, thereby exposing her breast. The incident had invited a volley of racist and sexist attacks at Jackson only, with Timberlake choosing to stay out of the conversation without defending her.