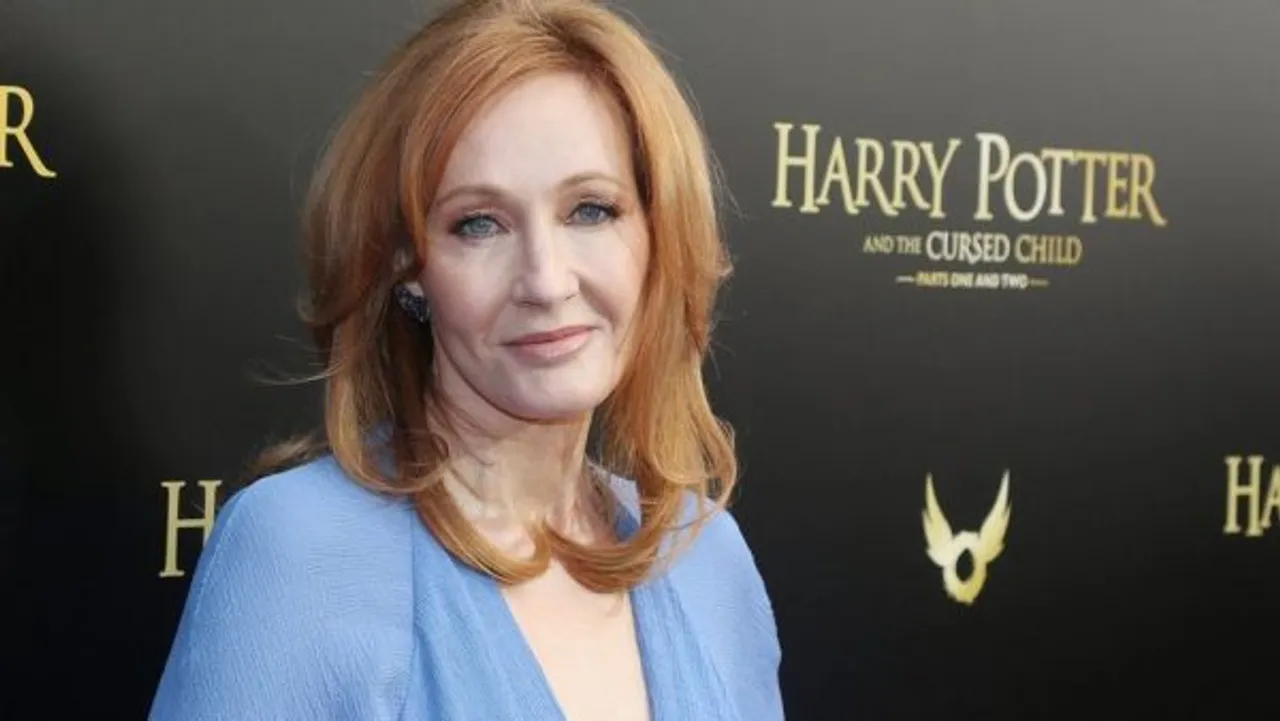 JK Rowling has returned her Kennedy Human Rights award after facing criticism over her comments about gender and transgender people. Kerry Kennedy, the president of the Robert F Kennedy Human Rights organisation, said that Rowling's recent views "diminished the identity" of trans people. The Harry Potter author was awarded the Ripple of Hope honour in December 2019.
On August 3, Kennedy released a statement on her organisation's website, writing, "Over the course of June 2020—LGBTQ Pride Month—and much to my dismay, J.K. Rowling posted deeply troubling transphobic tweets and statements. Trans rights are human rights. J.K. Rowling's attacks upon the transgender community are inconsistent with the fundamental beliefs and values of RFK Human Rights and represent a repudiation of my father's vision."
Kennedy is the daughter of noted American Attorney-General and politician Robert F Kennedy, the brother of America's 35th President John F Kennedy.
Also Read: JK Rowling : From Queen to TERF. Why I Am So Disappointed As A Potter Fan
JK Rowling Releases An Official Statement Returning Her Award
After Kennedy's stance, Rowling's team released an official statement on her website, saying, "Kerry Kennedy, President of Robert F Kennedy Human Rights, recently felt it necessary to publish a statement denouncing my views on RFKHR's website. The statement incorrectly implied that I was transphobic, and that I am responsible for harm to trans people."
Refuting the accusation, Rowling further wrote that she was returning her award "because of the very serious conflict of views between myself and RFKHR, I feel I have no option but to return the Ripple of Hope Award bestowed upon me last year."
Also Read: JK Rowling Defends Transgender Tweets; Says She Survived Sexual Assault
She expressed her sadness over the decision, but said, "no award or honour, no matter my admiration for the person for whom it was named, means so much to me that I would forfeit the right to follow the dictates of my own conscience."
Why Are People Terming Rowling A Transphobe?
Rowling came under fire from social media users in June, when in response to an article on "people who menstruate," she wrote, "People who menstruate. I'm sure there used to be a word for those people. Someone help me out. Wumben? Wimpund? Woomud?" - hinting at the word "woman." She faced heavy criticism for her trans-exclusionary views, with people pointing out that not just women, but non-binary genders menstruate too.
Also Read: Menstruators: A gender neutral & inclusive term for all our period conversations
In her defence, she had written a lengthy blog on how she couldn't be termed a "transphobe" since she had always rallied for trans rights. However, she soon released another set of tweets on how the concept of "sex" was real for women everywhere, which many took to be a negation of the concept of gender fluidity upon which the LGBTQIA identity lies.
After this furore, the trio of Harry Potter stars Emma Watson, Daniel Radcliffe, and Rupert Grint had all taken a stand against Rowling's views, publicly stating that they were in support of the trans community.
Image Credit: BBC