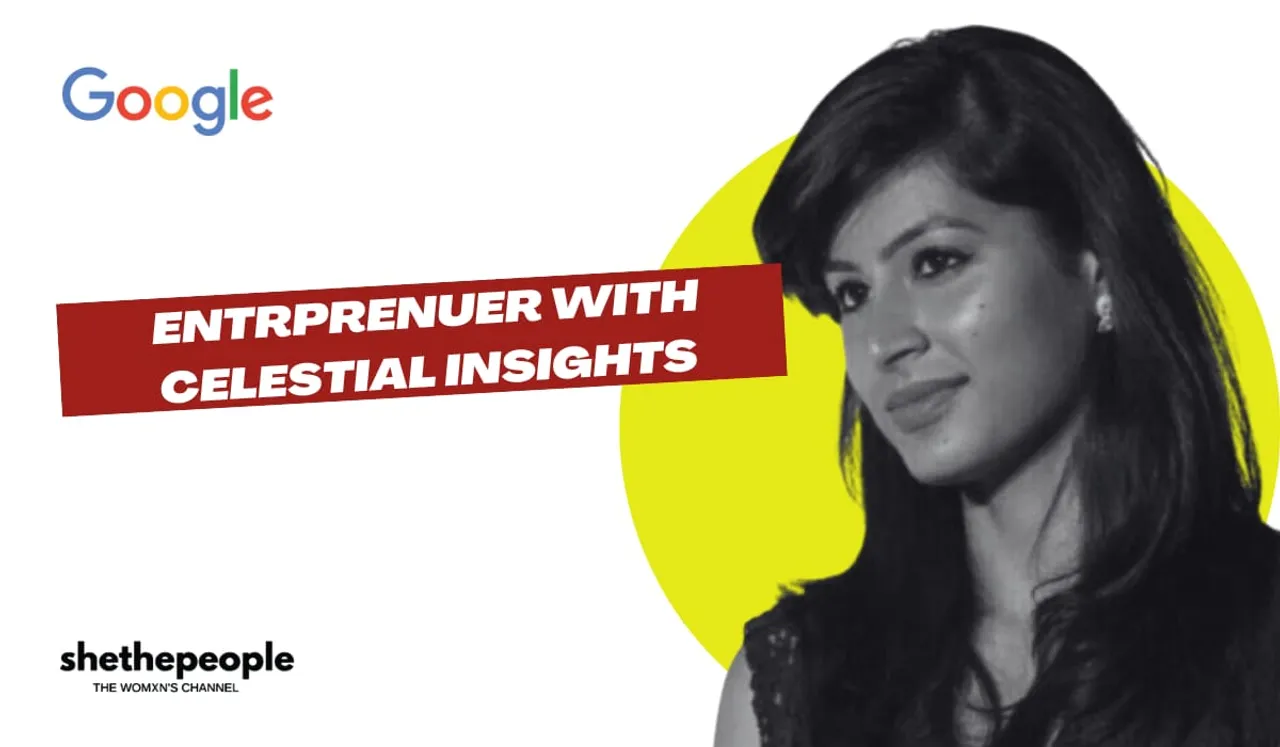 Pushpanjali Banerji has embarked on a journey to empower modern parents through the age-old wisdom of Vedic astrology. Founder of 'Your Child's First Report,' she explores the world of astrological literature and also offers a different lens that does not measure children in the same box but backs their unique strengths and potential. 
In an interview with SheThePeople, Pushpanjali Banerji talks about how she uses Vedic literature to impact lives, offering a different lens to parents when it comes to tapping on children's potential and why society must unburden children with unrealistic expectations. 
Helping Parents Understand Their Kids Holistically  
During her first pregnancy, Banerji's curiosity led her to research her child's potential personality traits based on the due date. This curiosity wasn't merely academic; it was deeply personal. Her husband, Anirrud, a skilled astrologer, collaborated in this exploration, seeking ways to connect with their unborn child through the research. Vedic studies, renowned for their accuracy, unveiled insights into their daughter's traits even before her birth. When their child arrived, her disposition was aligned with predictions. "This realisation ignited the spark to create, 'Your Child's First Astro Report' and we envisioned a platform that would demystify this and help parents understand their child's development positively."
Empowering Modern Parents
Banerji's initiative offers a holistic view of a child's personality and provides clarity on a child's inherent strengths and temperament, guiding parents to understand what fosters their child's happiness. "By offering this valuable tool, we empower parents with insights that enhance their parenting journey. It promotes early-stage brain development by assisting parents in identifying and nurturing their child's unique abilities. Importantly, there's no intimidating astrological jargon, just straightforward insights that modern parents can easily comprehend."
Democratising Astrology With Technology
Traditional astrology has often been shrouded in mystery, guarded by traditional astrologers who communicate in complex terms. Banerji's work leverages technology to make astrology comprehensible to the masses.
I believe that technology plays a pivotal role in democratising astrology. In a world driven by technology, it's essential to adapt and provide ancient knowledge in a modern, accessible format. We ensure that the wisdom of vedic astrology is easily accessible to anyone who seeks it.
User Feedback And Positive Impact
Banerji shares that her work has received overwhelmingly positive feedback from users. "An impressive 85% of users have rated their good experience with us and I feel it is a push for me to continue. Parents have shared heartwarming stories of embracing and encouraging their children's distinct qualities, leading to a more positive and supportive environment."
Goals For The Future And Financial Sustainability
Banerji's enterprise operates as a bootstrapped business. "I consider maintaining a healthy cash flow is the foundation of a successful business. The growth and expansion of the platform are funded through reinvesting profits, demonstrating financial sustainability."
When asked about qualities for entrepreneurial success, she suggests, "Entrepreneurs should have the right intentions and a genuine love for their field of expertise. Ego should not hinder meaningful collaborations, and a passion for what they do should be the driving force"
Reminiscing about her initial days in the startup industry, Banerji recounts, "Google's suite of products, from G Suite to Google Analytics and Google Ads, has played a crucial role in AstroJudge's operations. These tools have facilitated communication, data analysis, and marketing, contributing to the venture's growth."
This interview is in partnership with Google.
---
Suggested Reading: We Must Stop Workforce Dropouts Of Women: Tech Leader Nupur Goenka