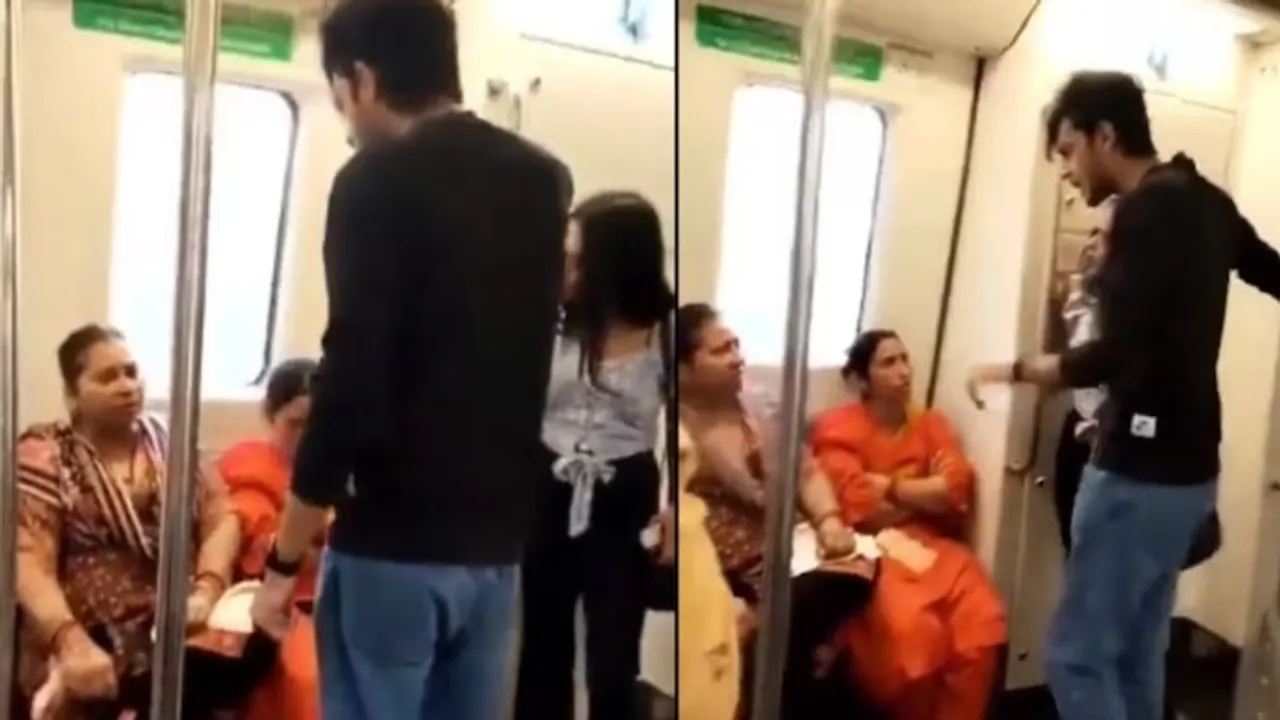 A video from the Delhi Metro has gone viral yet again.  In the video, a couple can be seen having a heated argument with two elderly ladies. These women objected to the way the couple conducted themselves in the metro.
Delhi Metro has experienced numerous incidents of this nature in the past. Several days before a man was caught on camera performing an immoral act in the metro, other similar events this year included a brawl between two ladies and a couple kissing in Delhi Metro. 
The authorities have time and again raised concerns and taken aggressive steps to guarantee passengers' comfort and safety.
Two Aunties Objects Over PDA Of Couple, Got Into Heated Argument
In the viral video, the women allegedly complained to the couple's PDA and accused them of standing too close to each other. This kind of behaviour, according to the women, is "not acceptable in public".
However, the couple rebuked her claims and argued back that they did not do anything objectional.
The video triggered numerous reactions. While some users sided with the two middle-aged women in the metro, others supported the couple
दिल्ली मेट्रो का एक और वीडियो वायरल हो रहा है जिसमें एक कपल और दो आंटियों के बीच जमकर बहस हो रही है.#delhimetro pic.twitter.com/ijTpv3IlIn

— Versha Singh (@Vershasingh26) June 27, 2023
Earlier in May, a video of a young couple kissing each other while sitting on the floor of a metro coach had gone viral on social media, prompting the Delhi Metro Rail Corporation to issue an appeal to its commuters to "refrain from indulging in such obscene activities."
On the other hand, Delhi Metro has also become an unsolicited platform for creators to make viral videos. One such video of a woman dancing recently went viral on the internet. The woman can be seen dancing in the video to Neha Bhasin and the late Bappi Lahiri's song Asalaam-e-Ishqum. 
---
Suggested Reading: Couple Kissing In Delhi Metro: 6 Women's Take On Normalising PDA