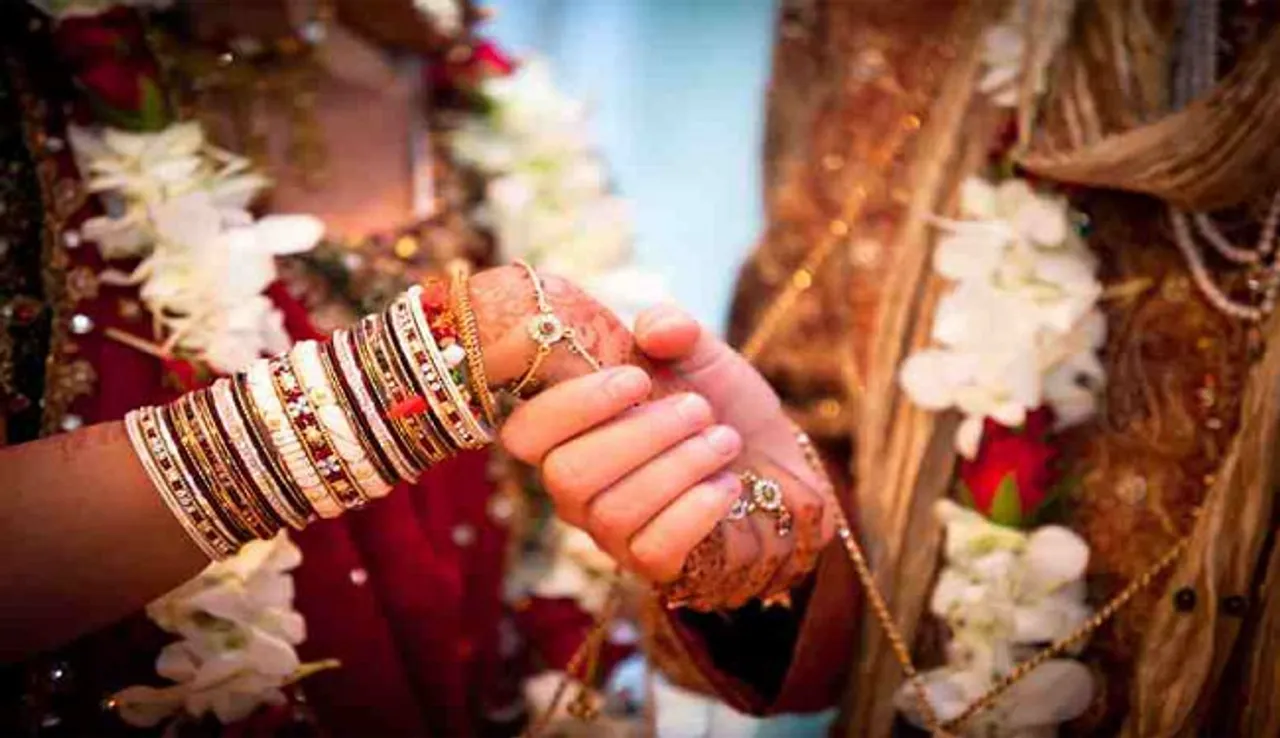 No Indian wedding is complete without a dash of chaos. With many rituals and ceremonies, each with its own significance, mishaps are inevitable. Some turn out to be hilariously embarrassing, stealing the spotlight instantly. And every now and then, there are those bizarre incidents that are so outrageous that they end up making headlines the very next day. 
Taking inspiration from some wildly viral wedding tales that ventured into the realm of the bizarre, we've compiled a list of things you definitely want to steer clear of if you don't want your wedding to be the talk of the town for all the wrong reasons the next day. Let's make sure your special day doesn't become a headline-grabbing comedy of errors by avoiding these wedding fails at all costs!
Things to Avoid On Wedding Day
 Avoid Going Overboard with Teasing in Varmala Ceremonies
In a recent wedding, the Varmala ceremony took an entertaining turn as the bride and groom playfully teased each other while exchanging flower garlands. Generally, to add more fun and display their dominance, bride and groom squad members would often lift them up. However, it's important to strike the right balance, as going overboard with the teasing can lead to embarrassing moments, as witnessed at numerous weddings.
In a circulating wedding video, a close relative of the groom attempted to lift him during the garland exchange ceremony. However, the lift went awry, and the groom nearly fell onto the bride, which turned disastrous.
July 11, 2023
Avoid Office Tasks During Pheras, Say No to Toxic Work Culture
It's acceptable to be passionate and devoted to your work, but why work on your wedding day, even during the pheras? Are you also terrified by it? When images of a groom sitting with a laptop and deeply working on it, along with the pandit seated next to him chanting mantras and performing wedding rituals, went viral, it affected many people. Avoid such absurd behaviour if you are a soon-to-be groom; otherwise, it will send the wrong message to the bride and bride's family about how out of balance you are and that you don't have a work-life balance.
Beware of Celebratory Shooting and its Consequences
When it comes to celebratory shooting at weddings, the line between festivity and danger can be blurry. At an Uttar Pradesh wedding, the bride decided to take matters into her own hands, quite literally, by firing four rounds into the air to celebrate her marriage. However, her plan quickly turned sour when the police launched a search warrant for her actions. This unexpected twist serves as a valuable lesson on what not to do when it comes to wedding failures. Remember, it's better to keep the celebration joyful and injury-free than make headlines for all the wrong reasons.
---
Suggested Reading: Video Of Woman Proposing Boyfriend In Front Of Temple Sparks Debate
---