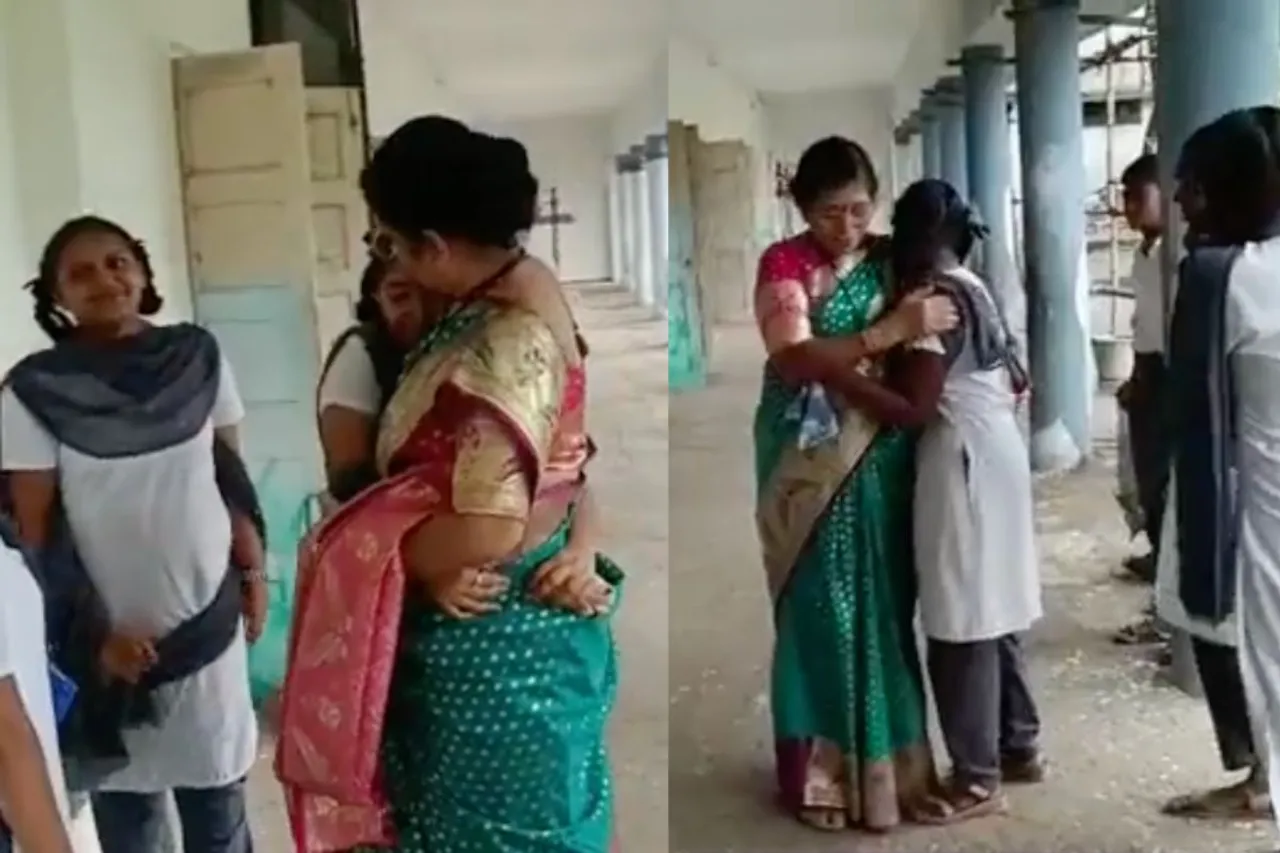 Some goodbyes are hard!  Among them, prominent ones are bidding farewell to friends and teachers in schools and colleges. One can easily relate to this video, which has been going viral. The video depicts a group of students sobbing uncontrollably after one of their most beloved teachers at a school retires. 
In the video, one can see, the teenage female students bursting into tears. The students hugged her one by one and cried out loud, the teacher was also emotional. The video was shared on Twitter by a user identified as Arohi, who daughter of the retiring teacher in the video. Arohi shared a video captioning- My mother retired as a school teacher. Just look at her highest award. Further mentioned- My first Guru, माझी आई (my mother). I received this video after 2 days but still makes me teary eyed.. आई तू महान आहेस (Mom you are great). 
Students Cry On Teacher's Retirement
My first Guru, माझी आई...

I recieved this video after 2 days but still making me teary eyed..

आई तू महान आहेस❣️ pic.twitter.com/TDQmMLDTcq

— Arohi | Songstress (@soArohic) July 3, 2023
In the era, where social media is treated as a teacher, this video shows the incredible bond between a teacher and her students. This emotional video was watched by 2,00,000 people with heartwarming comments on the post.
A user said, "Student-teacher relationships still have a lot of value in Bharat, but they've been diminishing." Another said, "We don't see that a lot nowadays, the respect and love for teachers in govt schools than in private schools nowadays. Doctors and teachers are the most selfless professions." "Teachers who have served in rural areas can relate to this post, their love and respect is so pure towards any teacher who's taught there," said a third user. 
A few users also went nostalgic about their own hard goodbyes. A user said, "I cried in our farewell for our Physics Sir. I believe most of us did..he was awesome. Luckily am still in touch with him and mam."
---
Suggested Reading: Didn't Miss A Day At Work: US Woman, 90, Retires After 74 Years