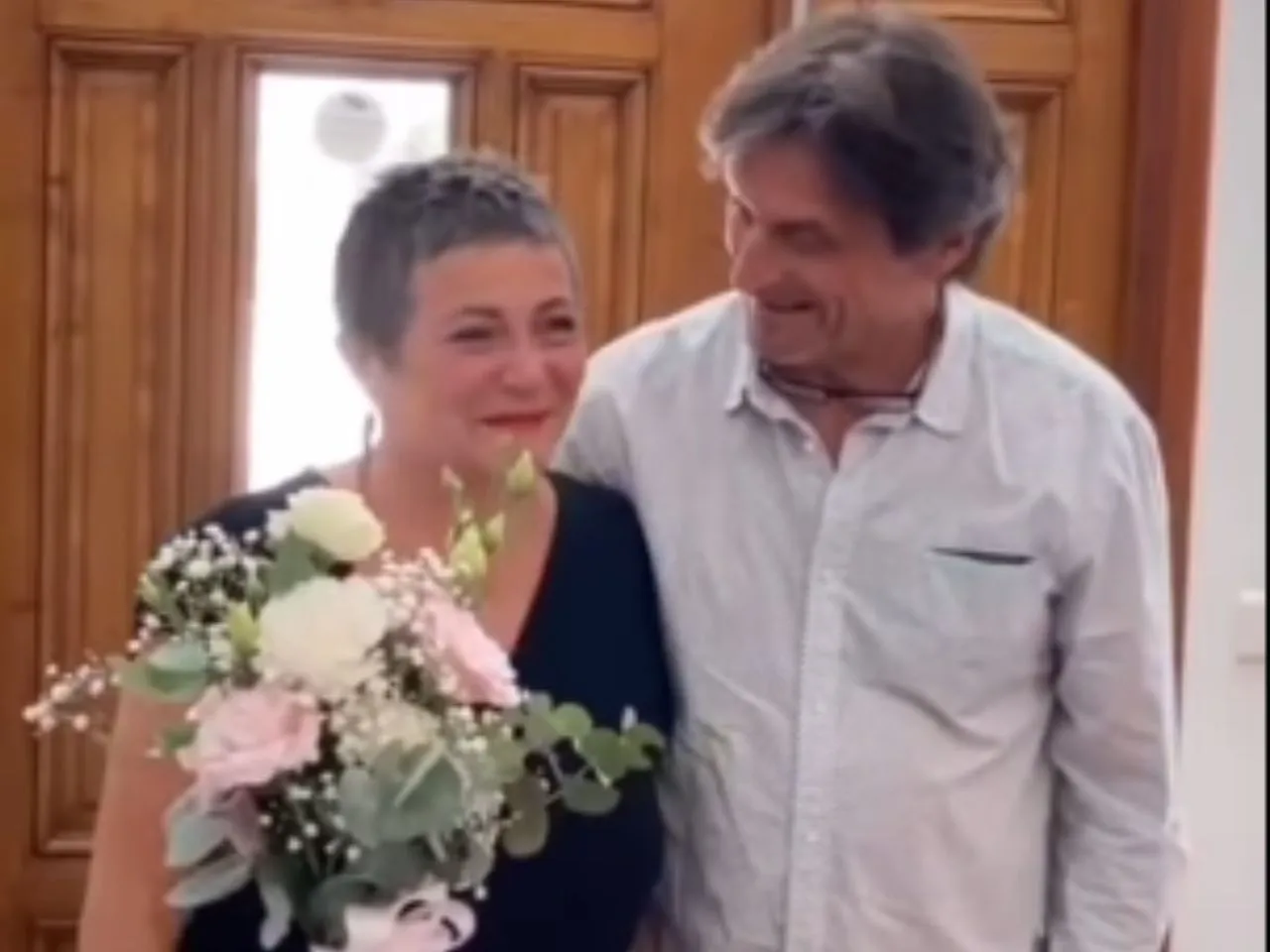 Cancer patients are one of the strongest warriors in the world; they fight a love battle against their bodies while doing their best to maintain their will to live. In such hard times, family and loved ones are one of the biggest support of the patient, just like how this woman had her caring partner by her side.
Cancer patients' loved ones and family members put their best efforts into providing a normal life for the patient. As frightening as the diagnosis and treatment is to the patient and their family, they never let them lose their determination.
We often see patients creating a bucket list of things they want to do and live life to the fullest, as uncertainty is not something to cry about but to make the best possible use of. In a video going viral on the internet, a woman fighting cancer was given a beautiful surprise by her partner.
---
Suggested Reading: Watch: Bride Surprises Groom With Kiss, Makes Him Blush
---
Cancer Patient Surprised By Partner
In the video shared on Instagram, the woman can be seen hesitating to enter a room, but her partner insists and takes her hand to walk her in. She is surprised to find her family and friends waiting for her in the room and two little girls with white flowers standing at the doorway. The cancer patient's partner planned a wedding for them which left her emotional. The couple shared a long hug, and she went on to greet her family with a smile. They got married and posed happily for pictures, as seen in the video.
The caption explained that the woman's partner told her that they were going to a restaurant, but he had to stop by the town hall to get a document. She said she would wait in the car, but he asked her to come with him to the town hall. It seemed to her like a wedding was going on inside the town hall, and she hesitated to go in and disturb them. Little did she know that it was her wedding planned by her partner and the people inside were her own family.
The video left the netizens emotional, and they wrote about how beautiful the moment was. One of them wrote about the importance of knowing that someone has your back in such testing times.